Inspirational Gardens Throughout Virginia
| March 24th, 2020
Providing renewal, education and ideas
---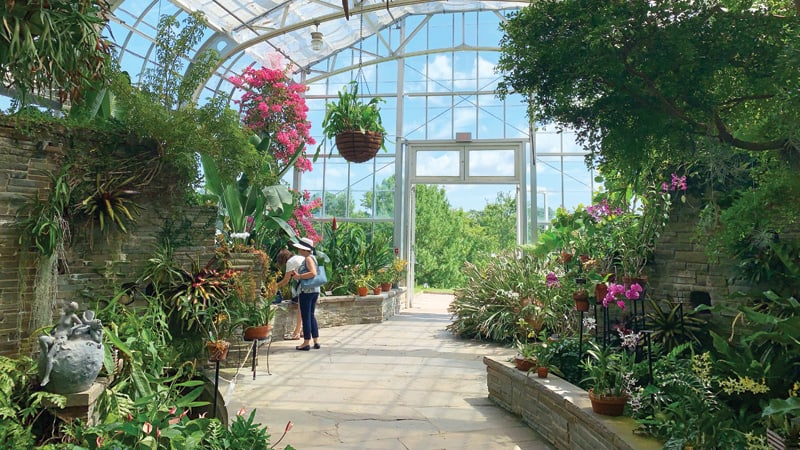 Everyone needs a quiet place of solitude where the beauty of nature inspires and calms the soul. Gardens of all types and sizes can provide that inspiration. "Gardens are a form of art and can be interpreted and enjoyed differently by everyone," says Elizabeth Fogel, senior horticulturist at Lewis Ginter Botanical Garden. "They combine art, architecture, science and nature."
Research shows that humans need exposure to nature "for our psychological well being," she adds. "My hope is that gardens offer people not only artistic inspiration on making their own landscapes more beautiful but also inspiration and understanding of how all of our gardens can function to sustain wildlife and help regenerate ecosystems."
A 2016 meta-analysis study published online by the National Center for Biotechnology Information confirms Fogel's message. It shows increasing evidence that gardening and gardens provide a variety of health benefits that range from reduced depression and anxiety to increases in quality of life and life satisfaction.
Gardens can also help the community at large by providing a public space where nature can shine and thrive for all to see. That's one of the reasons why The Garden Club of Virginia, celebrating its centennial this May, was founded.
PERPETUATING BEAUTY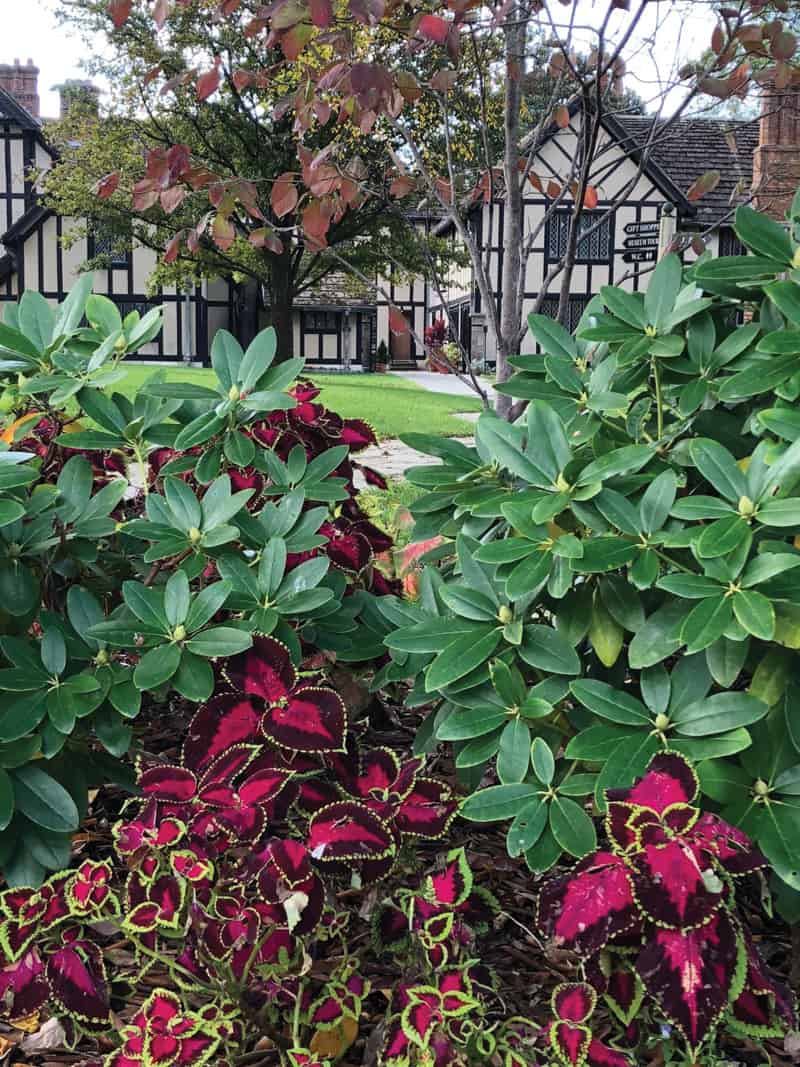 Nine years after it started in 1920, the organization put an emphasis on preserving historic gardens. Tricia Garner, Historic Garden Week state chair, explains that "historic" refers to the mission of the event rather than to the properties that are opened to the public. "The first tours were organized to support restoration work at Kenmore in Fredericksburg, George Washington's sister's house," she says.
Historic Garden Week proceeds continue to fund the restoration and preservation of nearly 50 of Virginia's historic public gardens and landscapes as well as a research fellowship program that documents significant gardens and a five-year project with Virginia State Parks.
Bringing Beauty to the Ecosystem
In 1990 The Garden Club revitalized Grace Arents Garden at Lewis Ginter Botanical Garden to represent a late-Victorian-era garden. The traditional boxwood border, climbing and antique roses, peonies and herbs were all selected to evoke that particular time period. The formal garden now serves as a venue for weddings, concerts and other special events.
"It has beauty to offer in every season," says Fogel. "Spring offers a host of flowering bulbs followed by an impressive collection of peonies and more than 20 roses. Flowering annuals and tropicals provide blooms all summer. In the fall a diverse selection of trees brighten days with amazing reds, oranges and yellows. There is plenty of winter interest to find in the structures of the trees, evergreen herbs and blooming violas."
Fogel's philosophy for creating and managing garden spaces is to work with nature, not against it. "I strive to create gardens that will be not just sustainable but will also be regenerative," she says. "This means the gardens become part of healing our damaged ecosystems. Many of our old gardening practices work to make a garden beautiful in the present at the expense of future conditions. I try to take a longer approach and use practices that will improve the garden and landscape for the future instead of just for today."
SHOWCASING POSSIBILITIES
In addition to being a place where people can relax and enjoy the outdoors, public gardens serve as an educational resource, "acting as reference libraries providing examples of fully mature plants for homeowners to peruse before they invest in their home garden or landscape," says Peggy Singlemann, director of park operations and horticulture at Maymont. "Gardens are an excellent place to observe the size, shape, blossom color and seasonal bloom sequence of trees, shrubs, flowering plants and vegetables."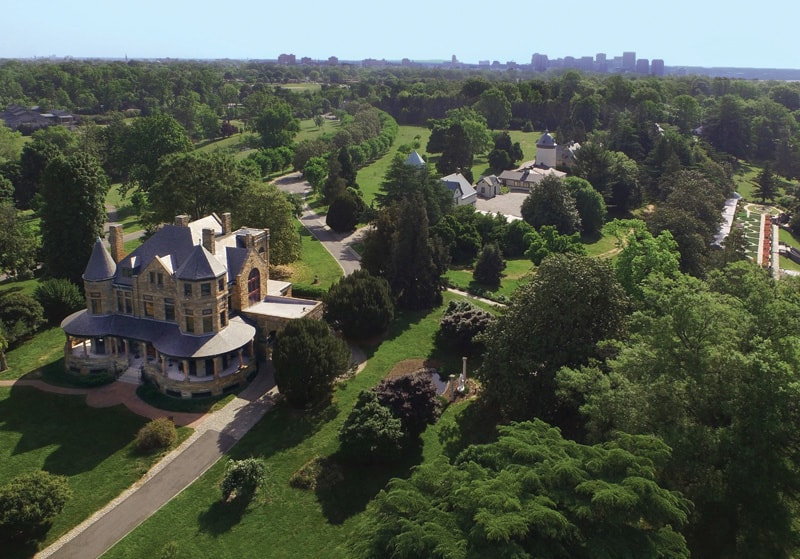 Public gardens also provide opportunities to learn more about horticulture through volunteer programs and other active educational opportunities.
Singlemann personally visits other gardens for ideas and examples of how the garden is laid out, color combinations and textural contrasts of the plants growing within. "I take many pictures to document what I like and what I do not like during my visit for future reference," she says.
Creating Sweeter Air
Both Singlemann and Fogel understand and promote the importance of native plants in public and home gardens. "I think that, as a society, we forget how important plants in general are," Fogel says. "Plants provide so many essential ecosystem services such as cleaning the air and water. But they are also the only organisms on the planet that can capture energy from the sun and use it to create the basis of the food web."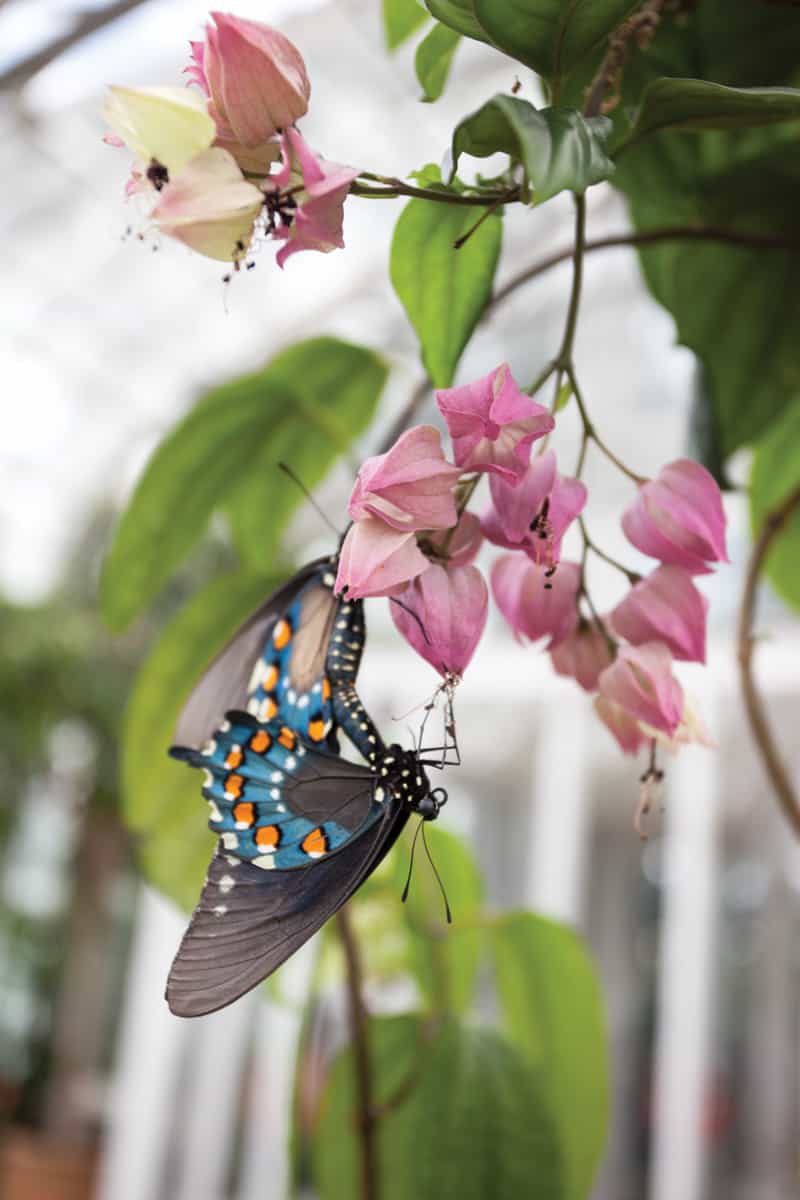 Native plants help maintain biodiversity – habitats for wildlife and healthy ecosystems. "Our native wildlife, including insects, evolved to eat native plants," Fogel says, adding that native wildlife can't digest many of the non-native ornamental plants used. "A landscape full of non-native turf grass and other non-native ornamental plantings becomes a food desert for our wildlife."
Gardens Staying Native
Maymont likes to introduce people to plants they can use at home. A portion of the estate focuses on the plants that exemplify the gardens, grounds and arboretum of Mr. and Mrs. Dooley's era of pre-1920. The grounds boast an English pastoral landscape, an Italian Garden, a Japanese Garden and hundreds of roses and borders filled with flowers. "Each style is unique, creating a variety of experiences while walking the property," Singlemann says.
The remaining acreage, for the most part, highlights Virginia native plants. "We do grow not only the straight species of native plants but also introduced cultivars to show our guests the variety of options available," says Singlemann.
For an easy garden to maintain, Singlemann suggests an established garden/landscape filled with plants native to the area. "The plants are adapted to the ecosystem of Richmond so they already tolerate the temperature and drought fluctuations," she says. "Once established the plants are less prone to stress, which translates to fewer insect and disease problems."
If you're not already actively gardening but want to start, then the biggest challenge you'll face is procrastination. "Don't spend time worrying about having the perfect plan or the perfect design or that plants are not doing well," says Fogel. "A good garden is never done. It continually changes and evolves."
---
JUST DON'T!
Elizabeth Fogel of Lewis Ginter Botanical Garden suggests practices everyone should change to help the environment:
STOP raking and sending all leaves to the dump. "This prevents the natural cycle of nourishing the soil by having important nutrients returned to the soil each year through decomposing leaves," she says. "It also fails to support healthy soil organisms important to plant root health and takes away the overwintering shelter for beneficial insects."
STOP cutting dormant perennials and ornamental grasses to the ground in late fall/early winter. "This also takes away overwintering shelter for beneficial wildlife," she says. "We should wait until late winter or early spring to cut these back."
STOP planting ornamentals far apart from each other and surrounding them with a sea of mulch. "This is not how plants grow together in a natural setting," she says. "Use a green mulch practice of planting closer together so that living plant material covers and shades most of the ground, not leaving bare spots for weeds to get established. Shredded wood mulch does not support healthy soils the way leaving leaf litter in place does. Collect and shred leaves in the fall to use as mulch in your garden."
---
Garden inspirations in Central Virginia
---
Award-winning writer Joan Tupponce writes about a variety of subjects – from business to celebrity profiles.