BOOMER Just Got a Little Bit Flightier
April 10th, 2018
Welcome to bird expert Jerry Uhlman as a regular contributor
---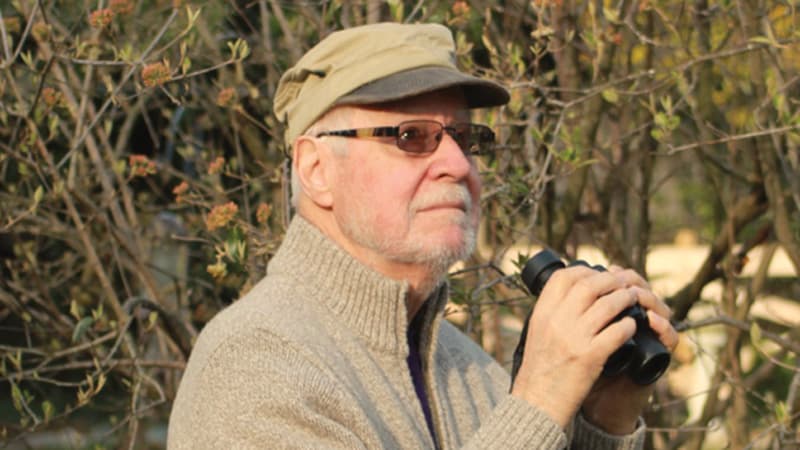 He's photographed rare birds from across the globe and has spent decades spreading his knowledge. Now Flyways & Byways columnist Jerry Uhlman will be sharing his bird-themed knowledge with BOOMER readers.
When Uhlman retired from public health and behavioral health-care administration over 25 years ago, he launched a second career around two of his greatest passions: birds and travel. This chapter of his life carried him through birding explorations in the U.S., Canada and around the world, through countries such as Spain, Iceland, Costa Rica, Ecuador, Argentina and India.
As Uhlman's travel-and-birding experiences got off the ground, he looped in photography and writing. "I discovered that I could share stories with others about my birding adventures, with the goals of introducing birders to unfamiliar territories," he says. Shortly after deciding to share his discoveries with others through the written word, Uhlman was published in the Cornell Lab of Ornithology's Living Bird magazine.
And it just took flight from there. Since his first publication, Uhlman's stories and articles have been featured in numerous birding publications, such as BirdWatcher's Digest, National Geographic Bird Watcher and the American Birding Association's Birding. And for 20 years of his career, most notably to Virginians, he wrote a regular birding and nature column for the Richmond Times-Dispatch titled "Flyways & Byways."
Uhlman's first birding book, A Birder's Guide to Metropolitan Richmond, was first published in 1998 and has recently been updated. This guidebook on local birds and where to view them can be purchased at Lewis Ginter Botanical Garden, Wild Birds Unlimited, Yardbirds, Wild Bird Center of Midlothian and Bird Watchers.
BOOMER is fortunate to be part of the next chapter in Jerry Uhlman's birding career. He'll be a regular staple in our pages, so look out for his birding column in every issue!