Jewelry Store Bedazzles Customers at Short Pump
| July 1st, 2016
---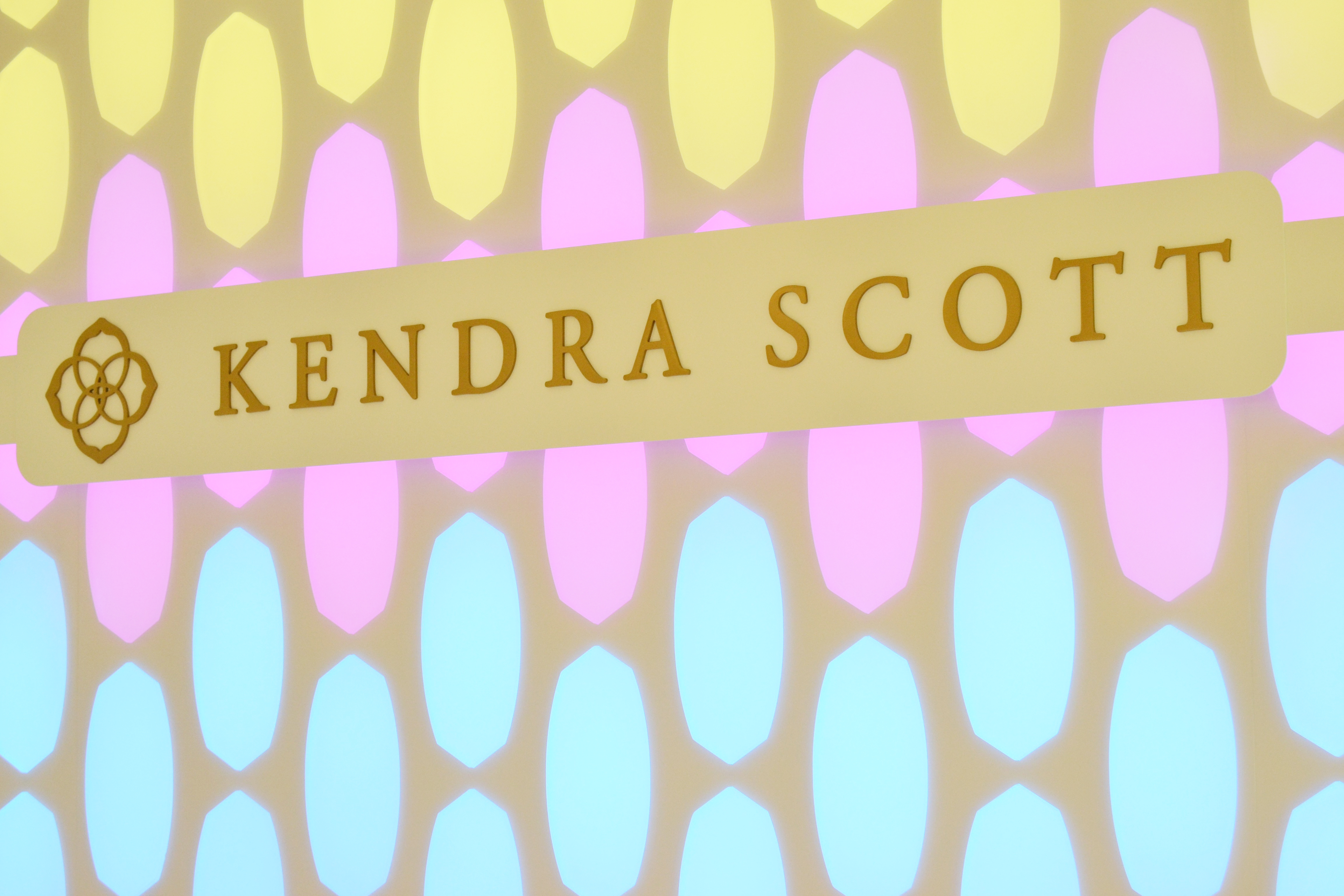 There aren't many jewelry stores where you can completely customize your necklace, earrings, rings and/or bracelets on the spot and walk out wearing your personalized designs.
Jewelry lovers can do just that and more in the open, bright and stylish, first-ever Richmond location of the high-end jewelry company Kendra Scott, which opened this location at Short Pump Town Center on July 1.
The Austin, Texas-based company's "Color Bar" appears in every one of their stores, where customers can use a large touchscreen to pick out exactly what type of jewelry they want – whether it's to match an outfit now or later.
The experience is not only fun, but easy. A designer will take you through the options step-by-step.
First, choose exactly what type of jewelry and style you want. Personally, I wear more necklaces than anything else, and the designer helped me choose the Elisa. I'm also a big fan of silver-colored chains and jewelry, so I selected silver as my metal. Other options include rose gold, gunmetal and gold. The last selection involved the color of the stone, and that isn't an easy choice, because there are so many bright, beautiful options. I tend to lean towards turquoise, purple and any shade of green. Ultimately, I chose a mint green stone.
Then, it's time for the part that I enjoyed the most – watching my personalized accessory being assembled before my eyes. At the end, I left with a necklace that will match many outfits, including the one I wore during my first Color Bar experience.
Customized jewelry isn't all they sell. Kendra Scott also stocks unique and high-quality accessories. Prices for items vary, but don't go below $50.
C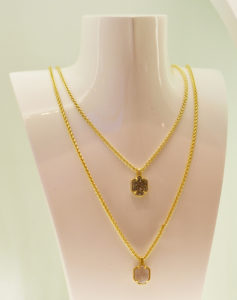 ommunity relations and event manager Devin Pilson told me that Kendra Scott designs appeal to customers of all ages, from teens to baby boomers, because they make sure to have items that can suit all.
Another focus of the company is giving back to charities that are local to each store's location. At the Short Pump store on July 13, Kendra Scott will give 20 percent of all proceeds from 5 p.m.-8 p.m. to Celebrate RVA, a charity that throws birthday parties for disadvantaged children in the area. The same day, the store debuts its fall collection of jewelry.
Pilson said the store plans to host many other charity events and find different methods to donate to local organizations.
"There's no limit to what we can give back," Pilson said.
She added that last year the company as a whole donated $1.4 million in total to charities.
This store marks Kendra Scott's fourth location in Virginia.
For updates and events visit the store on Facebook.