'Musings: The Short Happy Pursuit of Pleasure and Other Journeys' book review
January 8th, 2021
An essay collection from travel writer Joseph Rosendo
---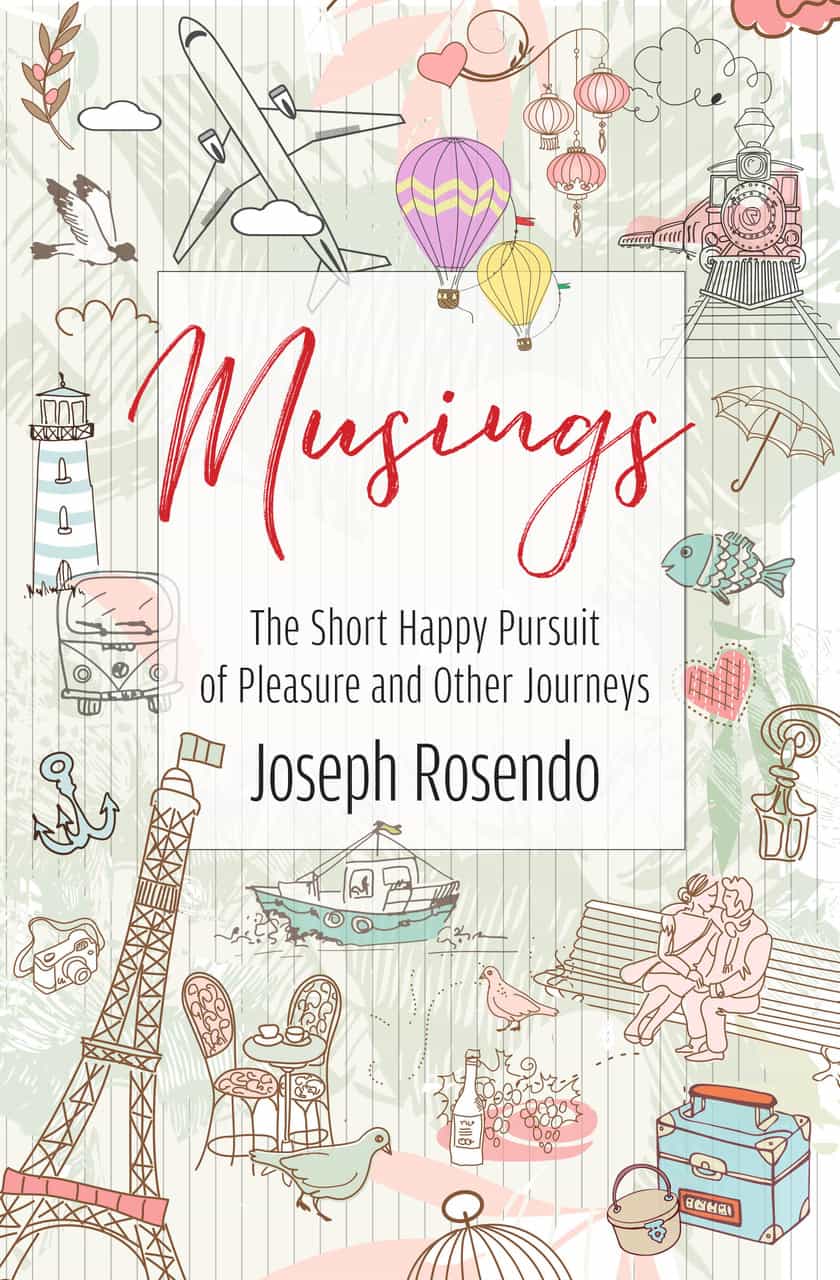 Joseph Rosendo didn't start out as a travel writer and broadcaster. Once he landed there, however, he was all in. That was more than 40 years ago, when he published his first travel article. The years have given Rosendo plenty of travel wisdom and anecdotes to share. He offers up many of these in his book, Musings: The Short Happy Pursuit of Pleasure and Other Journeys. The musings speak to anyone with a passing interest in travel, and especially to baby boomers. They also wander into wider thoughts on life.
A montage of musings
Rosendo has been sharing his travel experiences throughout his career: in his articles, his "Musings" column, his Emmy award-winning PBS TV series, Travelscope, and wherever else he can find an audience. This book is a collection of some of the columns. As he explains in the introduction, he began writing these with entries that were very much travel focused. Soon, however, he began to wander a bit, from childhood trips to experiences with family and friends. He shares with his reader fond memories of his parents, grandparents, and brother as well as warm accolades for his wife. Though still travel-focused, Musings reflects the diversity of content, making it of interest to a diversity of readers.
For example, "Do It Now!" addresses that the best time to travel is now – not necessarily when the crowds are smaller, the temperatures are milder, and the prices are lower. But he notes that the concept carries past a physical journey. "So, I gulp my wines, kiss my kitties, love my wife, relish sunsets, write my words – try to follow my own advice."
His anecdote about diving in the British Virgin Islands without his contact lenses and dropping his $900 spectacles into the drink comes with a reminder to "hang on for the ride and if it isn't exactly pleasant, at least I can learn from it."
The chapter "Time for Living" emphasizes the need for more vacation time for Americans – not so we can get away from work, but so we can spend more time "making deposits in our memory banks."
Read, live, and learn
One thread is consistently woven through this rainbow of entries: "I discovered that if you were to happily survive both – travel and life – you should keep your sense of humor and be as adaptable as possible." And, he adds, "The voyage, the passage, is always the subject."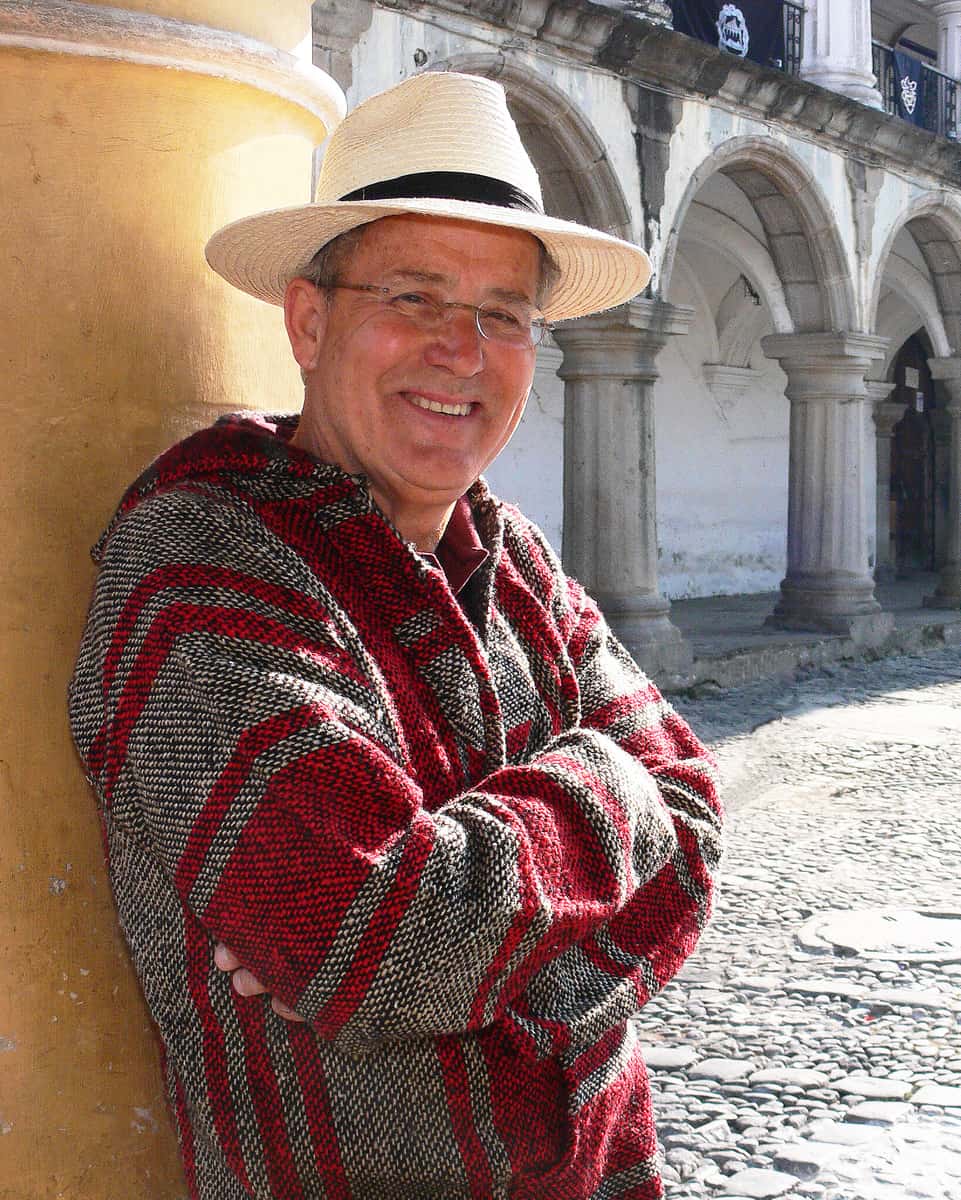 Given that Rosendo is in what we may call, well, the reflective stage of life, this baby boomer draws on older memories as well as "older" philosophies. "I had always spouted off about the Art of Travel," he writes. "It may be a Travel-And-Save-The-World '60s view of the experience, but then, I am particularly fond of those good-old hippie days."
His columns span 30 years and, though evergreen, may reflect minor changes – like the outdated tape recorder and camera film. He accommodates this and updates each entry with a brief introduction that adds both perspective and entertainment value. The entries also reflect the author's evergreen spirit of adventure, appreciation, humor, and enthusiasm.
Travel inspiration may seem evasive during pandemic times, but Rosendo's anecdotes and reminders can help us hold on to our own enthusiasm – until it's safe to venture out once more. He writes,
"Tomorrow is another day filled with endless possibilities – good, bad and indifferent. We'll win some, we'll lose some, and some will be called on account of rain. Sure, life is short, but don't worry, if we let the child in us breathe a bit, there's plenty of time to enjoy it."
Musings: The Short Happy Pursuit of Pleasure and Other Journeys
Travelscope, Inc. (Nov. 17, 2020)
---
In addition to Joseph Rosendo's Musings book review, Boomer presents an excerpt, "Memories Are Made of This"
Explore Rosendo's Travelscope series and find links to episodes

---
As an Amazon Associate, Boomer Magazine earns from qualifying purchases of linked books and other products.