Jurassic Quest: A Prehistoric Adventure
| October 30th, 2020
Take a safari journey back just a few million years
---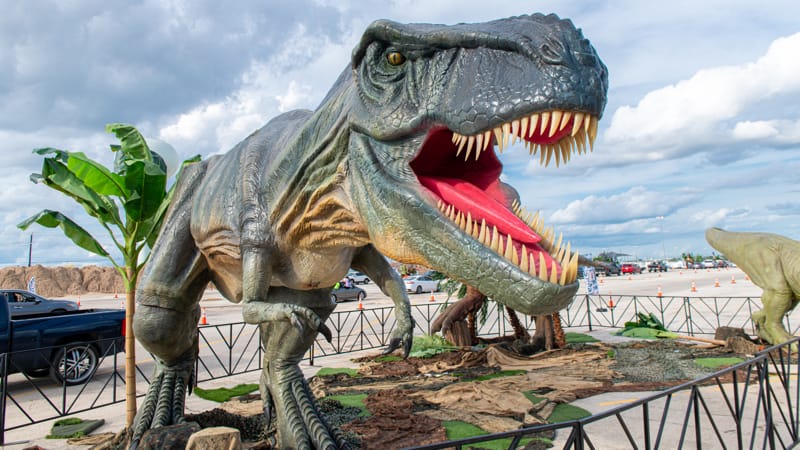 Zoos are fun; exotic animals are great to see and explore and learn about. But what if you could take that zoo experience back a few, well, million years? To see, explore, and learn about the giant reptiles that once roamed the earth?
That's right: we're talking dinosaurs.
Hop in the car with your dinosaur-loving kids or grandkids for the excursion they didn't even know they were missing: Jurassic Quest is here!
A Journey Through the Mesozoic
The Jurassic Quest Drive-Thru takes you and your crew on a journey through the land before time; wind through their 70 life-like and even moving dinosaurs. Get up close and personal with all of your favorites like a raptor, Tyrannosaurus rex, and even a 50-foot-long megalodon.
There's a wide variety of dinos to see, from land-dwellers to sea creatures; small and large; and more.
Just don't get too up close and personal – who knows what they're capable of.
Always an Educational Opportunity
But the Jurassic Quest adventure is not just a drive-thru dinosaur safari. During your exploration, tune into the exclusive online audio tour to dramatically add to the depth of the experience.
Entrench yourself in this unique dinosaur quest with guides Safari Sarah and Prehistoric Nick, as they offer fun facts and fascinating tales of the replicated species.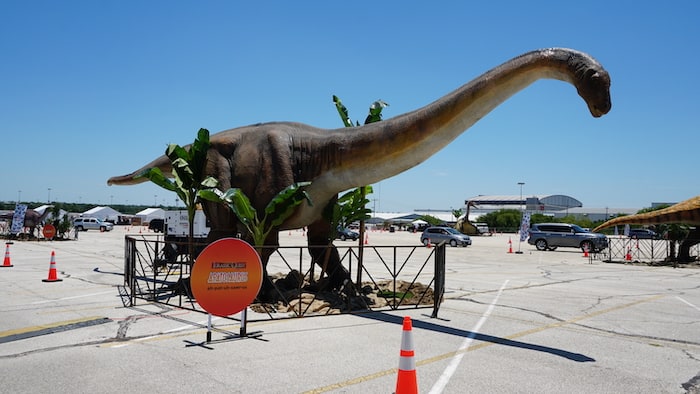 The tour glides through the Mesozoic Era, from the Triassic, to the Jurassic, to the Cretaceous periods. Even explore dinosaurs that roamed different continents of the earth.
And prepare yourself! These are not simplified reproductions. Jurassic Quest collaborated with paleontologists to create the most accurate and true-to-life dinosaur replications; they look, act, and even move as scientists have best deduced!
Totally Safe for the Socially Distant-Conscious
The entire experience takes place outside in Richmond Raceway's generously sized parking lot. From beginning to end, guests remain in their cars at all times; even the souvenir booth can be explored in the safety of your vehicle.
This is a great opportunity for the family and kids who miss going on outings – or are getting burnt out on virtual activities!
Oct. 30 through Nov. 8