Let Roanoke Rekindle Your Love Affair with Nature
| April 7th, 2020
Dive into Virginia's Blue Ridge for that long-lost romance
---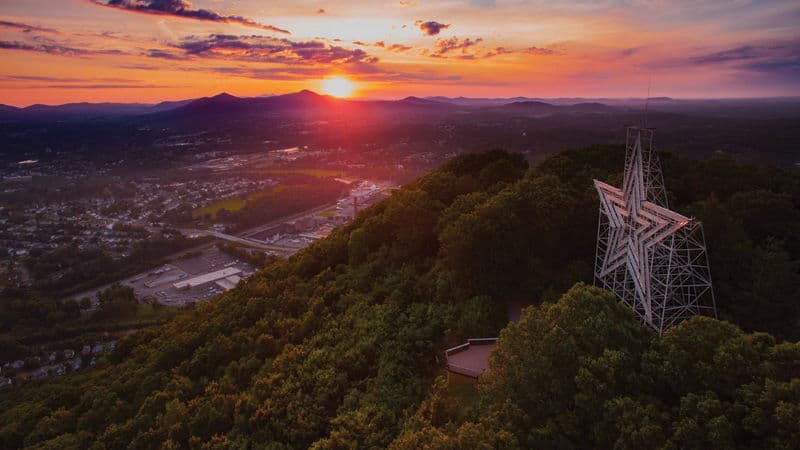 Do you spend less time with the great outdoors than you used to? Ever feel like your once-passionate fervor toward nature has gone stale? Is Mother Earth nagging you to call her back?
As the weather starts to warm and winter becomes a distant memory yet again, it's a great time to rekindle your passion for those great outdoors. Just three hours southwest of Richmond, Roanoke sits waiting with open arms (and open air) to help you reignite the spark you once shared with the natural world.
ROANOKE'S HEART IS IN THE SHAPE OF A STAR
Proudly displayed above the city is Roanoke's most iconic feature, and so aptly named: the Roanoke Star. When it was built in 1949, local merchants intended for the Star to be lit up only during the holiday season. But its presence over the city was so, well, illuminating, they decided to keep it as a year-round fixture.
The Star sits at the top of Mill Mountain, overlooking the valley for up to 60 miles and surrounded by a dozen scenic hiking trails: trails that make it easy to get smitten again with nature. They offer varying degrees of difficulty, from "just out here enjoying the environment" to "aiming for sore muscles tomorrow."
More of a two-wheeled nature lover? The Blue Ridge Mountains are a classified Silver-Level Ride Center for mountain bikes by the International Mountain Biking Association: moreover, the Blue Ridge is only one of 15 to earn silver level, and the only one of its kind on the entire East Coast.
Or, if you prefer the "just out here enjoying the environment" experience, take your two wheels onto Roanoke Valley Greenway: 30 miles of smooth trail dedicated to outdoor recreation.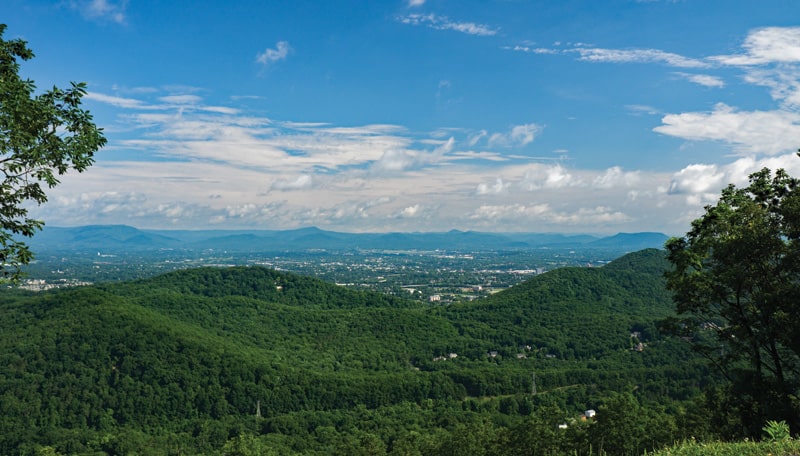 CONNECT YOUR INNER APHRODITE WITH YOUR INNER POSEIDON
But, perhaps, water is more your cup of tea? Rekindle that flame for H2O at Bridgewater Marina. Located on Smith Mountain Lake, the marina offers multiple ways to let the water lure you in. Choose from a variety of rental boats: from pontoons to deck boats to wave runners (if you're feeling lively). Hang on to the boat for just a few hours, or even a handful of days.
But if your love language is more like physical touch, get closer to the water with a little wingman assistance from Twin River Outfitters. They've got an array of kayaks, canoes, rafts and tubes, for a serene trip down the James; whether you're a relaxed floater or an active paddler, the water-scenery combo is worth every second.
Feeling super adventurous? Do a little water rekindling atop a stand-up paddleboard from Smith Mountain Wake Company. Hey, they say love makes people do crazy things.
IF THE WAY TO YOUR HEART IS THROUGH YOUR STOMACH …
Take a little break from the great outdoors (after all, absence makes the heart grow fonder) and give the great indoors a chance. Especially if those great indoors come with plates covered in culinary delights.
In the market for a little country-fried? Get your fill at The Roanoker. This nearly-80-year-old staple serves up a huge variety of Southern comfort with an upscale twist, from seafood and steaks to burgers and legendary biscuits (which were even spotlighted on The Today Show).
But it wouldn't be a real Southwest Virginia city without a little 'cue. Follow your watering mouth to West Salem Barbecue, a tender, meaty staple slinging out slow-cooked brisket, pulled pork, tacos and more.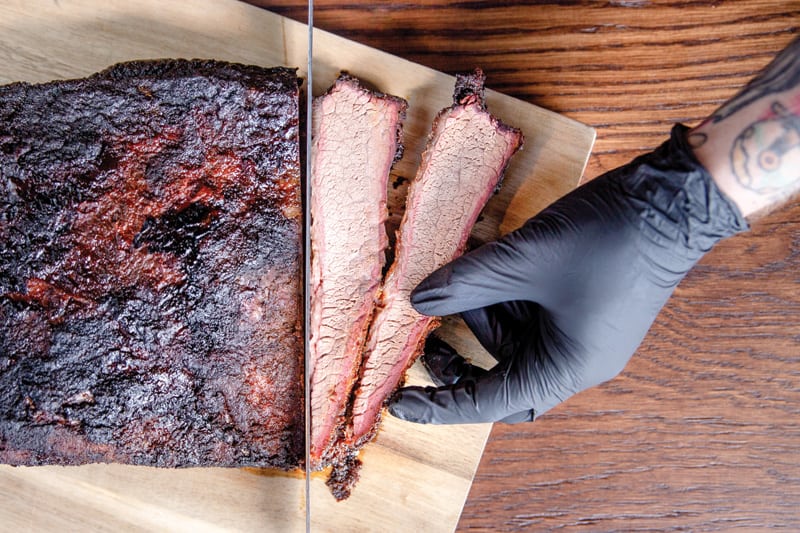 And for more Southern-mother-approved fare, take your appetite to Homestead Creamery, touting creamy treats made from what "milk is supposed to taste like." Satisfy your dairy tooth with signature products like butter, cheese, ice cream and 16 (yes, 16) different types and flavors of milk. All of the provisions are locally produced, from happy Homestead cows. And on the café end of things, choose from soups, salads and sandwiches if you're not in an ice-cream-for-lunch kind of mood.
Speaking of ice cream and cows, take your dairy streak to Blue Cow Ice Cream Co. This artisanal shop touts a handful of classic flavors alongside some creative liberties (did someone say "strawberry balsamic" and "goat cheese with blueberry"?). And don't worry – they won't judge you no matter how many samples you request.
WHEN YOU WISH UPON A …
Before you go, be sure to get one last look at the region's most iconic attraction. The Roanoke Star stands 100 feet tall by day, 17,500 watts by night – and is, no surprise, one of the most photographed attractions in the area.
And so, maybe it's been months since you explored nature's bounties – maybe years! Hey, it's normal for an old love to grow flat. But, from land to wheels to water, Roanoke would simply love to help reconnect you with your old flame.
Just follow your heart to the star.
---
BOOMER editorial assistant Rachel Marsh loves travel of all types, from nearby Virginia destinations to anywhere that requires a plane. In her free time, she enjoys thinking about how to write a better bio for herself.