Libraries Engage Kids in Nature and Birding Activities
| October 8th, 2019
From "Angry Birds" to the real thing
---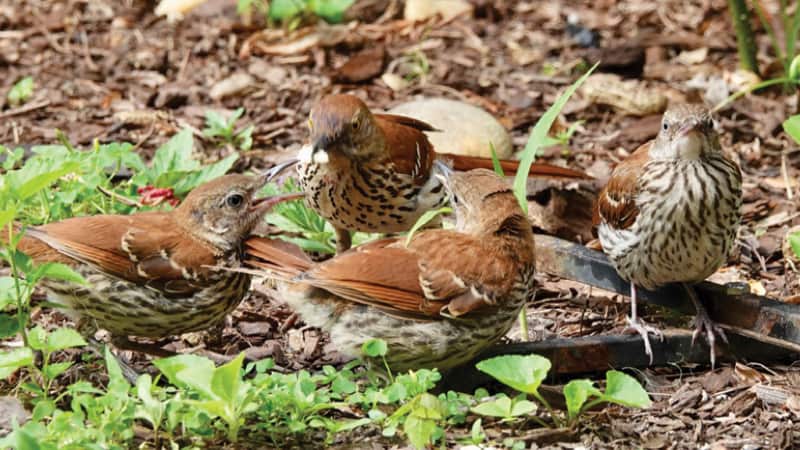 No doubt you've noticed that kids are often glued to various handheld devices. A recent Kaiser Family Foundation report found that youths spend more than 50 hours a week engaging with gaming devices, social media and television. It's no wonder that parents and grandparents find it very difficult to get kids involved in nature and outdoor activities. How can backyard bird watching compete with Angry Birds and LEGO Games?
Despite such stiff competition, municipal parks and recreation departments have promoted nature programs for children and teens over the years through field trips and nature center activities. The rich variety of programs has been a boon to families in their quest to instill an appreciation of nature in youngsters.
More recently, libraries throughout the nation have been in the vanguard of introducing kids to nature's realm. Library staffs have planned and offered activities coordinated with local recreation departments or Audubon bird clubs.
Three years ago, the Library of Virginia initiated the Nature Backpack program throughout the state, in partnership with the Science Museum of Virginia and Virginia State Parks. The program placed backpacks in 135 libraries with bird, insect, tree and mammal guides as well as a variety of devices to learn about nature, such as magnifying lenses and dip nets.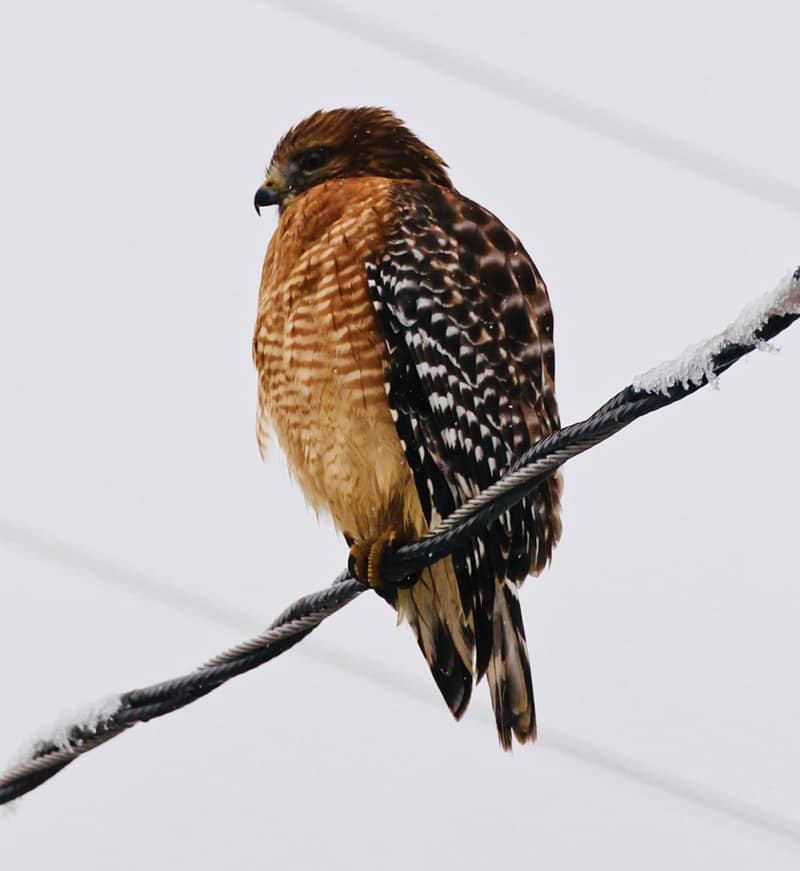 The nature backpacks can be checked out and used wherever it's convenient, including at 36 state parks. A map of participating libraries and state parks can be found at the Library of Virginia website (LVA.virginia.gov/lib-edu/LDND/nature_backpacks.htm).
Birding activities sponsored by local libraries have become more prominent over the past year, too. Chesterfield County librarian Barbra Salas at the Enon Branch held an informal pop-up program during Cornell Lab's Great Backyard Bird Count in February. The GBBC is one of Cornell's most popular citizen science programs, engaging birders for over two decades. Participants tally the kinds and numbers of species that they see and then report their findings online. Salas, a birder as well as librarian, invited the public to join her during part of the GBBC. Participants spotted 18 species during the event, despite some unexpected snowy weather.
An ambitious series of birding and nature events has been underway at Henrico County Public Library branches for several years. Youth services coordinator Rick Samuelson and a couple of colleagues who are Master Naturalists have presented an intriguing range of activities over the past year. These have included the GBBC, an Earth Day citizen science activity, an owl pellet workshop, backyard nature photography program and several basic programs that introduce participants to birdwatching.
One of Samuelson's personal goals is scheduling birding and nature activities that attract families. To accomplish his goal, Henrico libraries have 20 kids' birding backpacks available for checkout at five branches. The backpacks can be placed on hold and picked up at any of the nine branches, then checked out for a two-week period. Since the program's origin, the backpacks have been checked out well over 200 times.
Another of Samuelson's initiatives has been setting up birdwatching stations at several branches. The stations have the essential tools for birding, including binoculars and field guides to help kids identify birds.
Parents and grandparents now have convenient and engaging programs to nudge kids toward outdoor activities and perhaps encourage a lifelong appreciation of nature and birdlife.
---
Henrico County Library: Go to henricolibrary.org events calendar. On the calendar page, you can find events by library branch and age group.
Chesterfield County Library: Chesterfield.evanced.info/signup/calendar?ag=3
Richmond City Library: RVALibrary.libcal.com/calendar/main/