Bring History From the Screen to Your Home
| March 13th, 2018
Lily Valentine Antiques & Upscale Clutter
---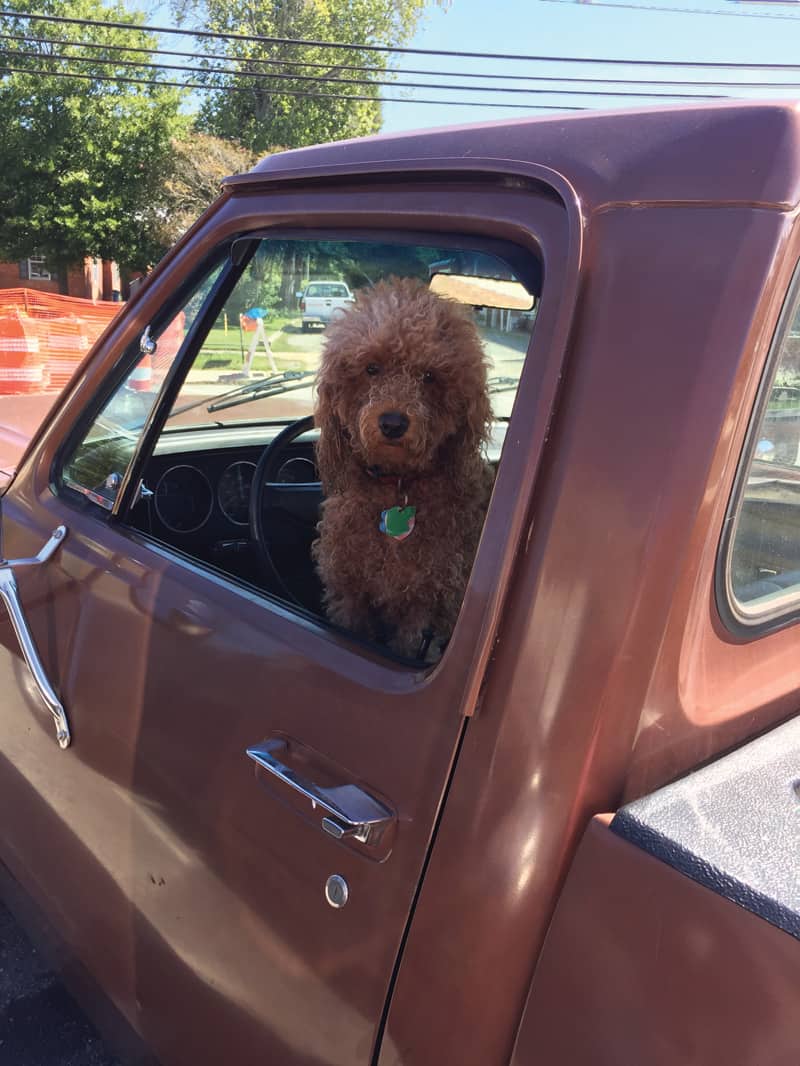 Want home décor from a television series or film made in Virginia? Think Turn: Washington's Spies; Mercy Street; John Adams; or Loving? Head for the Middle Peninsula town of Mathews and a new shop, Lily Valentine Antiques and Upscale Clutter, which opened in November.
Owner Becky Beckstoffer previously worked for the Virginia Film Office and later was a contract worker on several productions filmed across the state.
"My building is the old Mathews movie theater built in the 1930s," she says. "After being a movie theater under two different names, it was a doctor's office before I bought it. The county has been great to work with. I got a $25,000 façade grant and am using that to restore the exterior."
The origin of Beckstoffer's name for the shop is her miniature Labradoodle, Lily, who was named for Becky's Aunt Lily, who was born on Valentine's Day and loves antiques. Having posted a Facebook image of Lily (the dog, not the aunt) in the driver's seat of the shop's red pickup, Becky created an engaging story about the Labradoodle's wanting "to open an antiques shop, but couldn't do it alone … She's the boss, and I do the grunt work."
The Lily Facebook page describes the shop as having classics, primitives and everything in between, ranging from a table and window from the set of the John Adams television series to items $5 and under in the store's Clutter Corner.
---
Lily Valentine Antiques and Upscale Clutter
Thursday-Saturday, 10 a.m.-5 p.m., and Wednesday-Saturday in the spring and summer.
Facebook @ Lily Valentine Antiques and Upscale Clutter