Linden Row: Treat Yourself to a Night Inn
| November 5th, 2020
Get an mental pampering at Richmond's finest historic boutique hotel
---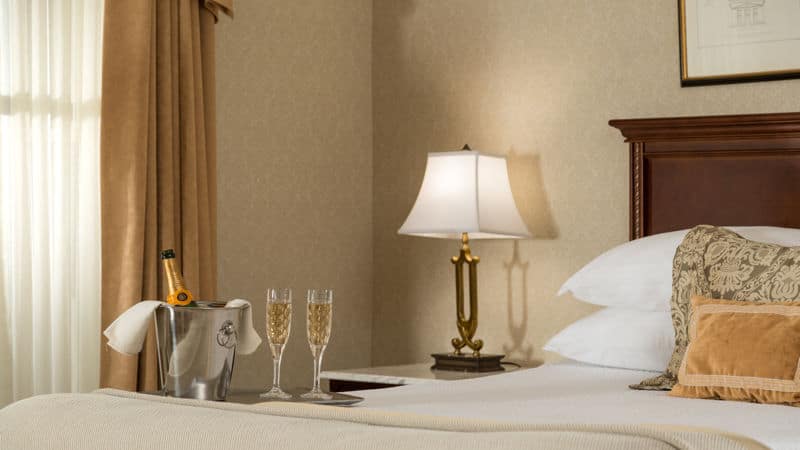 In a year filled with canceled trips and deferred vacations, a lot of people are feeling the urge to travel these days. 
To help take the edge off of that nagging travel bug, the Linden Row Inn would love to host you for a luxurious night (or multiple nights …!) in the heart of downtown Richmond.
This boutique hotel offers comfort and serenity that just might ease the sting of all those postponed getaways. Enjoy enticing accommodations, local city attractions, and – best of all – a night away from home.
Historic Ambience with Modern Appeal
Far from the cookie-cutter predictability of modern-day lodging, Linden Row's historic atmosphere offers a unique setting most hotels can't match.
This boutique hotel contains 70 guest rooms and parlor suites, each one unique and distinctive from the next. Instead of trying to change its ambience to match that of current trends, the rooms at Linden Row are decorated to embrace the building's mid-1800s historic character; as a result, each one is adorned uniquely in classic décor and antique furniture from the time period.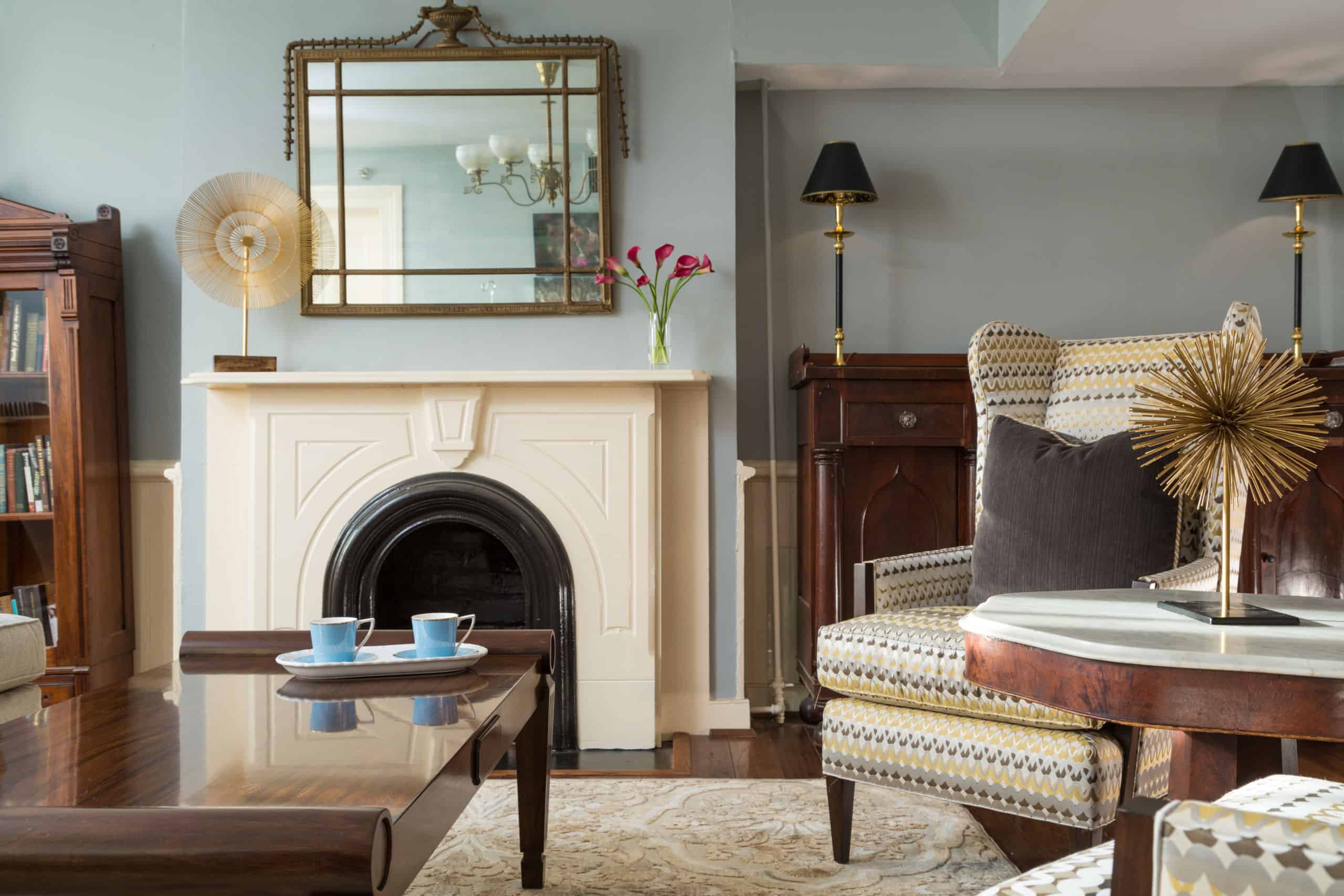 But it's not just the guest rooms that provide quaint coziness and traditional charm; the garden courtyard at Linden Row, for instance, offers quiet solace even in the middle of a busy city. 
Just like the rest of the hotel, the courtyard atmosphere has a best-of-both-worlds mix between old-world allure and modern comfort. It sits safely guarded by brick walls and year-round Christmas lights, and is the perfect spot to settle in for the beginning or the end of a relaxation-induced evening.
Walls Filled with Centuries of Stories
Linden Row Inn itself was built out of seven row houses; each was constructed in the 19th century and meticulously renovated to meet modern standards. The property is, in fact, on the National Register of Historic Places, and is even considered the country's best surviving row of Greek revival architecture.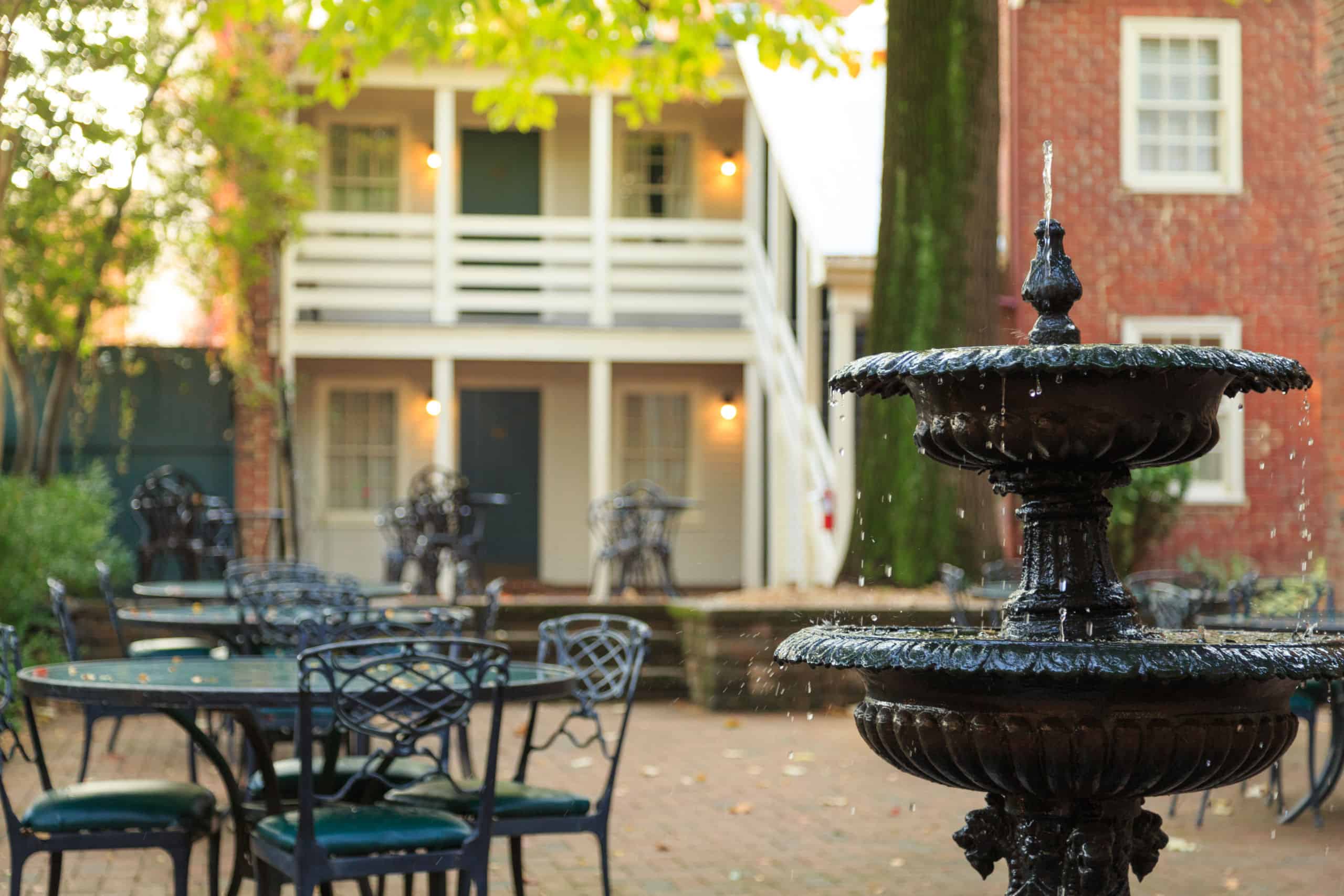 As you may imagine, Linden Row Inn has a deep history (there's even a book about it!) – but most importantly, in 1988, it was restored to the full-service inn we know today. Ornate architecture and attention to historic detail simply add to the experience and charm of this boutique inn – an appreciation for quality that modern-day hotels often lack.
But, even though the inn boasts its age proudly, it still offers modern-day amenities, service, and comfort.
---
Can't get enough travel? We hear you. Sign up here for our monthly travel newsletter, featuring enticing destinations near and far!
---
Down-the-Stairs Dining
Located directly and oh-so conveniently within the hotel grounds is Parterre, Linden Row's own bar and restaurant.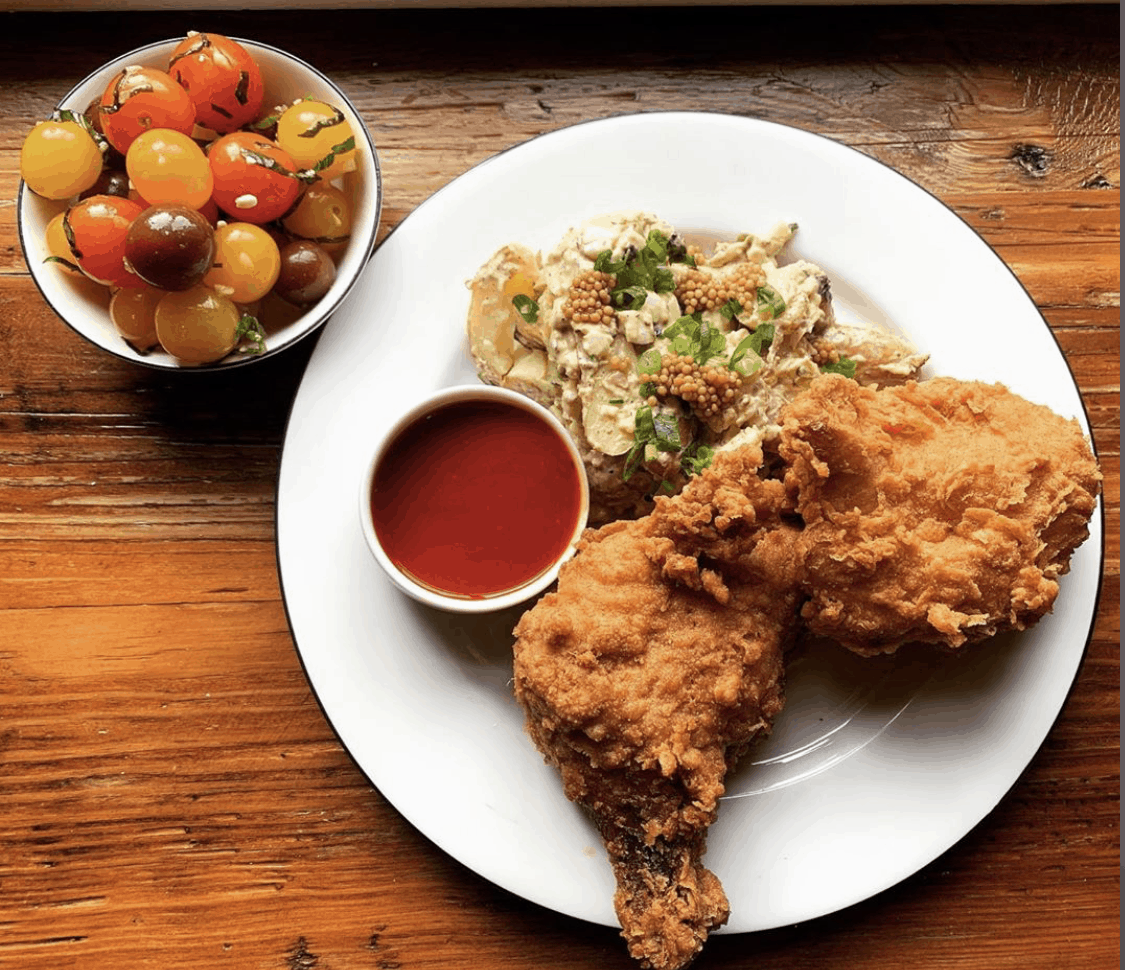 This epicurean haven offers upscale Southern delights, from pastas to fried chicken to hearty sandwiches and salads. They're open five nights a week, in addition to an exclusive brunch on Sundays. On top of Southern fare, the drink menu at Parterre has plenty to indulge in as well – featuring craft beers, fine wines, and unique cocktails.
Currently, Parterre is open for take-out (room service!) or courtyard dining. Relaxing dinner or exquisite brunch in the garden, anyone?
A Respite in Richmond City
Though Linden Row features a comfortable haven all on its own, it is located in the center of downtown Richmond – which means easy access to a wide variety of the city's attractions.
For historical enrichment, you can wander (or take a short drive) to iconic destinations such as the Maggie Walker House, St. John's Church, or the John Marshall House. Or head to a nearby museum. Walkable destinations include The Valentine; the Black History Museum and Cultural Center; and the VCU Institute of Contemporary Art.
Or, simply enjoy the beauty of Richmond; Linden Row is in close proximity to the river, ideal for a pleasant afternoon respite or scenic stroll.
On top of that, the area also hosts plenty of bars and restaurants in all shapes, sizes, and culinary variety.
But once it's all said and done, Linden Row Inn will gladly welcome you back into its arms of indulgence and comfort. Did someone say courtyard garden nightcap? Treat yourself – you've had quite a year.