Literary Legacy
| June 6th, 2023
A book by none other than … you!
---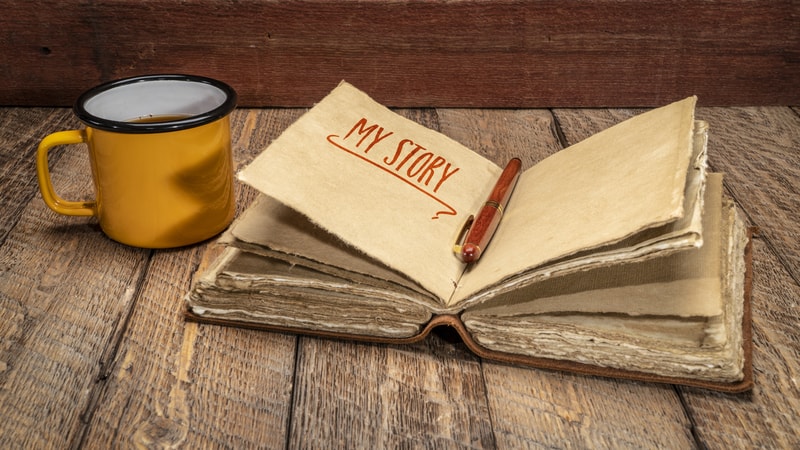 Author Rod Martinez knows firsthand the need to share memories with generations to come. Here, he writes about the book that you have in you and just why you should write your personal memoir.
---
I grew up knowing I would never get to see my parents. By the time I was aware, I was shared the tragedy of both their deaths. Yes, this article could go a completely other way, but the reason I share this with you is to promote an idea that has grown in popularity.
I am an author. I write middle grade, young adult, picture books, and psychological thrillers. I speak at writers' conferences and schools and meet many up-and-coming authors just delving into their passions in the literary world. And the genre most of them pursue is the popular medium as of late – the memoir. It's true, we all have a book (or two, or three) in us. But how many people want to pick up your memoir as opposed to the latest offering by Stephen King or James Patterson?
No, I do not mean to discourage. What I am sharing here is that you have a built-in audience that you may not have realized. In fact, some of your audience is not even born yet. If you are reading this and you are a parent, grandparent, or maybe even a great-grandparent, I'm talking to you. So, do you want to guess who your audience is?
True, we all long for that published book with our name on it, sitting on the bookshelf at Barnes & Noble, or available online at Amazon, but have you considered sharing your story as a literary legacy?
Growing up, I would cling to every word that my older cousins, grandparents, and great-grandparents shared about my parents. I longed to hear stories of their antics as kids, teenagers, and young lovers. I also was amazed to hear stories of the Great Depression, WWII, or even the day John F. Kennedy was shot. Our parents remember that stuff; we only get to see it in history books or TV documentaries.
Think about it: you were here during 9/11, during the great 2016 and 2020 elections – something that will go down in history for sure. During George Floyd, Black Lives Matter, COVID19, the Clinton and Trump impeachments, the deaths of Michael Jackson, Princess Diana, Elvis. The birth of the world wide web and Facebook … the list is almost endless.
Yes, you could sit at your laptop and begin with "It all started when my dad threw bubblegum in my mom's hair in high school Algebra …" OR you could pick up a 'guided life journal' (google it). There are so many out there I am not going to endorse one over the other. A guided life journal is a prebound book with questions that you answer. You can essay, journal, include pictures – you name it. By the time you are done with it, you have a fairly good literary representation of your life that your kids, grandkids, and generations to come can read and share.
And face it, don't you want your great grandkids to know how COVID effected your life way back in the old days of 2020? I would give anything to have been able to pick up a book like this written in hand by my mother or father. You have that chance now – share your life with generations to come. You have a book in you, and they will thank you for it.
---
Attracted to words at an early age, Rod created his first book in grade school, and his teacher used it to encourage creativity in her students. His high school English teacher told him to try short story writing, he listened, and the rest – as they say – is history. You can find Rod at Rodmartinez.us.
---
The personal benefits of a personal memoir and journaling
---
Read more memories, essays, and other contributions from Boomer readers in our From the Reader department, from a mother's coconut cake to inspiration to pen a personal memoir.
Have your own childhood experiences, stories, or thoughts you would like to share with our baby boomer audience? View our writers' guidelines and e-mail our editor at Annie@BoomerMagazine.com with the subject line "'From Our Readers' inquiry."