Thinking of Buying Long-Term Care Insurance? Consider These Costs
| February 9th, 2018
---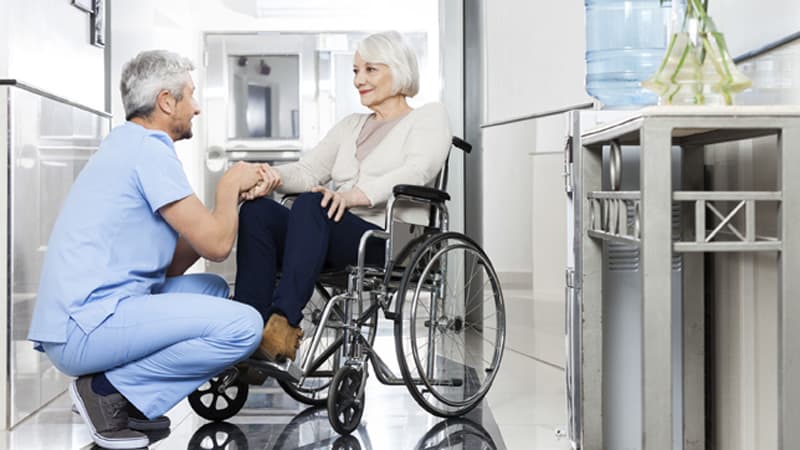 Health care costs are rising rapidly, and for older adults or people who need help with some daily activities, costs can easily run thousands of dollars.
A 2015 cost of care survey from insurance company Genworth Financial estimated the national median cost of care for a home health aide is $45,760 annually, while the national median cost for a private nursing room home is $91,250 annually.
With costs like that, some people are turning to long-term care insurance to cover these bills. People who are considering purchasing this insurance should know it's costly, is very complex and not everyone will qualify. We hit some key points that potential buyers should keep in mind.
Talk to professionals. Financial planner Lacey Manning, founder of LTG Financial in Ocala, Fla., said people should speak to an estate planner, elder law attorneys and accountants to see if these policies make financial sense. They can look at a person's assets and any other coverage he or she may have from Medicare, Medicaid and other state and federal programs designed to support the sick and elderly.
The reason many people opt for these policies is that they have some financial assets they want to bequeath rather than use that money in case they are sick, said Martin Grace, the Harry Cochran professor of risk at Temple University.
For people without a lot of assets, these policies are too costly, said Mary Alice Hughes, insurance agent at Insurance Advantage & LMA Financial Services in Jacksonville, Ark. People who own a home and have more than $250,000 in other assets can better afford these policies.
"If you only have $200,000 in the bank, then you don't need long-term care insurance because … the premiums are going to eat into that money," Hughes said.
COSTS
These policies are not cheap, but they are less expensive for younger and healthier people. Grace and Hughes said the cheapest options are for people in their 40s without any significant illnesses. Policies are designed so that buyers purchase a set amount of benefit for certain time frame. Most policies allow buyers access to a pool of money for three or four years.
For example, a healthy person in her 40s may buy a policy with a $7,000 monthly benefit for 48 months (four years), which gives her access to a total of $336,000. This type of policy costs anywhere from $200 to $225 a month, about $2,500 a year, Hughes said. Buyers can add riders, such as inflation protection, so that their benefits grow by 4 percent to keep up with the cost of living.
The premiums can go up significantly as people age, Grace said, which is why someone buying a policy in their 40s will spend less than someone in their 50s or 60s.
"The premiums almost double from your 40s to your 50s to your 60s. It's really substantial," Grace said, adding that he recently bought a policy himself and went through this process.
Because premiums can rise, the buyer needs to think about whether he will have future assets to cover premium increases, Hughes said. Some policies have optional nonforfeiture riders buyers can purchase that will protect what they paid for if they no longer can afford the premiums.
"They don't get the money back, but they just are assured they can use what they have paid," Hughes said.
These policies require medical underwriting, Grace and Hughes said, and having illnesses will increase the cost.
"There are a lot of situations where … the agent won't even take an application. Cognitive impairment, dementia, Parkinson's, and Alzheimer's will definitely knock you out," Hughes said.
WHAT THEY COVER
Long-term care policies don't last forever. They last as long as the money purchased by the policy is available, usually three or four years. Once they end, people need to tap their other assets if they still need care.
The policies kick in when someone needs help with two or more daily activities, like bathing or dressing, Hughes said, after a waiting period. They can be used for short-term events in which a doctor expects the person's care to last 90 days or more, or they can be used for when someone enters a permanent facility.
It's also important to look at how the benefits are structured, whether the buyer gets a daily maximum benefit or a monthly benefit, Manning said. Daily benefits cap how much the person can withdraw on a daily basis, while monthly benefits let the person tap funds as needed during the month to the monthly limit.
"If the daily benefit is only $300 a day, that's different than a $9,000 monthly benefit," even though the money is the same, she said.
---
(c)2017 Chicago Tribune
Visit the Chicago Tribune at www.chicagotribune.com
Distributed by Tribune Content Agency, LLC.