A New Way to Spell 'Love'
| May 27th, 2020
Sheltering in place brings a need for new ways to show love
---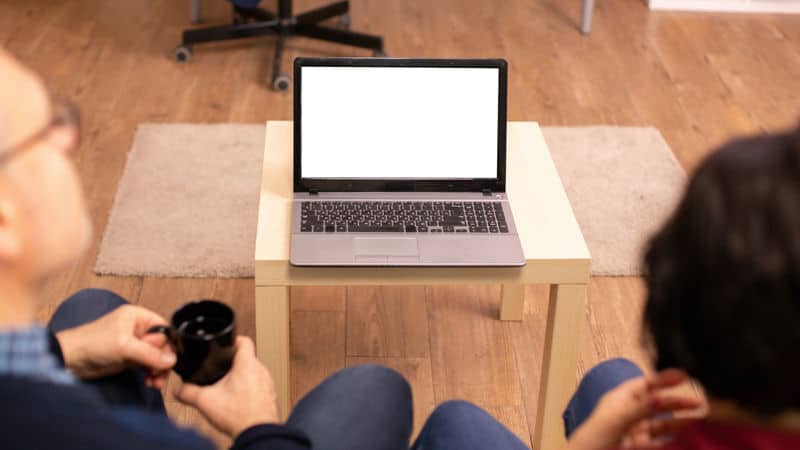 How do you spell "love"?
Z-O-O-M. Who knew?
Three years ago, long before this coronavirus, my 80-year-old parents were having their own form of isolation in our childhood home. Their physical and health limitations kept them from getting out much anymore. This upbeat, high-energy couple missed social activities and interacting with other people. Their four children and five grandchildren called and visited often, but they missed their old lives.
Quite frankly, my parents were depressed, flat, and disheartened. After much persuasion, they sold our childhood home and moved sadly and hesitantly to a retirement community. Before we knew it, they found life again! Daily meals with new friends, lectures, concerts, and even yoga! They were busy and joyful again.
Then, the coronavirus hit and the stay-at-home order was put in place. Meals were dropped at the door. All events cancelled, no visitation. Isolation once again.
Certainly, in their 80-plus years, they have lived through the ups and downs of life: wars (thanks for your service, Dad), stock market uncertainties, and many other tragedies.
But now this. They were sad and scared. Sad for the sick, the front-liners, and the deaths; scared for their own health.
The kids and grandkids called, but nothing helped! They were stuck in their sadness!
VIRTUAL LOVE THROUGH ZOOM
My sister set them up remotely with Zoom and said, "Let's give it a try!" Thirteen members of our family gathered on Zoom to cheer them up!
What an epic fail! First we saw my dad's forehead and then my mom's ear. Finally, they figured it out, and we saw faces staring back at us, confused and emotionless. They just didn't get it. We tried again the next week and it was worse.
So we came up with a plan. Next time, let's share stories from through the years about my parents. We showed old photos and the stories brought laughter, tears, and tributes of sorts to them. They were filled with gratitude, which created joy in them.
Each week since, we have done the same with each member of our family. More photos, memories, and tributes. Hearts were touched. My parents talked about Zoom all week and looked forward to our weekly gatherings.
So I wondered, if we were all together in person, would those magic moments have happened? I doubt it. There's something about Zoom that made us feel comfortable enough to speak from the heart, and we did.
And that's why I spell "love" Z-O-O-M.
---
A special thanks to our reader for this piece, Susan Ashby!