Mobile, Alabama: Art, Culture, and Extravagance
| January 11th, 2019
Mobile expresses Alabama's creative side with a touch of ostentation
---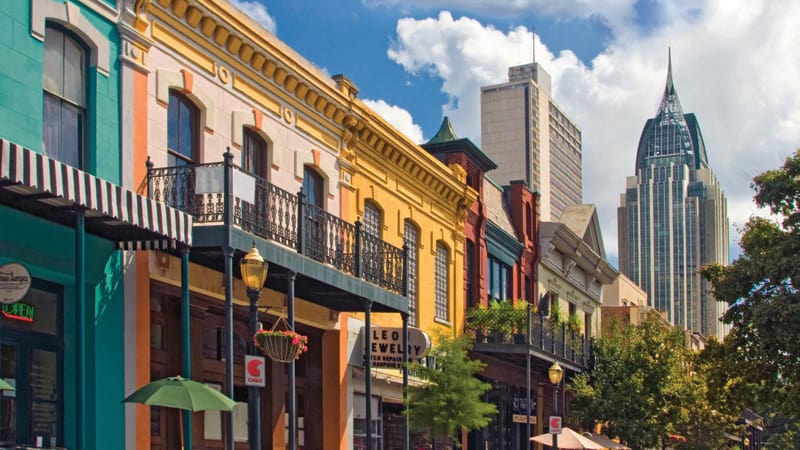 Mobile wears a variety of cultures on its everyday sleeve. Wander the streets and see signs of its European past, its Southern roots and its New Orleans sister (with her French and Spanish Creole roots). Many countries have laid claim to Mobile since its official "discovery" in 1702, including Spain, France, Britain and – of course – the United States, leading to its nickname, the City of Six Flags.
Nestled on a wedge of Alabama land between Mississippi and Florida and skirting the Mobile Bay, the modern-day influences mix seamlessly with its historic elements.
Even still, Mobile has managed to flourish on its own, developing its distinctive personality and culture through creativity, celebration, and – yes – Moon Pies.
Captivating Art …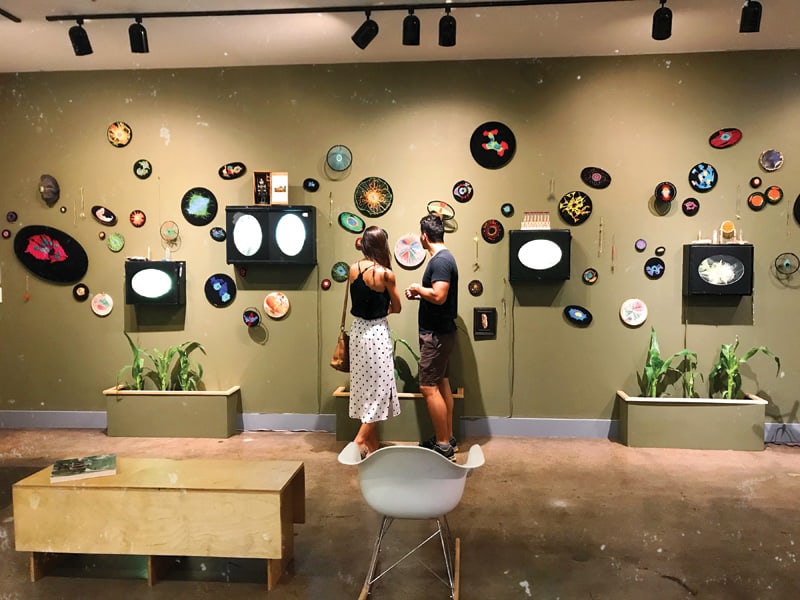 … Is inescapable in Mobile.
The streets are inundated with it – at any moment, bystanders walking downtown could get instantly struck by a vibrant mural, a pop-up window display or an eccentric sculpture posing on the sidewalk.
Who's responsible for painting the town colorful? For that you can thank the Mobile Arts Council, the city's hub for art programming and education. They have brought culture to locals in many forms and created a self-guided tour of art around the city.
Although it's easy to stumble upon art unintentionally in Mobile, it's even easier to do it on purpose.
Carry your art-loving self to the Alabama Contemporary Arts Center, a gallery with exquisite art topped by a heavy layer of social themes. Fear not, their displays are not preachy or political; they simply use photography, paintings and interactive expositions to convey and illustrate topics such as climate change, food access and global matters. And the exhibits are constantly rotating because … well, so are social issues.
For a more traditional (as "traditional" as art can be) gallery, there's the Mobile Museum of Art. The only accredited art museum in south Alabama, this cultural icon appeals to whatever level of art nerd you're harboring inside. They have regularly rotating exhibits and strike a firm balance between the contemporary and the historical. Mainstays include a Chinese exhibit, a Native American display and a room dedicated solely to Alabama artists.
And on the second Friday of every month, when Mobile can't hold in its creativity any longer, art explodes onto the streets for the monthly dose of LODA (Lower Dauphin) Artwalk. Museums and artists come together in one cohesive unit to bring open-doored galleries, live music, pop-up art and inspiration in all forms.
A City Worth Tasting 
Like any established culture, Mobile has its own staple foods unique to its area and favored among locals and visitors alike.
Oysters: Living in a city on the coast, Mobile's inhabitants are never more than 10 feet from a freshly shucked oyster just waiting for its dose of lemon juice and Tabasco. Ask any local for their oyster recommendations, and they'll undoubtedly point you in the direction of Wintzell's Oyster House. Find an impressive variety of types including raw, chargrilled and Rockefeller'd. Or go upscale at Dauphin's, for a platter of oysters with a side of an astounding citywide view.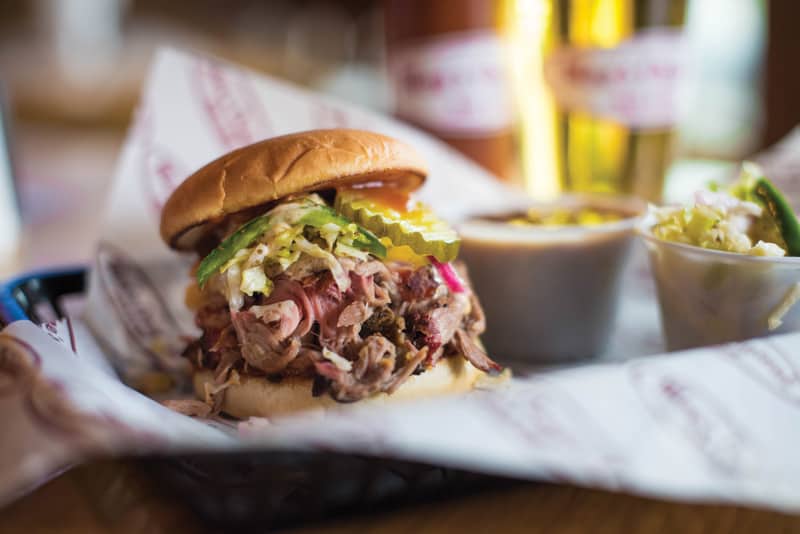 Good ol' Southern food: Mobile is in the Deep South, let's not forget, and it has the cuisine to match. Get your fix at Ruby Slipper, a staple in the city's dining menu, with all-day brunch offerings like barbecue shrimp and grits, fried chicken Benedict and bacon praline pancakes. Oh, and did someone say authentic Southern barbecue? Moe's Original did, of course.
Beignets: You may recognize this food from its role as New Orleans' flagship donut-like dessert. But Mobile's Panini Pete's puts NOLA to shame with its own lighter, airier and covered-in-powdered-sugar version of a beignet. Just make sure to swing by before they run out.
Moon Pies: This popular Mardi Gras staple (commonly used as swag to toss from floats during a parade) has ingratiated itself into a year-round offering, so don't be surprised by their regular appearance in the town of Mobile. Insider tip: avoid the banana flavor.
---
Tastes of the Town
For the full experience of Mobile's cuisine, grab a spot on the Bienville Bites Food Tour. Journey to various food-centric restaurants and shops during this three-hour walking tour for samples of foods like traditional gumbo, crawfish and pralines. Between eateries (your stomach will welcome a break, believe me), the tour weaves in history lessons and landmarks. 
---
Step Aside, New Orleans
Mobile has three seasons: summertime; not summertime but will be pretty soon; and Carnival.
You know Carnival – it's the multiweek season of celebrations, parades and entertainment leading up to Mardi Gras. If Mardi Gras were Christmas Day, Carnival would be Christmastime.
Mobile doesn't like to be referred to as "the other New Orleans," but they also don't want anyone to forget that they, too, throw down pretty hard during the Carnival season. As a matter of fact, the first American Mardi Gras took place in Mobile in 1703 – a piece of information that locals are never hesitant to share.
And if you're thinking that Carnival is just an excuse to party heavy and drink even heavier, allow the Mobile Carnival Museum to show you the other sides of this holiday.
The museum guides visitors through the traditions that have been in practice since the holiday's birth in the 18th century. See videos of former parades from decades ago, delve into the annual traditions (many of which seem admittedly bizarre to us outsiders), discover the secrets of mystic societies and learn about the people and events that shaped modern-day Carnival in Mobile.
And those costumes! Like any good Mardi Gras-themed celebration, the costumes take the lead. Learn about the traditional garb during all aspects of Carnival: from gowns and crowns to perplexing animal masks and the intricate trains proudly donned by Mardi Gras kings and queens.
Is Carnival just an excuse to party heavy and drink heavier? Well, perhaps. But they do it so glamorously.
---
Mobile Mardi Gras kicks off in downtown Mobile on Feb. 15 and ends on Fat Tuesday, March 5. MobileMask.com
Discover year-round Mobile fun at Mobile.org.