It's Never Too Late
| August 13th, 2018
---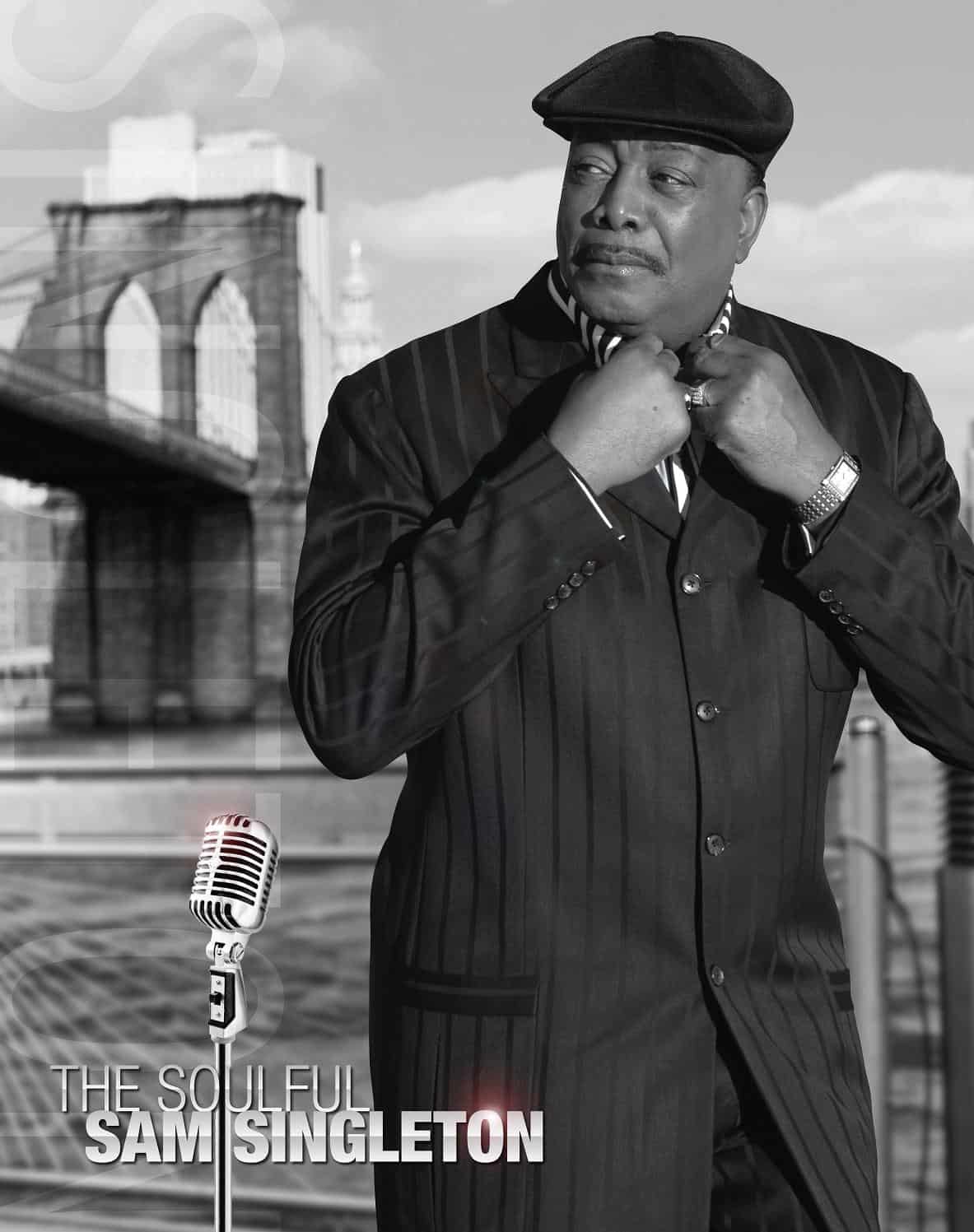 I have held the position of a CEO in corporate America, worked as a manager in both for-profit and nonprofit organizations, been a professional singer, and have spent a brief period as a professional athlete. Suffice to say, I've had a fulfilling, multifaceted career spanning decades.
All of these facets of my life have boiled to a single lesson that has been instilled in me time and again: it's never too late to strive towards making a dream become a reality.
Music and the entertainment business was my first love, my greatest dream.
My father, The Reverend Samuel Singleton Sr., an ordained minister in the African Methodist Episcopal Church (AME) would preach and sing every Sunday morning.  He was known as the "Singing Preacher".
Although my interest was not to sing gospel music, listening to the church choirs and my father sing laid the foundation of my love for music and future singing career.
With my budding interest in becoming a vocalist paired with encouragement from family and friends, I soon began singing on the street corners of my New Jersey hometown and in the hallways in high school. I still recall the best acoustics were in the boy's lavatory where we would gather to practice – a fond memory, I must say – and always drew a crowd outside the doors. (Readers 55 and older will smile, I'm sure.)
Fast forward to my college days, where I continued singing and performing with local bands.  It was something that I just loved to participate in.
In fact, I was fascinated with the entire music business – performing, producing, promoting, recording, and most importantly, live shows.
Why? The human interaction evidenced in live performances is addicting and exhilarating.  To see people react to your musical presentation in a positive way is a priceless experience.
After college, the highlight of my life at this time was being drafted in the third round of the NBA in the 1960s.  Although this opportunity didn't garner the positive results I was expecting, I've always been grateful for the privilege of consideration. After all, there are not many from that era who could say that they were drafted by an NBA team.
I am fortunate to have had the opportunity to further my post-college education during that period of time which without a doubt was important to my career successes.
Years later, after a successful for-profit and nonprofit career, at the age of 62, I decided to fulfill a part of my dreams of being a professional entertainer.  When I made this decision, I did not realize how my career as a corporate executive would influence how I navigated through my part-time pursuits. It gave me the confidence and the ability to shift priorities and make note of what really matters in life.  Perhaps, the most important revelation was realizing that what I was looking for was not what the world had to offer to me, but what I had to offer to the world.
During my corporate career, I had always performed and produced entertainment events, so this new part of my life was not a complete shock.
However, I soon learned that if I wanted to be truly successful in the music industry, I had to be all in – it could not be a part-time pursuit anymore.
In 2005, I moved to Charleston, South Carolina and started my own entertainment business to produce and promote events under the name of SSS of South Carolina.  My first CD was released in 1997 titled "Enchanting Songs of Love," a compilation album of ballads.  My second CD, "I'm Missing You and Enchanting Songs of Love, Volume 2," was released in 2005. The forthcoming CD is to be released in early 2019 and will feature songs from the 1950s through the 1980s.
As I'm sure many of you know, being in a startup business of any kind, one must first be comfortable with having realistic expectations.  Therefore, in 2017, I moved to the Richmond, Virginia area with the goal of getting my pursuit right.
After years in the business, I now have my priorities set as follows: health, personal relationships, personal contentment, and financial success.  All of these are managed under the auspices of whomever you believe to be your spiritual savior.
After dedicating years to this field, here is my advice for anyone who wants to enter the music industry:
Learn as much as you can about your new community; reach out to like-minded people.
Visit religious congregations to secure a fellowship home and to meet musicians who play in both the secular and religious music world.
Develop and research the entertainment business community.
Research and join professional groups that are tailored to your business interest.
Careful use of social media (Facebook and Twitter, etc.) to help you get acquainted with the larger community.
Develop a marketing package which introduces you to the community through multiple avenues: hardcopy package, website, and YouTube channel.
At the risk of sounding discouraging, I am going to give you the cold, hard truth: starting an entertainment business is extremely difficult, period. It's a unique community with its doors shut tight to outsiders unless your talents are great enough to penetrate it.
Competition between musicians is fierce, unforgiving, and having worked in this industry all over the country, I have found the competitiveness is similar everywhere.
However, obstacles are littered down the path to every great thing – you must not let them deter you.
If you believe in yourself, you can pursue anything. It's never too late – don't let anyone tell you otherwise.
---
Find more about Sam Singleton at SoulfulOne.net.