Introducing the New Maymont Park Otters
| May 18th, 2017
They're otterly exciting!
---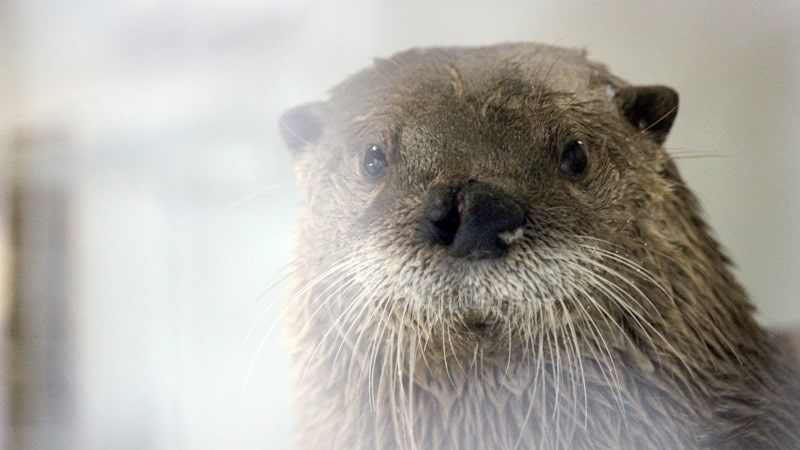 Since last fall, the otter exhibit in Maymont Park's Robins Nature & Visitor Center has been lonely and empty. The park has been in search of new otters to live in the exhibit, following the death of its beloved previous inhabitants, which died of natural causes.
But that isn't the case anymore as Maymont's search for two new lively creatures has ended. Now, visitors can welcome the nature center's newest residents, Louis and his currently unnamed female companion. The two are roughly 2-year-old North American river otters that were found raiding crayfish farms in Louisiana, their home state. Local authorities removed the two animals, which are now living at Maymont, according to a press release.
The male otter's name is a reference to jazz musician, Louis Armstrong, and was chosen by Maymont supporter Jody Korman, who won the opportunity during the 2016 Vintage Maymont Auction, according to a press release. Fans will assist with naming the female otter later this month, according to Carla Murray, marketing and communications director for the Maymont Foundation.
For the best chance to catch the adorable animals in action, stop by the nature center in the mornings. The center is open Tuesday through Sunday, 10 a.m. – 5 p.m. Admission is $4 per person and free for Maymont members. For more information, visit maymont.org or call 804-358-7166, ext. 310.