New Products to Enhance Outdoor Living Areas
April 29th, 2019
Your nature-soaked living room
---
Finally, the perfect time of year for once again stepping outside: to play, dine or simply relax! Time to perk up your yard with new products – preferably low-maintenance, so you can spend more time soaking in the goodness of the great outdoors.
---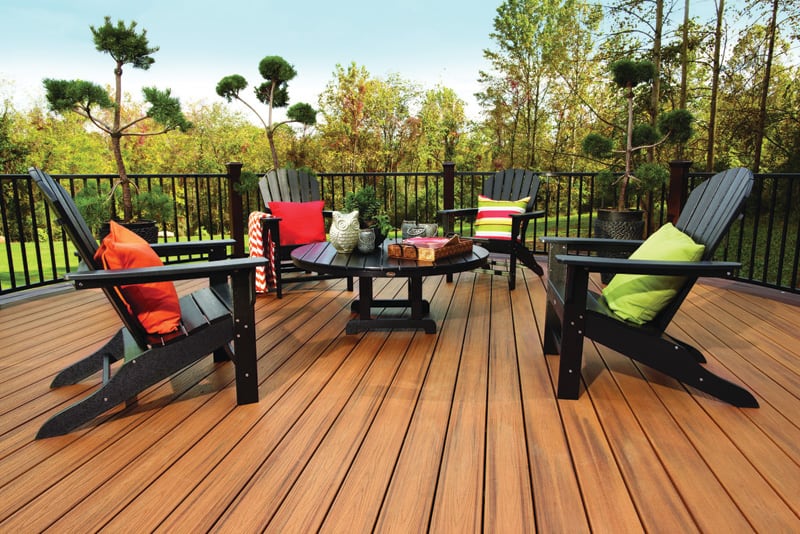 Love the outdoors even more with low-maintenance decking.
Products like this Trex Composite Decking combine natural wood-grain patterns or finishes with long-lasting durability so homeowners can spend more time enjoying the fresh air.
---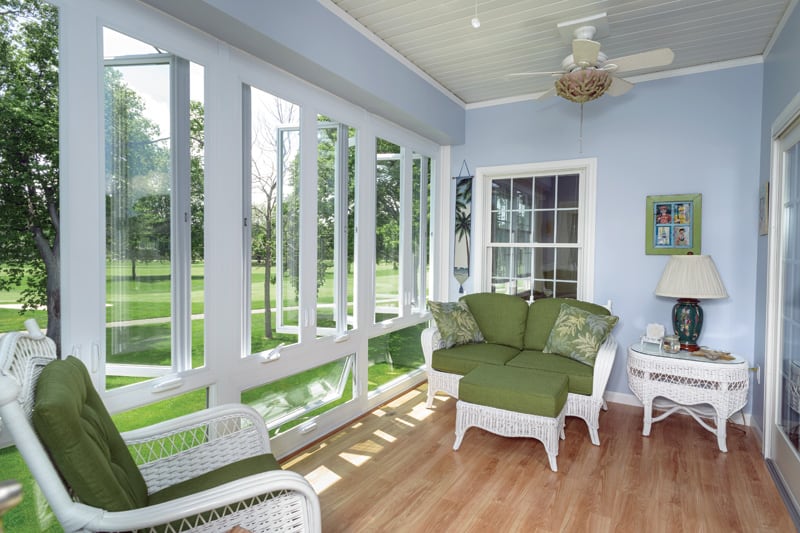 Enjoy nature from the comfort of a beautiful new sunroom.
You'll be expanding your living space and enjoying the outdoors year-round. Choose a vinyl sunroom like this one for low maintenance, durability, energy efficiency and resistance to temperature extremes.
---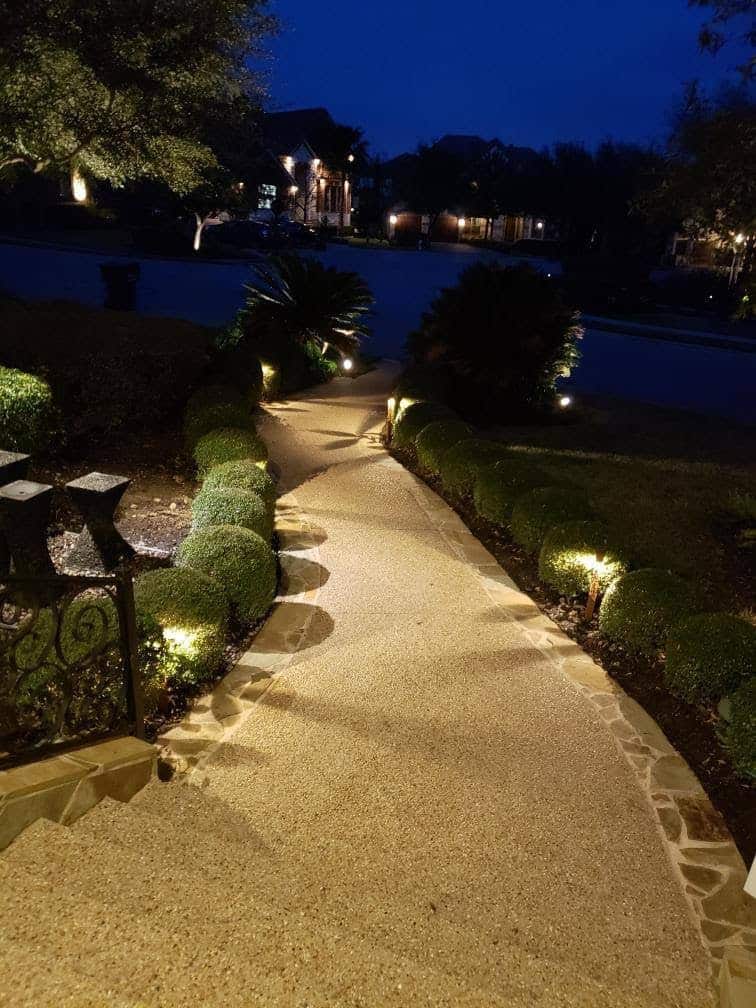 Beauty, security and safety – the best architectural landscape lighting plan achieves a variety of purposes.
These low-voltage path lights border the sidewalk, complementing the other lamps that illuminate this front yard.
---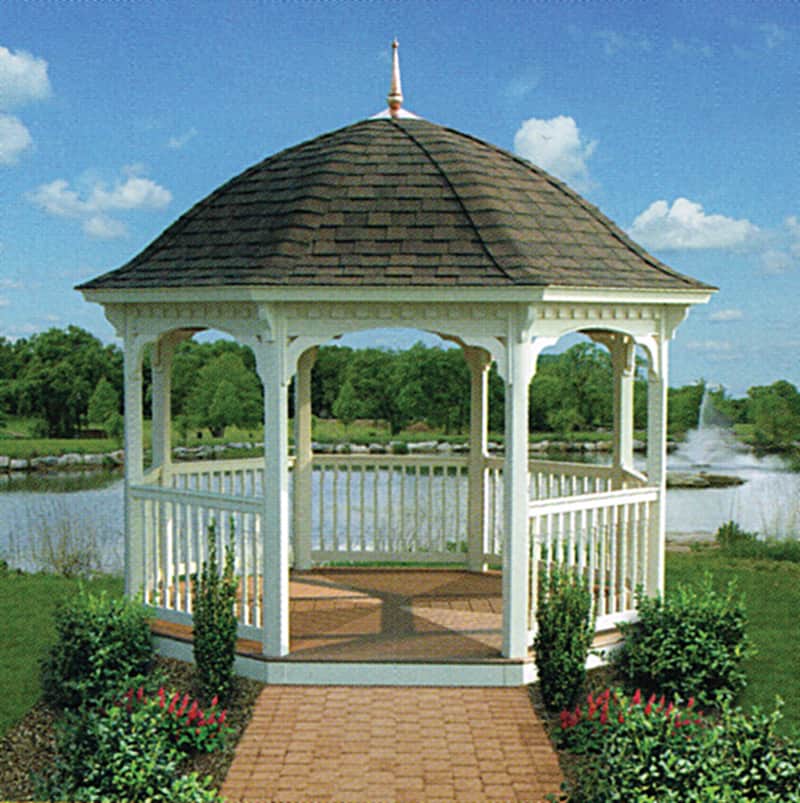 Grace your garden with an elegant gazebo.
Choose a style that complements your home, like this 12-foot, Colonial-style, bell-roof octagon gazebo from Country Lane. Made with vinyl components, the picturesque addition to your yard will provide years of enjoyment.
---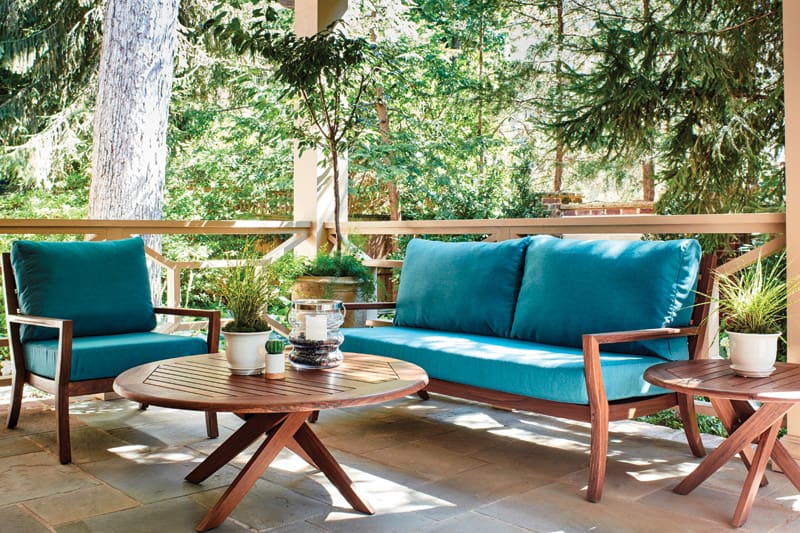 Relax in outdoor seating you can feel good in and feel good about buying.
Jensen Leisure Furniture is known for sustainable designs made from Bolivian ipe and roble wood. Designed by Fred Doughty, the lounge group offers a relaxed pitch in its settee and chair designs.
---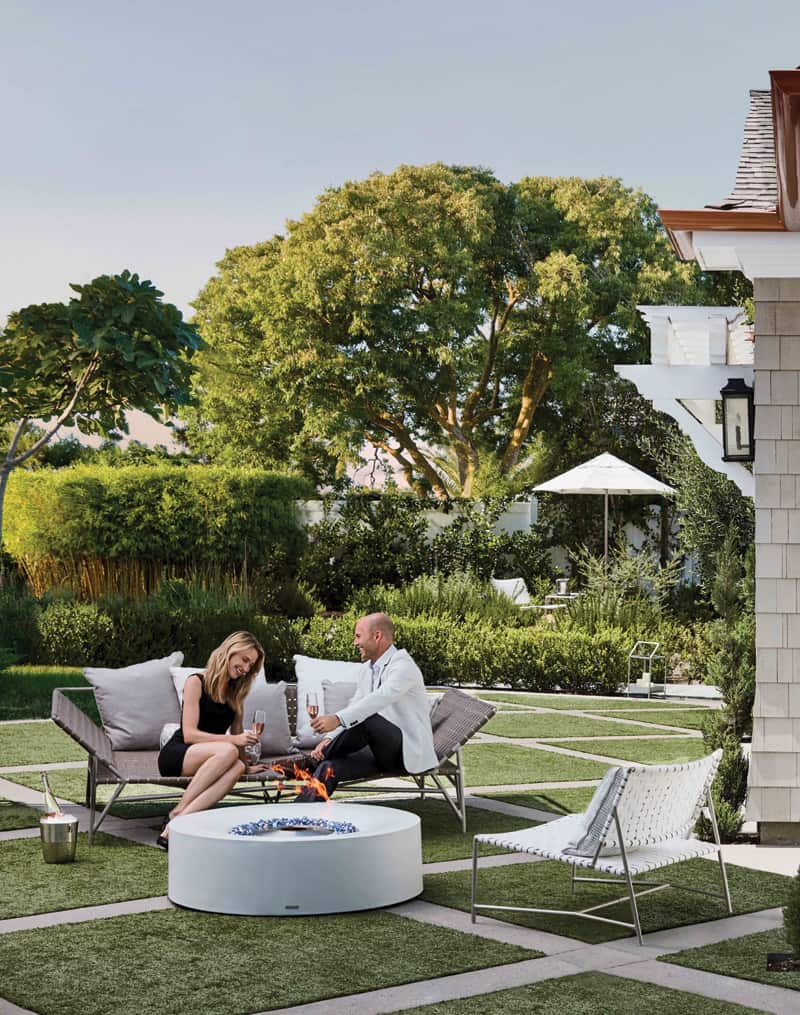 Sit down in quiet repose and simplicity in furniture that stands up to the elements. Designed by Richard Frinier, the Stretch collection features Brown Jordan's signature "Suncloth Lace" in a modern, casual design.
---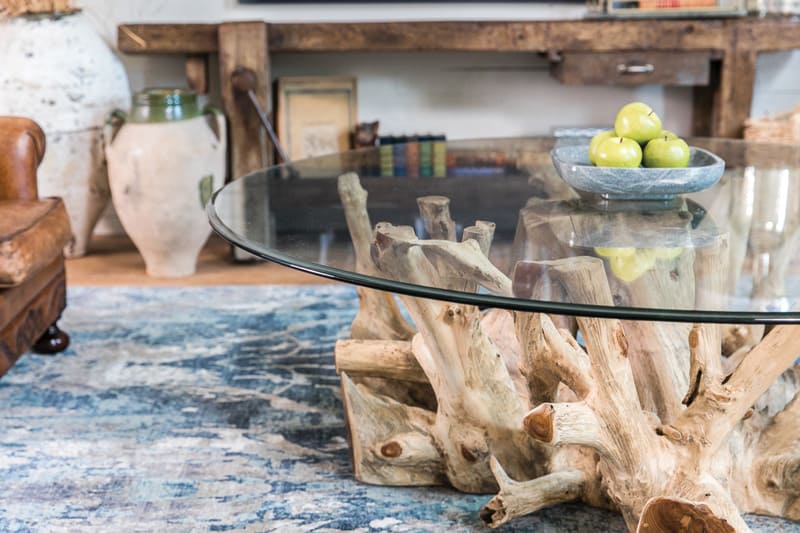 The wood is hard but the living is easy. Besides its rich colors, exotic teak is recognized as one of the most durable, weather-resistant woods. Each item of this indoor/outdoor teak root furniture from Indonesia is unique, with consoles, tables, stools, and benches, with natural, eye-catching curves.