Northeast Tennessee Offers Entertainment, Amusement, and – Safety!
| February 23rd, 2021
Take a roadtrip to a friendly area ready to welcome you with open arms (six feet away)
---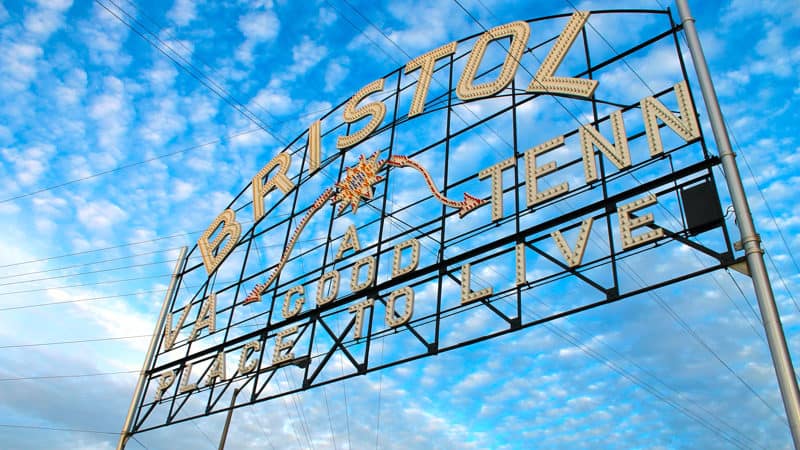 As wintertime blissfully fades and we all start to come out of hibernation, that travel bug that's been plaguing us since last spring seems even stronger these days.
While flying still may seem too risky, there are still road-trippable destinations that can check all of the boxes you seek in a vacation:
Leisurely
Entertaining
Not your house
Northeast Tennessee – the chunk of the state that shares a border with Virginia – is a treasure trove of entertainment for travel seekers. Get pleasantly turned around in its cluster of quaint towns, including Jonesborough, Kingsport, Bristol, and Johnson City. They're only an approximately five-hour drive from Richmond, and they promise an enjoyable escape with activities to appease every type of visitor.
And with many outdoor recreation options, patios on which to dine, and overall socially distant safety, you can feel more comfortable about traveling – even with that pesky pandemic.
Pay Mother Nature a Visit
The most COVID-friendly (well, I guess I mean COVID-unfriendly) activities include anything outdoors. And this area of Tennessee, fertile with woodsy trails and flowing bodies of water, is perfect for getting up close and personal with Mother Nature – without getting up close and personal with anyone outside of your "pod."
The South Holston Dam and Reservoir
Not only is it useful doing all the important things that dams do, the South Holston Dam – located just south of Bristol – is also a premium destination for nature lovers of all levels. The area itself features 10 miles of smooth hiking trails; plenty of reserved picnic spots; and the kind of environmental scenery your stuck-indoors brain has been craving.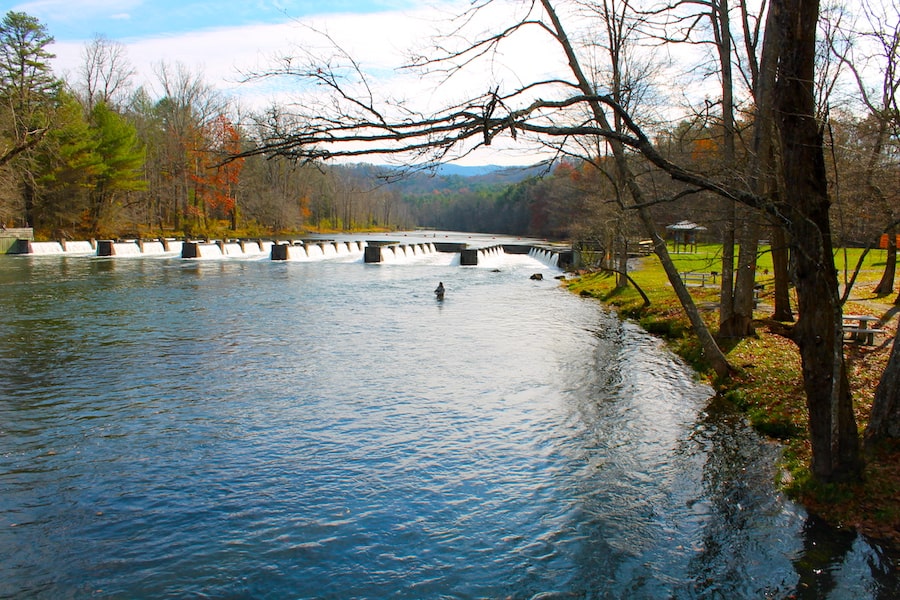 The reservoir has been a hotspot for fishing and fly fishing for decades; find trout-rich waters and an annual migration of white sea bass.
And if you're feeling really environmentally inspired, the area also harbors the ever-popular Little Oak Campgrounds. It features universally accessible RV and tent campsites, many of which are right by the water.
More of a look-but-don't-touch kind of explorer? Even a scenic drive through the dam/reservoir is worth the detour.
Bays Mountain Park and Planetarium
For an even more well-rounded dose of wilderness, head to Bays Mountain Park and Planetarium. Located in Kingsport, Bays Mountain is the largest city park in Tennessee (and among the largest in the country!). 
On the "park" side of this nature preserve, enjoy as much of its scenic 3,500 acres as you can take in. Walk, jog, run, or simply stroll through its 40 (yes, 40!) miles of scenic hiking trails; or hitch a ride on the park's barge to float along Bays Mountain Lake and get a glimpse of the park's aquatic side. 
But the greatest appeal of Bays Mountain is, of course, its abundance of enclosed wildlife. Like if a zoo and a forest had a baby, the park has wide-open habitats for a variety of animals. Find otters, deer, wolves, bobcats, and raptors (think birds, not Jurassic World).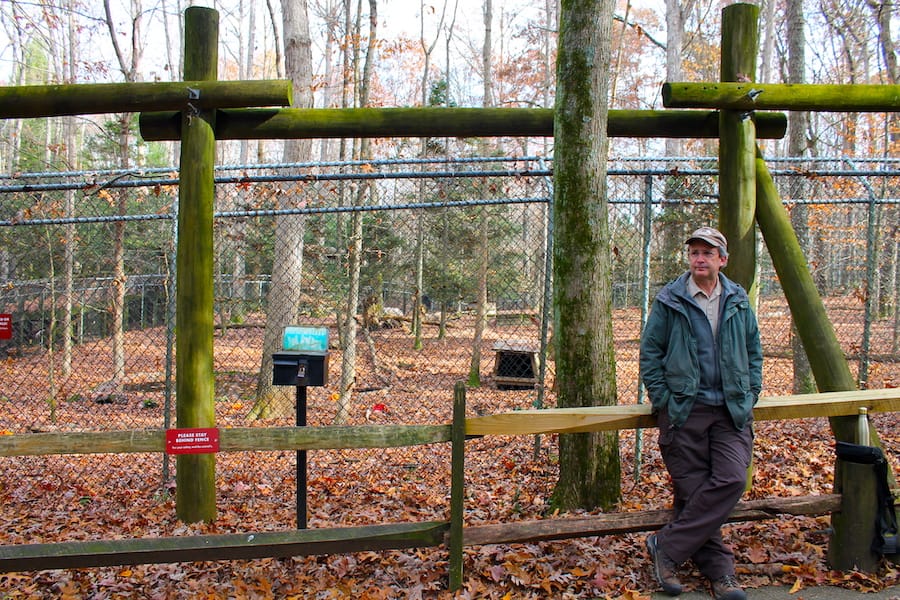 If you're in the area on a Saturday morning, pencil in a visit to Bays Mountain for the weekly wolf howling. Witness a session of primal howls throughout the wolf den, as incited by one of the park's uniquely skilled rangers. (Hearing a human so accurately replicate a howl is worth a visit in itself). It's (probably) (hopefully) the closest you'll ever get to a pack of howling wolves without the fear of getting mauled.

A (Masked) Nosedive Into History
Northeast Tennessee isn't all scenic trails and crunchy granola, though. As a centuries-old state, it's filled with historic tales and sites of all types.
Andrew Johnson Was Here
The 17th president of the United States lived in Greeneville, Tennessee – and he's got the homestead to prove it. Visitors are invited to take a self-guided tour of the former president's 19th-century house just off of Main Street, where he resided before and after his term in the White House. 
Explore his and his family's authentic décor, artifacts, and furniture (many of which even resided in the White House with him!).
As you walk through the halls, decorated and trimmed as they would have been during Johnson's time, learn the stories of the family members that these walls witnessed: from Eliza Johnson's life as the First Lady to their son's post-war battle with PTSD. The tour even dedicates ample attention to his most well-known slaves, like Dolly and Sam – including their stories and day-to-day lives. And don't forget to look for the graffiti inscribed into the walls, placed by soldiers occupying the area during Johnson's stint as military governor for Tennessee.
But if that's not enough Andrew Johnson for you, take the three-block trek to the city's visitor center; it features the small presidential museum, in addition to Johnson's original tailor shop from the 1830s!
Tennessee's Oldest Town
For a very romantic comedy-like historic tour, might I recommend Jonesborough? Not only does this small town have the kind of charm that will make you want to open a boutique bookstore and fall in love, it's also Tennessee's oldest town.
Founded in 1779, the town is filled with historic buildings, landmarks, sites, and tales. And like a fine wine, artisan cheese, or friendship, this town has only gotten better with age.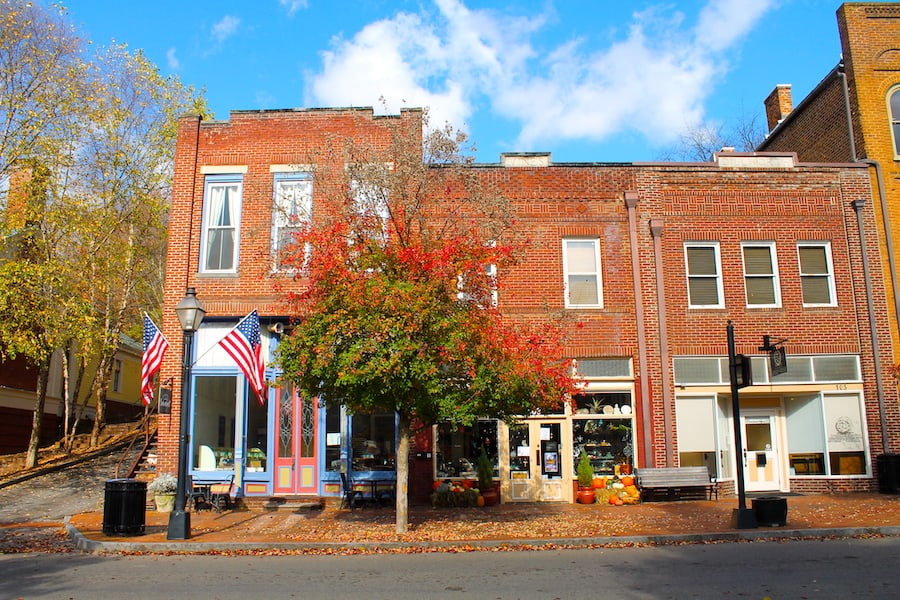 Stroll along the delightfully vintage sidewalks of Jonesborough (because strolling is the only way to walk through it). And as you admire the classic architecture and boutique shops, get the full inside scoop with the town's Official Walking Tour.
This carefully curated pamphlet features 30 historic sites and buildings relevant to the city's history. Find landmarks like the old courthouse, where "The Lost State of Franklin" was formed; Jackson Theatre, the town's first moving picture theater; and an authentic pioneer log cabin (built in the 1770s!).
Get an even more comprehensive picture of the town with facts, stories, and even photo-ops. All at your own pace!
Wine and Dine Yourself in Northeast Tennessee
But as they say in Tennessee, man cannot live on recreational activities alone; so don't forget to stop and give in to your epicurean pleasures.
Noms
For legendary Americana fare in the heart of east Tennessee, take your appetite to Label. Their menu features an eclectic variety of cuisine to satisfy a wide variety of tastes; find seared steaks and unique burgers to fresh seafood and made-to-order sushi. After a satisfying meal and a patio that faces the city's charming downtown, it may come as no surprise that Label was once voted the best restaurant in Johnson City!
Or to really delve into the kind of comfort food this corner of the south has to offer, grab a table at Main Street Café – located in Jonesborough. Enjoy a belly-pleasing array of hearty deli sandwiches, fresh soups, picnic salads, and more. And – al fresco dining? Absolutely; they've significantly expanded their patio to better accommodate a higher number of patrons.
For all of you Tex-Mex enthusiasts, Kingsport's new(ish) eatery should catch your attention. Fusion, a great blend of Southwest favorites, features all of the usual suspects: tacos, sandwiches, enchiladas, and more … with an extensive drink menu to round it all out. Like guac? Order a bowl and they'll make it right in front of you!
Sips
If the weather is cooperating, head to downtown Johnson City's own Watauga Brewing Company. Grab a pint and enjoy the city from above: the building boasts three stories, the highest of which is a spacious rooftop bar and patio. And they've got beer for any kind of brew lover – from hazy ales to dark stouts.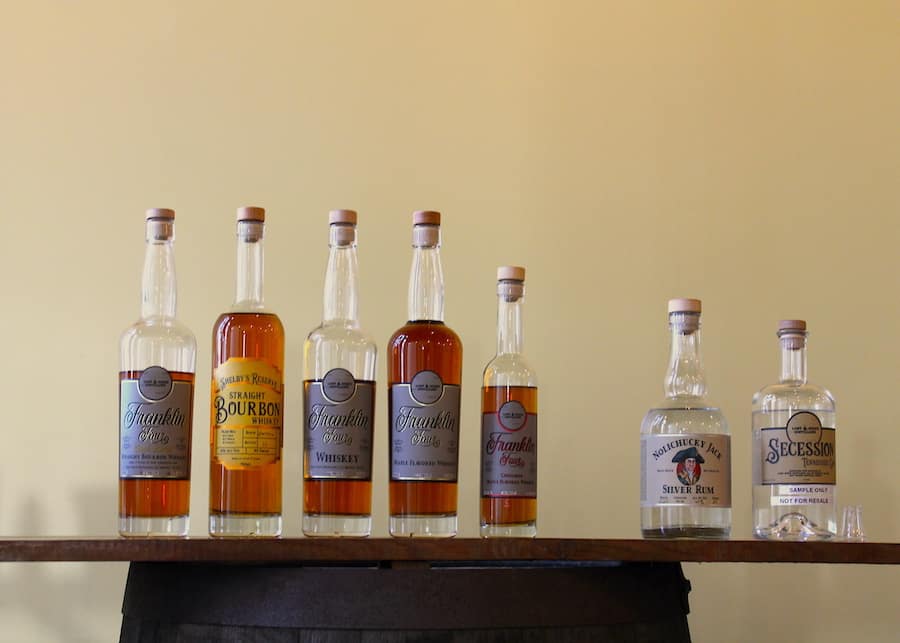 If liquor is more to your liking, swing by one of the area's nearby distilleries for a quick tasting and a bottle to go. Lost State Distillery, located in Bristol, features everything from bourbon to rum to gin to – yes – cinnamon maple whiskey! Or if you're in the Jonesborough area, I would highly recommend popping up the hill past Main Street to Tennessee Hills Distillery. This locally owned business boasts a huge array of whiskeys; particularly appealing to those who like a little flavor in their sips (lavender lemon, pecan pie, or blood orange and honey, anyone?).
---
Even with socially distant considerations, this bordering-Virginia section of Tennessee is friendly and welcoming to guests from all over. It has plenty of diversions for your cooped-up brain, and is close enough for a long weekend trip – but has enough to fill a week-long getaway. 
Hey, your house sure could use the break.
---
Travel bug still biting? Find more vetted destinations – near and far – here!