Investing: We Pick the Best Online Brokers
| October 27th, 2017
---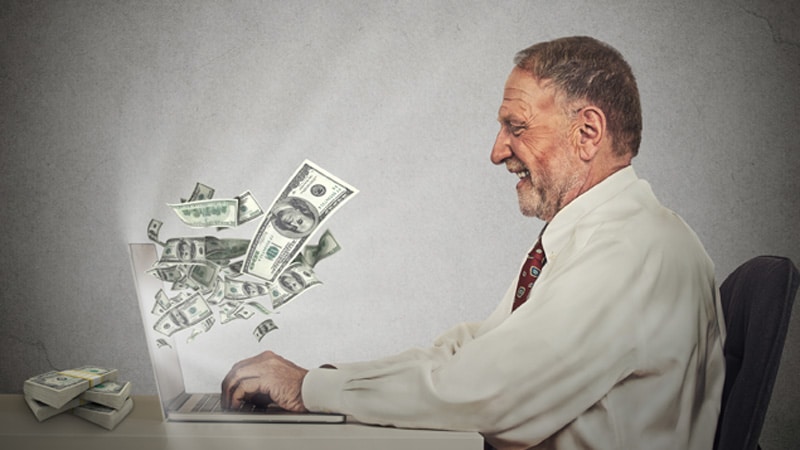 However you invest, it's a great time to shop for an online broker. Firms have been trimming commissions, expanding their online tools, offering more transaction-free mutual funds and enhancing their mobile apps. Eager to win your business, brokers are also offering signing bonuses, such as a $1,000 bounty from TD Ameritrade, and up to 500 free trades for two years at Fidelity Investments and Charles Schwab.
To help you choose the best broker, we surveyed seven major firms: Ally Invest (which acquired TradeKing last year), E*Trade Financial, Fidelity, Merrill Edge, Schwab, TD Ameritrade and Vanguard. Why this lineup? To be included in our survey, brokers had to offer online trading of stocks, exchange-traded funds, mutual funds and individual bonds, as well as provide some retirement-planning tools and advisory services. We excluded brokers that primarily focus on active traders. T. Rowe Price declined to participate. Scottrade wasn't included because TD Ameritrade recently purchased the firm (and is in the process of absorbing Scottrade's clients).
In a tight contest, Fidelity and Merrill Edge tie for first place, squeaking past Schwab. All three firms rank high in key categories, such as commissions and fees, tools and customer service. But we found some important differences. For example, Merrill ranks best for research, but Fidelity and Schwab offer many more mutual funds that can be bought without transaction fees, along with a larger selection of corporate and municipal bonds. Fidelity and Schwab also rack up points for their wide range of advisory and financial-planning services.
Of course, the right broker for you may not be one of our top-ranked firms. If you like to trade stocks, particularly on a mobile device, E*Trade may be your best bet, thanks to excellent screening tools and charts, as well as comprehensive information about individual stocks, all available on its app. TD Ameritrade ranks high for its research offerings and ample lineup of no-transaction-fee (NTF) mutual funds and exchange-traded funds (ETFs), many of which can be purchased without trading commissions. Ally may appeal to young investors who want a low-cost, no-frills broker joined to an online bank with competitive interest rates on certificates of deposit and savings accounts.
Vanguard falls behind the leaders in almost every category, losing points for its bare-bones website, its basic mobile app and its lack of stock research. But these drawbacks don't make the fund giant a bad choice for investors who buy and hold for the long term. Vanguard brokerage customers don't pay a penny in commissions to access the firm's low-cost mutual funds and ETFs, many of which can save you money over the long run compared with funds that have higher ongoing fees.
---
Daren Fonda is a senior associate editor at Kiplinger's Personal Finance magazine.
Send your questions and comments to moneypower@kiplinger.com.