Packing Off to Williamsburg
| August 18th, 2017
Take along your golf clubs, thinking cap and appetite
---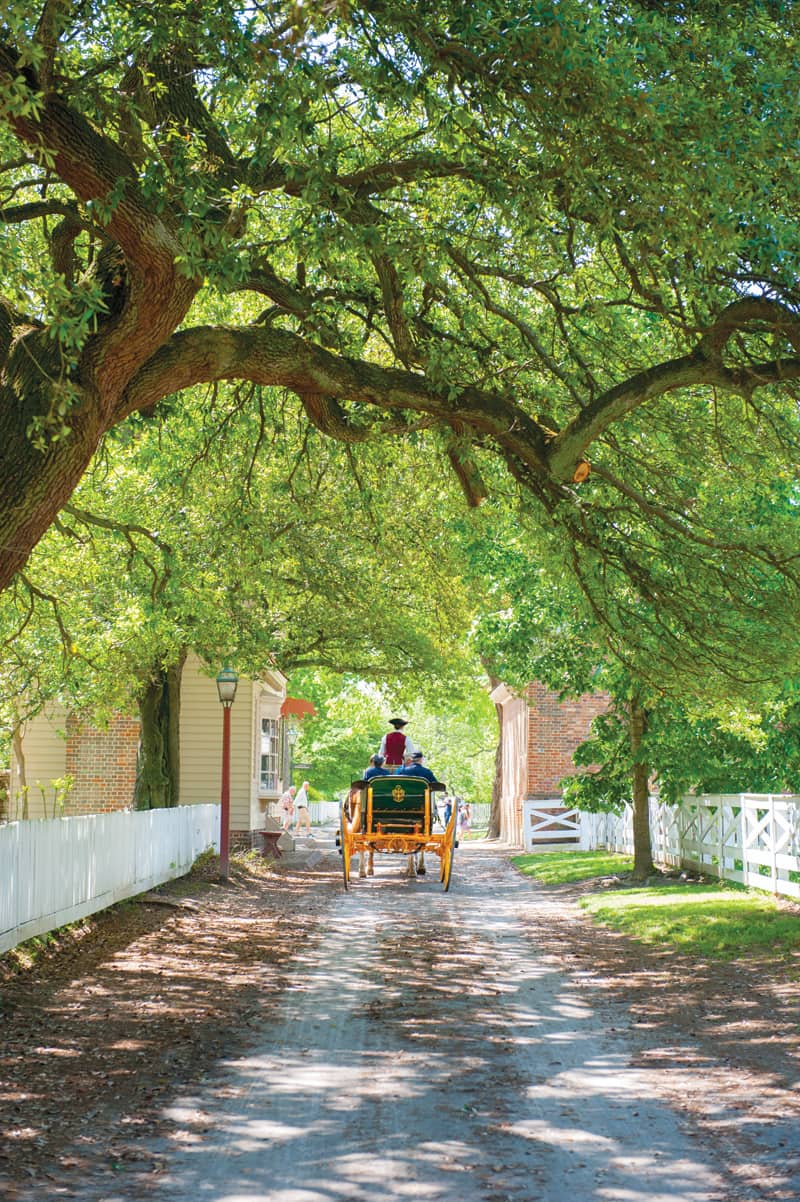 Each year millions of visitors flock to the Williamsburg area to walk through the streets of Colonial Williamsburg, tackle the coasters at Busch Gardens or drop off their college students at the College of William and Mary. But Williamsburg and its historic neighbors, Jamestown and Yorktown, offer much more for visitors to see and do.
MAKING HISTORY RELEVANT
Williamsburg is a city that embraces both the past and the present.
If you've toured Colonial Williamsburg, you're probably familiar with its mainstays from the 1700s – the Governor's Palace, Raleigh Tavern, The Magazine and The Courthouse. But you may not be aware of its current emphasis on "garden-to-guest." That's where the Taste Studio of Colonial Williamsburg comes in.
The contemporary, full-service demonstration kitchen hosted by chefs from Colonial Williamsburg offers a variety of class sessions, everything from how to make truffles from historic chocolate to gluten-free cooking. Sessions are intimate – only about 20 people – and informative.
Before you leave the Historic Triangle area, which includes Colonial Williamsburg, Jamestown and Yorktown, be sure to visit the new American Revolution Museum at Yorktown, a 22-acre museum complex with outdoor living-history areas, a theater, interactive displays and exhibition galleries.
You can also set sail on one of the Alliance Tall Ships Cruises aboard the Yorktown schooners Serenity and Alliance. You'll learn about the past as well as the present as you sail down the York River.
For a really different experience, check out Historic Jamestowne, where you can witness a moment of discovery with the archaeologists on site at this ongoing dig.
FINDING SUSTENANCE
Dining choices in the Williamsburg area are plentiful. Several are located near William & Mary.
For a casual experience, try the Culture Café across from the college for breakfast, lunch or dinner. Popular small-plate dishes include Moroccan meatballs and shrimp tacos. Another locally owned and operated option: The Hound's Tale near Merchants Square and within walking distance of the campus. Cozy and comfortable, the restaurant has a flexible menu that ranges from pumpkin ravioli and fried chickpea cakes to pan-roasted cod and grilled duck breast.
If you're fond of Spanish cuisine, check out La Tienda – The Best of Spain, on Jamestown Road about two miles away. You'll find tapas-style dishes, paella and tasty Sangria.
For a truly Southern experience, stop by Old Chickahominy House, near La Tienda, where you can feast on warm, homemade country ham biscuits and Brunswick stew. Save room for the homemade pies.
Waypoint Seafood & Grill, about four miles south, features fresh Chesapeake ingredients, sourcing from local farms and seafood caught in regional waters.
And, if you want to further indulge your sweet tooth, visit Carrot Tree Kitchens in Williamsburg (about a mile from campus) for a bakery fresh breakfast, lunch or even dinner on one of the nights dinner is served. Carrot cake is the signature dessert but save room for the pies, brownies and lemon bars.
If you're up for discovering the beer and wine scene Williamsburg offers, you can independently follow The Williamsburg Tasting Trail. The trail includes three craft breweries – Alewerks Brewing Company, The Virginia Beer Company and Brass Cannon Brewing; two distilleries – Copper Fox Distillery Williamsburg and Williamsburg Distillery; Silver Hand Meadery; and Virginia's largest winery, The Williamsburg Winery at Wessex Hundred.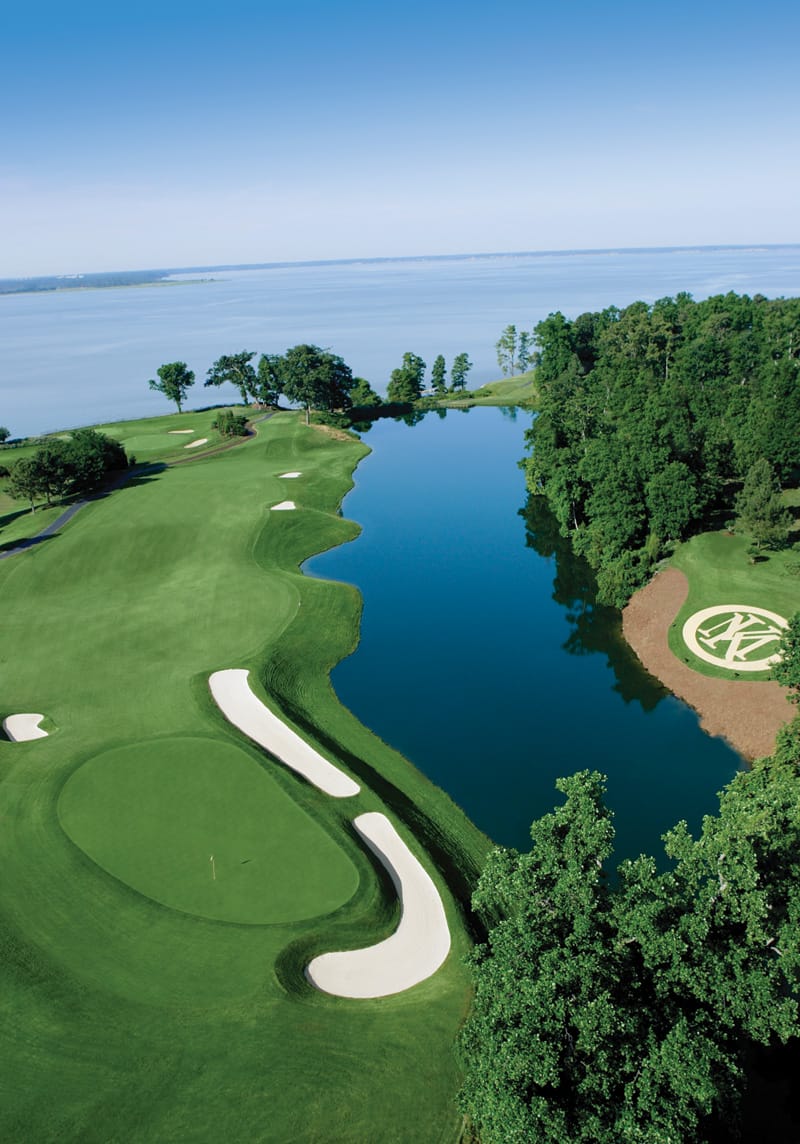 PLAYING A ROUND
One of Virginia's top golf destinations, Williamsburg is home to the Golden Horseshoe Golf Club, where the award-winning Gold course just reopened. The Robert Trent Jones course, considered to be one of America's best public courses, has been freshened up.
Kingsmill Resort is home to two renowned courses: the River Course, designed by Pete Dye and site of the annual LPGA Kingsmill Championship, as well as the Arnold Palmer and Ed Seay-designed Plantation Course.
Ford's Colony Country Club offers the public three Dan Maples-designed courses – Blackheath, Marsh Hawk and Blue Heron.
TIME FOR PAMPERING
Those who would rather relax than swing a golf club should check out the spa scene. The Spa of Colonial Williamsburg features unique offerings that blend ancient rituals with modern technology. Enjoy services such as a 17th-century inspired herbal wrap and hot-stone massage, a 19th-century African traditional bath and strengthening massage and a 21st-century age-defense treatment.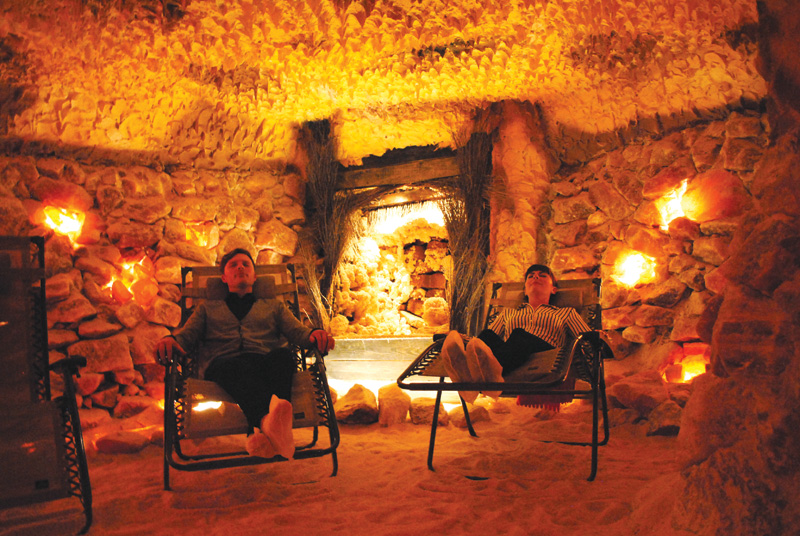 For a very different experience, try the Williamsburg Salt Spa with its 15 tons of Polish and Himalayan salt in the Salt Cave. You can sit in the cave and breathe in the relaxing salt air or float in saltwater tanks. The spa also offers traditional spa experiences such as massages.
The Spa at Kingsmill Resort overlooks the James River and offers over 50 pampering treatments that include a variety of spiritually healing holistic treatments.
MORE THAN A PLACE TO LAY YOUR HEAD
For a parents' getaway after dropping off your college student, post-game or just because, stay overnight at Wedmore Place at Wessex Hundred at the winery, a boutique property with wood-burning fireplaces in each room and European-style continental breakfast and The Williamsburg Winery on-site. Dinner is a real treat at the property's Café Provençal, where Executive Chef Ian Robbins showcases locally sourced fish and vegetables prepared with a French flair. Salads at the restaurant are made from greens out of the restaurant's garden that are picked by the staff daily.
---
Award-winning writer Joan Tupponce writes about a variety of subjects – from business to celebrity profiles – for publications that include O, The Oprah Magazine, AmericanWay, U.S. Airways magazine and AAA World.