A Sport for All, Fun and Easy
| July 13th, 2017
Like bocce ball, but not
---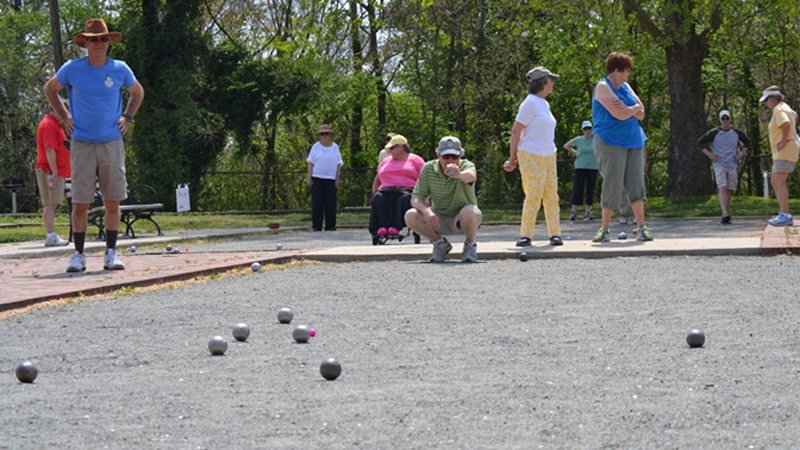 You may be familiar with the games bocce ball and horseshoes, but have you heard of their cousin, pétanque (pronounced pay-tonk)? This game of French origin requires players to toss or roll a metallic baseball-size ball (a boule) as close to a smaller target ball (the cochonnet, also called the "jack" or "little piggy") as possible. The sport is simple and easy enough for all ages to enjoy.
A plus for many is that the game requires little to no strength to play as the boules weigh only about a pound and a half each. Accessibility is even implied in the sport's name, which comes from the French expression pés tancats, meaning, "feet anchored." That's right, your feet remain still the whole time as opposed to in bocce ball, where a running start or a few steps are allowed before rolling the boule.
Though pétanque is more common in Europe and other countries, its popularity in the United States is growing. Thanks to the Richmond-based club Les Boulefrogs, the sport is being played right here in Central Virginia.
Les Boulefrogs president Richard Taranto describes the game as easy to play, competitive, fun and a great way to socialize with others and make new friends. Currently about 20 or so club members consistently play year-round on the pétanque courts at Chimborazo playground in Church Hill on Thursday evenings and Sunday afternoons. Give it a whirl!
Intrigued? Learn more about the sport and club by visiting Boulefrogs.com.