Pocahontas State Park Turns Over a New Leaf
| December 10th, 2018
Enhancements at the Central Virginia state park
---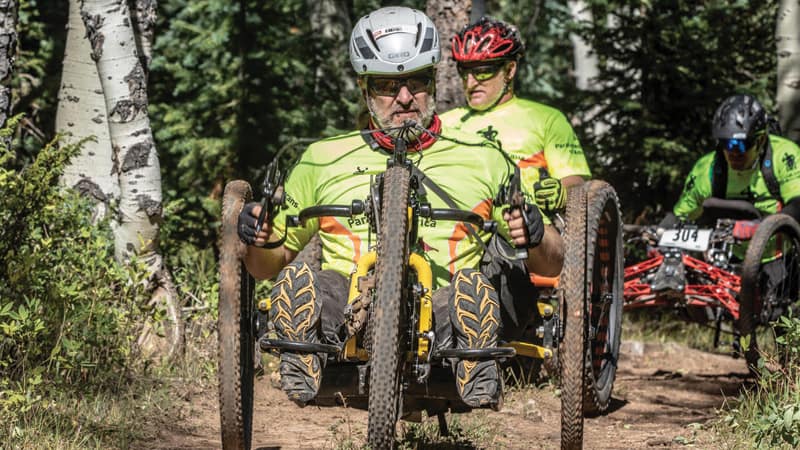 ---
A local favorite for outdoor recreation like camping, hiking, swimming and canoeing, Pocahontas State Park is better than ever, thanks to the support of volunteers and financial grants.
First, Pocahontas has added 22 miles of trails as part of a three-year-long project. Finishing touches on the Swift Creek Trail System were completed in October.
The addition is supported the Richmond Regional Ride Center (RVARideCenter.com), which aims to give access to mountain biking trails. Eight miles of trails are suitable for beginning cyclists. Seven trail miles support handcycle use for public users as well as for the Paralyzed Veterans of America, which holds off-road para-cycling expos at the park and uses the site as a training center.
Besides recreational offerings, Pocahontas State Park hosts a museum with exhibits honoring the Civilian Conservation Corp. The CCC, a public work-relief program from 1933 to 1942, was geared toward the conservation and development of government-owned rural lands. This fall, the park announced workshops and art exhibitions to further celebrate CCC contributions. Appropriately, the museum is located in the Swift Creek Recreational Demonstration Area craft building, originally laid out by CCC employees in the 1930s.
In addition, Preservation Virginia recently granted Pocahontas $2,000 to support improvements on the park's CCC cabins. The funds and nearly 40 volunteers refurbished many buildings constructed during the original wave of CCC work.