Las Vegas Style Along the Potomac
| June 30th, 2017
Luxurious new resort with spectacular views, dining, entertainment and casino
---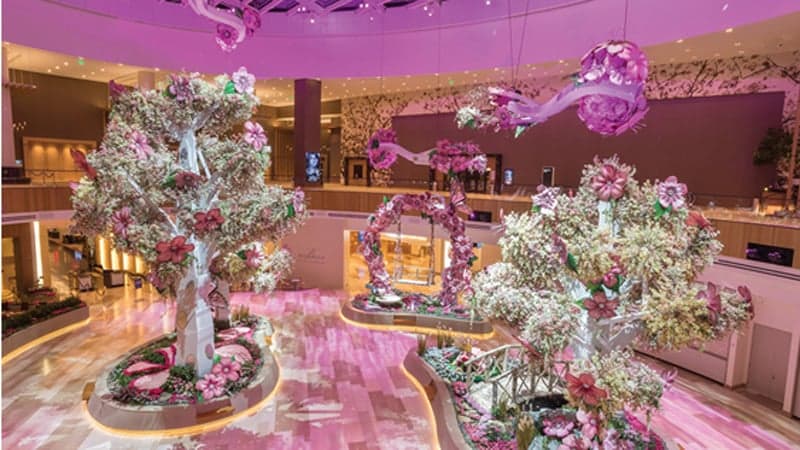 The Potomac River waterfront in Maryland is sporting a gleaming new addition to its skyline – MGM National Harbor. This sleek $1.4 billion Las Vegas-style resort is serious about creating an impression on folks. That's obvious the minute you walk in to the two-story Conservatory, which in April was bursting with a gigantic pastel fairytale-like floral display aptly named "Hope Springs Eternal: A Spring Awakening." The display changes for every season and also in celebration of Lunar New Year.
Rising up 24 stories, the resort has 308 rooms and suites, all boasting floor-to-ceiling windows. "What sets our rooms apart are the views," says Patrick Fisher, executive director of hotel operations. "The rooms don't start until 170 feet up and they go as high as 400 feet. You can see Washington, D.C., and the monuments as well as the Capitol."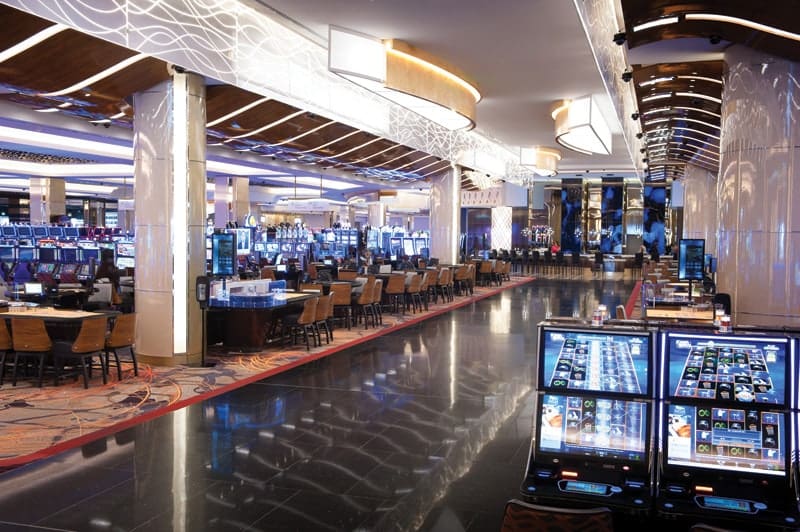 You'll also find a shimmering (think silver columns and curved waterfall chandeliers), 125,000-plus-square-foot casino with more than 3,300 slots mixed in with table games and a 39-table poker room. And even though business has been very brisk, it doesn't feel overwhelming when lots of guests are milling around in the hotel. "We've tried to space it out really well," Fisher says.
Those who would rather kick back and relax than test their luck with the games can check out the 27,000-square-foot sun-filled spa and salon that features a sleek, modern design with minimal decor. The fitness center next door offers a wide range of cardio machines and free weights.
Living up to the reputation of its Las Vegas counterparts, the resort is also home to an entertainment venue – MGM is really an entertainment company at its core – that can seat up to 4,000 people in various configurations, from a concert layout to a boxing match. And even though it's smaller than arena-size venues, it's still pulling in A-list performers like Billy Crystal, Ricky Martin, Lionel Richie and Cher (she'll be at the MGM Aug. 31 through Sept. 10).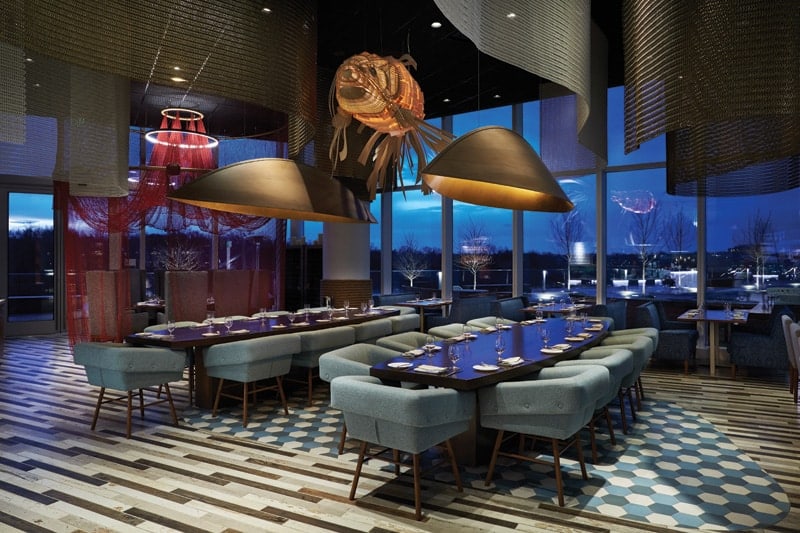 While you might not think of the resort as an art gallery, that's an accurate description. MGM National Harbor's Heritage Collection features 84 pieces of art from local and national artists. The collection includes a number of commissioned pieces by emerging artists in Prince George's County, Maryland, (home to the casino) and the mid-Atlantic region. One piece that's noticeable as soon as you enter the lobby is a massive landscape composition by Maryland sculptor and ceramicist Margaret Boozer of Red Dirt Studio. She created the piece from construction site clay she collected while the hotel was being built.
When you walk into the casino on the west side of the hotel, take a good look at the sculpted iron archway, titled "Portal." It's the first permanent public work of art by legendary singer/songwriter Bob Dylan, who has actually been welding archways for more than 30 years – not something a lot of people know.
Food is another resort highlight. The collection of restaurants includes famous local, national and international chefs such as Marcus by Marcus Samuelsson and Voltaggio Brothers Steak House by Top Chef alums, Bryan and Michael. The steakhouse is the brothers' first venture together and is exclusive to the resort, as is chef José Andrés' two ventures – the small Maryland Fry Bar with catch from the Chesapeake Bay and his larger restaurant, Fish By José Andrés, which also celebrates bounties from the Chesapeake Bay.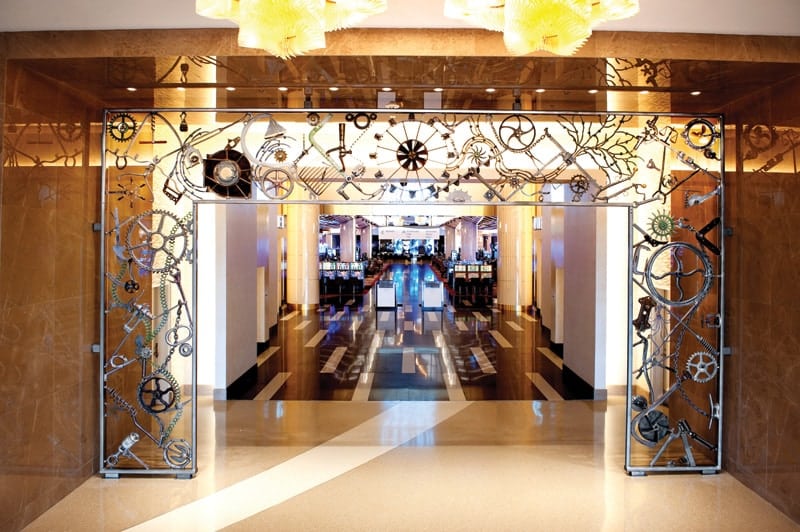 Eateries also include National Market – similar to visiting a food festival, with nine distinct restaurants serving everything from authentic Asian cuisine to comfort food. And if you want something sweet to finish out your meal, stop by Bellagio Pâtisserie, a European-inspired pastry shop with a 26-foot-tall chocolate fountain, one of the world's largest.
For those who like to shop, the resort offers a high-end retail area that includes Emmy Award-winning Sarah Jessica Parker's first standalone boutique, SJP. The boutique features a customized selection of shoes and accessories along with the Sex and the City star's collection of black dresses. And if you're lucky, you might get a glimpse of the celeb because she stops by the boutique frequently. She may even autograph the shoes you purchase.
Sidebar
MGM National Harbor
844-646-6847
MGMNationalHarbor.com
---
Award-winning writer Joan Tupponce writes about a variety of subjects, including travel, for publications that include O, The Oprah Magazine, AmericanWay, U.S. Airways magazine and AAA World.