Preparing Your Home for Severe Weather
| September 30th, 2019
A shelter in the storm
---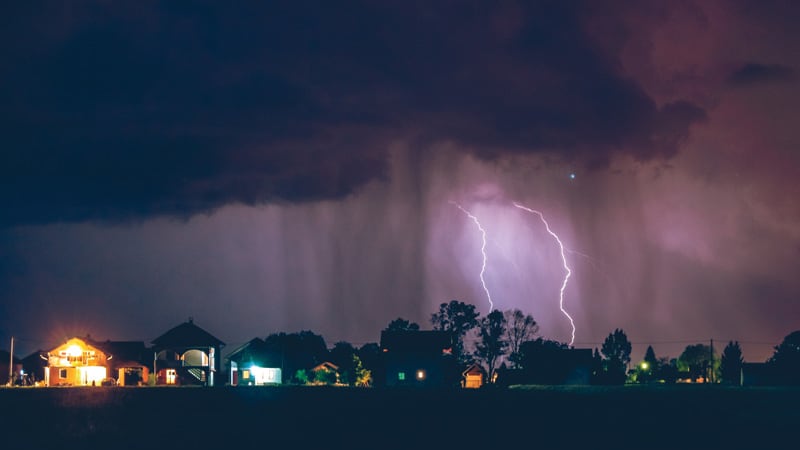 Central Virginia sees its share of severe weather each year. From snowstorms and floods, to tornadoes and damaging straight-line winds, our area experiences many of Mother Nature's disastrous effects. September is peak hurricane season in Virginia, and in the Richmond area our main threats from hurricanes are flooding, downed trees and power lines, and power outages. Here are some ways to protect your property from storm damage.
TAKE PAPER PRECAUTIONS
Review insurance policies and know what's covered – and what's not. Make sure everything is up-to-date and phone numbers are accessible. Inventory and photograph your valuables. Store this information in a safe place, away from your property and/or in the cloud.
Consider purchasing flood insurance. Go to MSC.FEMA.gov to assess your home's flood risk. Keep in mind that some insurance companies have a waiting period of up to 10 days. Visit FloodSmart.gov for more information.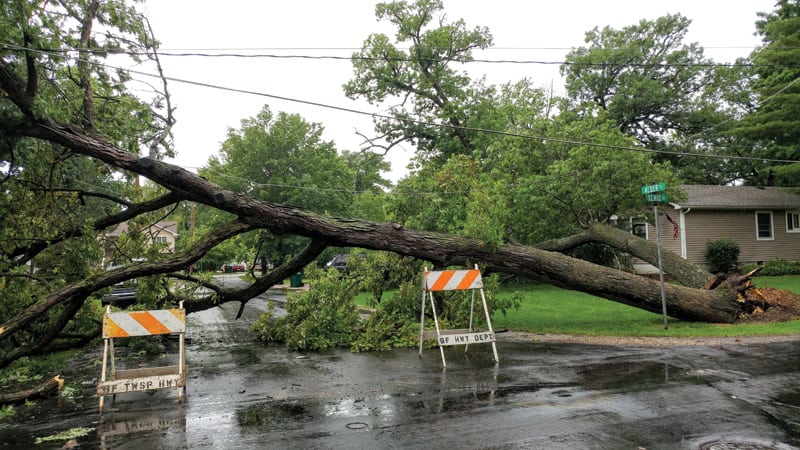 PROTECT YOUR HOME FROM STRONG WINDS
Consider upgrading to impact-resistant windows or permanent storm shutters. Experts do not recommend taping windows, as this could enable larger, more dangerous shards of glass to enter the home.
Survey your property for weakened trees, hanging branches and damaged root systems. Contact a professional tree removal company if you have concerns. Trim branches that are close to power lines or your home.
If applicable, install sewer backflow valves and anchor any fuel tanks.
Secure outdoor items, such as potted plants and lawn furniture. Store or tie down anything that could become a projectile during a strong wind. Even lightweight objects could cause significant property damage and injuries.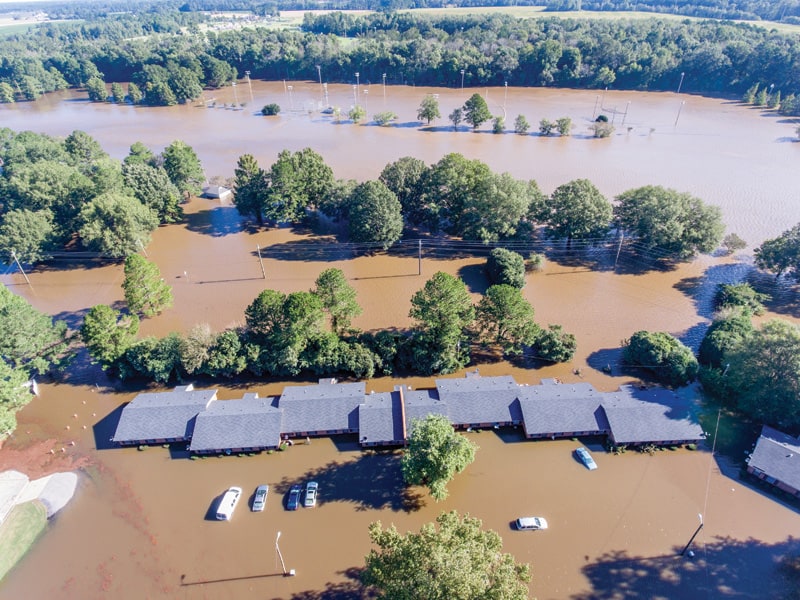 PROTECT AGAINST HEAVY RAINS AND FLOODING
Check your roof ahead of storm season. Look for missing shingles, signs of mold or leaking and clogged or misdirected gutters and downspouts. Contact a roofing professional and schedule regular maintenance to keep minor problems from becoming disasters.
Purchase sandbags to use as barricades if flooding occurs. Quick Dam water-activated bags provide another useful option, as they are lightweight and compact, expanding only when needed.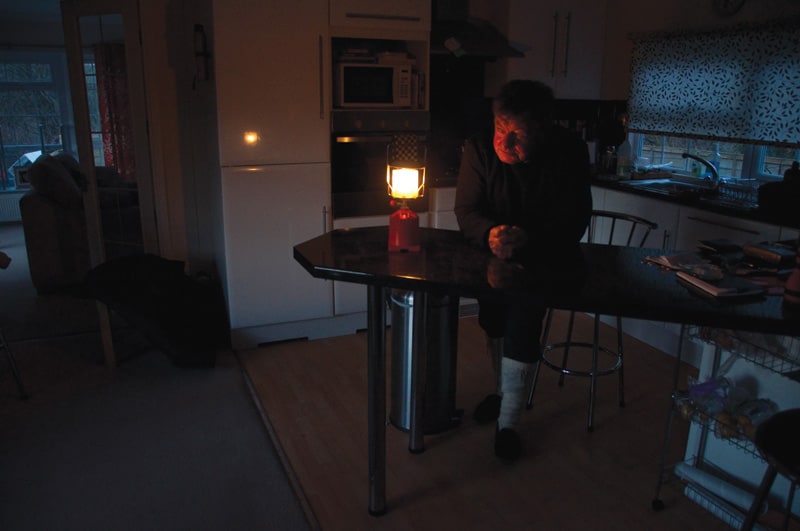 PREPARE FOR POWER LOSS AND DOWNED LINES
Tanya Hale, president and CEO of Hale's Electrical Service, notes the benefits of owning a generator. In addition to the obvious need to keep the refrigerated foods cold, "Generators allow for chilled medications, oxygen and dialysis equipment continuity, safety during dark evenings when maneuvering through the home, security system operation for safety and looting prevention and keeping sump pumps operational to prevent a flooding basement," says Hale. And while generators can be purchased any time of year, it is best to beat the storm season rush, especially since the installation process can take from two to 14 days. By purchasing from a certified dealer, you can ensure safe installation and get service if needed. And always operate generators outdoors – not even in a garage, porch or basement – and away from windows.
Know how to shut off your home's utilities to reduce the risk of a fire, gas leak or flooding from broken pipes.
Enroll in Dominion Energy's text alert system to receive storm updates. Report outages at DominionEnergy.com (assuming you have a smartphone) and bookmark Dominion Energy's outage map to stay updated on restoration efforts. Audrey Cannon, communications specialist with Dominion Energy, emphasizes the importance of calling right away if you notice a downed power line. "If residents see a downed wire, we ask that they stay 30 feet away and ensure their children, neighbors and pets also stay back," says Cannon. "Assume the lines are energized and dangerous, and call Dominion Energy immediately at 1-866-DOM-HELP."
OTHER PRECAUTIONS
Regardless of the weather event, there are a few things that are helpful to do in advance of any storm, such as fully charging cell phones and other devices and planning communication strategies with family. Also, experts agree that emergency storm kits are a necessity. For a list of recommended supplies, visit Ready.gov/build-a-kit.
Fall is a great time to make emergency preparations and shop around for generators and other supplies. Don't wait until severe weather alerts are issued to begin protecting your home and yourself.
---
Melissa Face lives in Prince George County with her husband and two young children. Her essays and articles have appeared in local and national publications, and her debut essay collection is forthcoming in late 2019. MelissaFace.com.