Who Needs a Car, Anyway?
| April 25th, 2018
Getting around Richmond is easier than you may think
---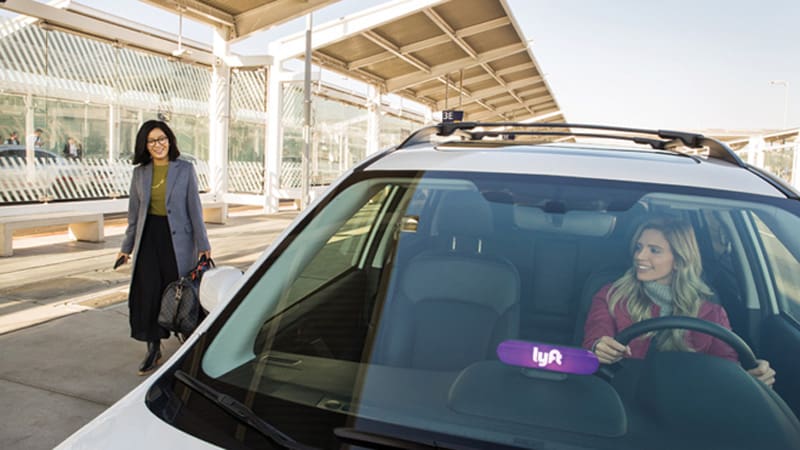 "If loving you is wrong, I don't wanna be right." My Uber driver wasn't making a move on me; he was singing the R&B classic in his gorgeous bass voice as we rolled down Powhite Parkway. I've learned where to get the best Greek food in Richmond from a Lyft driver and a quicker route home from an Uber one. No wonder they say travel broadens the mind.
These ride-share services are convenient if you'd rather not drive your own car (at night, for example) or if you need assistance, but they're not the only game in town. Richmond offers a number of ways to get where you want to go safely, on time, at reasonable cost and with trained help if you have mobility issues. Before you know it, you may have to make up excuses to stay home and binge-watch Netflix.
THE NEW WAVE OF TAXI-TYPE SERVICE
I've had many positive experiences with Uber and Lyft over the past year. The drivers usually arrive within 10 minutes, the cars are clean and the drivers have been friendly and helpful.
To use Lyft or Uber, download the app on your smartphone and create an account, entering a credit card to pay for your trips. Uber and Lyft websites also explain how to use their apps. For these services, fares are typically cheaper than taxis, and you have the advantage of watching the app map to see your driver's location. (Higher "surge pricing" during busy times, like rush hour and special events, is clearly noted on the apps.) Drivers do not accept cash tips, but you can add them on the app or via the post-ride email.
The UZURV service supplements other transportation services, including Uber and Lyft. Also app-based, UZURV enables users to request specific drivers, reserve pickup times, schedule rides for someone else or make other customized requests. Fares are based on the cost of the ride as charged by Uber or Lyft plus a service fee.
IMPROVEMENTS TO RICHMOND'S BUS OPTIONS
"Independence and mobility are so important to the quality of life," says Carrie Rose Pace of GRTC. "Our goal is to be able to provide a variety of solutions to the community."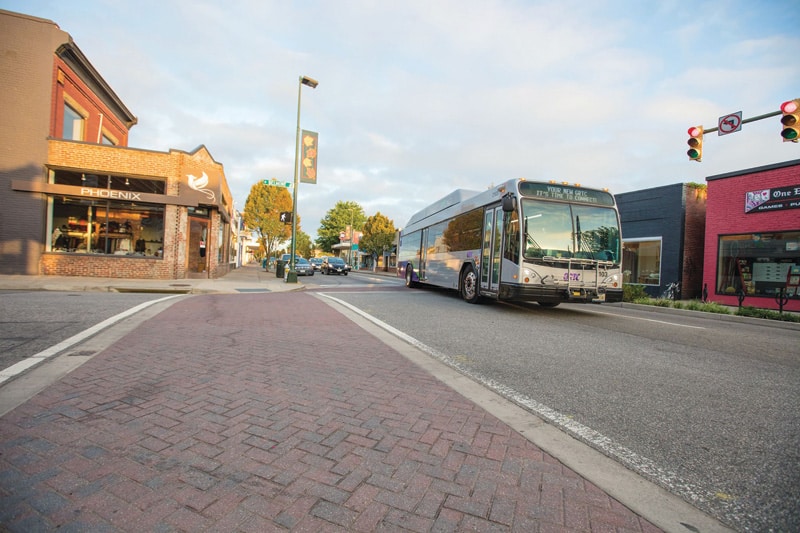 One solution under construction along Broad Street, PULSE Bus Rapid Transit (BRT), will provide quick and accessible service along a 7.6-mile route from Rocketts Landing to Willow Lawn, and eventually to Short Pump.
GRTC and the City of Richmond have teamed up to improve the overall transit system. Other upcoming improvements include new routes, more direct routes and easier connections. Renamed bus routes will be clearer about their destinations, and easier-to-read bus stop signs will list new schedules and stops. "Outreach ambassadors" and "travel buddies" will be available to help riders learn the new routes.
EXTRA HELP GETTING AROUND
Many local services cater to seniors or those with accessibility issues.
Senior Connections, the Capital Area Agency on Aging, has a guide on its website to transportation options for people over 65. Some, like Chesterfield Access, are for low-income riders as well as people over 60, regardless of income, and for the disabled of any age. Others, like Angel Ride, serve seniors only, and the drivers can provide assistance with mobility issues and chores like shopping.
For people of any age who need help when traveling, GRTC offers CARE and CARE Plus, both for riders who meet the eligibility requirements of the Americans with Disabilities Rights Act. VanGo contracts with GRTC to provide some CARE rides, but anyone with mobility issues or who just needs to make a trip can use VanGo and pay on their own.
With standard CARE transportation, you might share the ride with others. With GRTC's new CARE On-Demand, riders can book a nonstop trip just for themselves. Much of the cost of all types of CARE services is covered by CARE and GRTC, and there is no expectation that you will tip a driver.
UZURV also provides services tailored for all adults with mobility challenges. "So many people over 65 are prisoners in their own homes," company CEO John Donlon notes. "UZURV allows them to live a normal life." The ride-share service has partnered with GRTC CARE for local lifts, with the American Cancer Society to provide rides for patients to treatments, and for nonemergency, medically necessary transportation (NEMT) to and from Medicaid-covered services. Services can also be accessed on the app or by phone, at 804-499-3400.
Another provider, Alliance Specialty Transport, is not CARE-affiliated but offers 24-hour-a-day service for the disabled of any age. RoundTrip works with patients, caregivers and healthcare providers for transportation to and from medical appointments.
Being out and about shouldn't take up your whole day and all of your energy. Richmonders have a range of options that offer assistance and flexibility. Who knows? You may even find yourself binge-watching Netflix at a friend's house.
DRIVE DEEPER
Services in the Richmond area
---
Elizabeth A. Sheehan is a cultural anthropologist who writes about memory, place and history. easheehan1904@gmail.com