Southern Charm, Big City Sights
| August 14th, 2018
Discover a diversity of cerebral and culinary delights in Raleigh, N.C.
---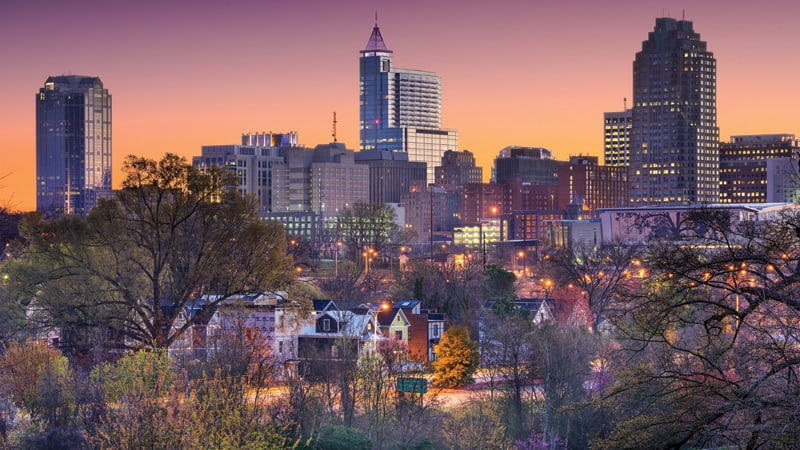 Don't let the skyscrapers fool you. Though it has burgeoned into a bustling city, part of the Research Triangle with Durham and Chapel Hill, Raleigh still wields the charm of a hospitable Southern town. Like a Southerner who moved to Manhattan but still bakes homemade apple pies or lets out the occasional "y'all," Raleigh's down-to-earth roots are constantly shining through its big-city façade.
It's easy to get lost in all that these charming streets have to offer. See the history of North Carolina's capital city reflected in its historic buildings and sidewalks, then explore it more deeply through its museums. Indulge in Raleigh's diverse cuisine and enticing sweets scene. See what the craft beverage selection looks like 2½ hours south of Richmond.
The hard part? Finding enough time for it all.
WANDERING INTO THE MUSEUM OASIS
Though Raleigh stretches for miles in all directions, its downtown streets are easy to navigate, and tourist destinations are close together. Driving is almost unnecessary during a visit and could in fact easily inhibit you from enjoying the perks and surprises of pedestrianism, like stumbling into a pop-up farmers market (that actually happened to me) or getting high-fived by a stranger (that actually happened to me).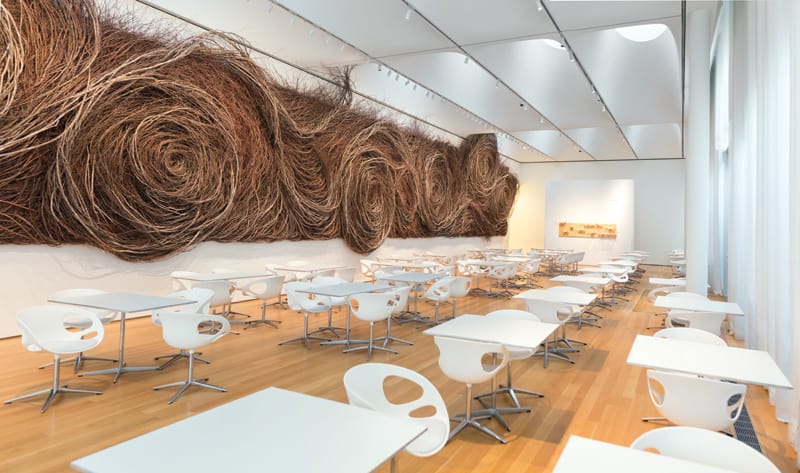 Continuing this trend of convenience is the small cluster of museums in the heart of downtown. The North Carolina Museum of History gives visitors a hands-on look at the progression and evolution of our Southern sister state, from the American Indians to the Colonial era to the Civil and World wars. Dig deeper into this history with stories, artifacts and more Confederate flags on display than on Interstate 95.
And what's better than one museum in one? Two museums in one, of course. Wander upstairs to the Sports Hall of Fame to see North Carolinian athletes and their stories and accomplishments and legendary sports memorabilia.
Across the street, located a convenient 25 steps away, you'll find the North Carolina Museum of Natural Science with interactive exhibits on the local ecosystem, mammals, insects, DNA and, yes – dinosaurs.
Six miles outside of the Museum Oasis, as I've decided to call it, lies the award-winning North Carolina Art Museum. This museum contains meticulously chosen collections from the Renaissance era to modern art, all clustered together and drifting seamlessly into each accompanying exhibit in an unstructured, open-ended flow.
And like any creative genius, the art cannot be confined by four walls and a ceiling. It spills out into the museum's 164-acre property, complete with walking trails, playgrounds and quirky sculptures. Many exhibits are free (okay, donation based), with one or two additional rotating paid exhibits (that are always worth the cost). It seems a little too gentle to refer to this structure as a "museum"; it really should be called the North Carolina Art "Experience." Or just the "Wow."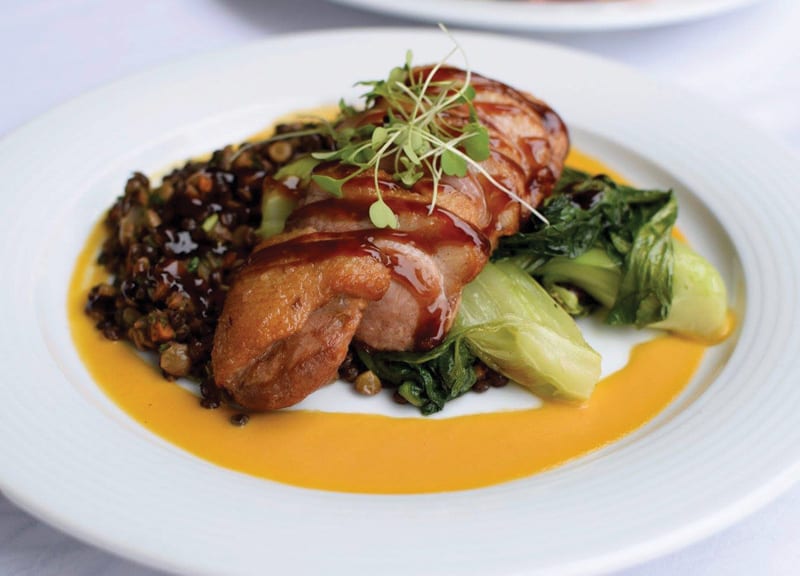 SOUTHERN HOSPITALITY MEANS YOU'LL NEVER LEAVE HUNGRY
As you continue to stroll the streets of Raleigh, past ice cream stands and people doing yoga in the park, pop into one of the city's longest-running restaurants. Irregardless Café is more than just a dining spot that will make any English major laugh and cringe at the same time. The first vegetarian restaurant in Raleigh, Irregardless now provides a menu to satiate plant- and meat-lovers alike against the ambience of nightly live music and the pleasant chatter of fellow satiated customers.
Then explore Raleigh's health streak at spots like Raleigh Raw or Happy + Hale, two juice-bar, salad and poké-bowl cafés. Get your dose of culture at Laotian restaurant Bida Manda (one of about 20 Laotian restaurants in the country – think of it like if Vietnamese and Thai cuisine had a baby). Get your Lebanese fix at Sitti. Or enjoy the flavors of India at Garland.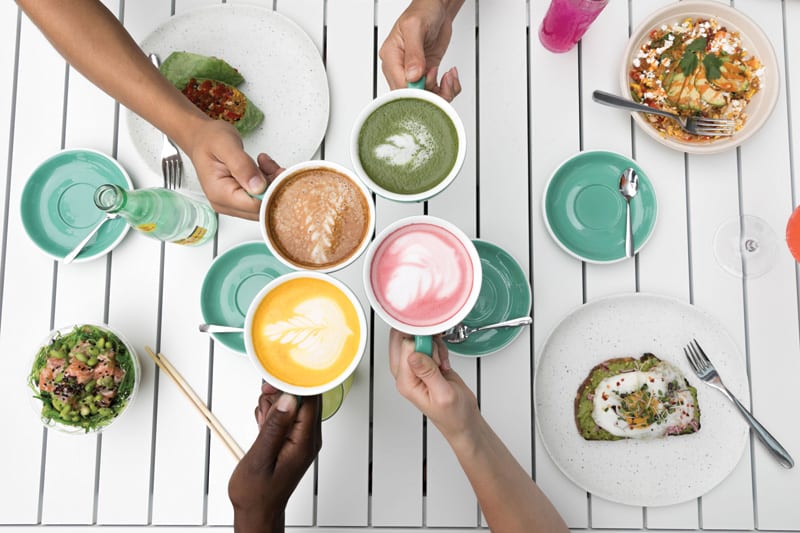 Organic juices and ethnic cuisine aside, Raleigh proudly lets Southern roots shine at Beasley's, with arguably the best fried chicken this side of the Mason-Dixon line (that sentence should be read with a Southern drawl). And hey, any barbecue lovers in the house? Might I – and the rest of North Carolina – recommend The Pit?
CHEERS, Y'ALL
Anytime a local found out I was from out of town, I could barely finish my sentence before they asked if I was going to Brewery Bhavana. "They brew their own beer!" "Try their cocktails!" "Their dim sum is to die for!" This brewpub pours a carefully selected array of beers, wines and cocktails to pair with its Asian fare and shares a space with its own boutique bookstore and flower shop. I'll admit: their recommendation did not disappoint.
Besides Brewery Bhavana, as in Richmond, Raleigh's brewery scene has burgeoned over the past few years. Favorites include Trophy Brewing (with multiple locations, including one with pizza), Crank Arm Brewing (a bike-themed brewery) and Lonerider Brewing Company (it's kinda like a saloon).
Or for the ultimate beer experience, stumble over to Raleigh Beer Garden. Humbly touting 366 taps, this brewpub boasts the largest beer selection in the world. And with the bar broken up into different sections and rooms (including North Carolina beers for local beer lovers, a cocktail bar for cocktail lovers and a bar with a tree growing through it for nature lovers), it's more enjoyable than overwhelming.
SUGAR AND SPICE AND EVERYTHING NICE
Like any good Southerner, Raleigh has a vehement sweet tooth that can be satiated only by fine desserts – and fine desserts you shall find.
No trip to Raleigh would be complete without following your nose to the Videri Chocolate Factory. Take a self-guided tour of the factory's inner workings, sip a dark chocolate mocha at their coffee bar and watch the chocolatiers do their chocolatier thing.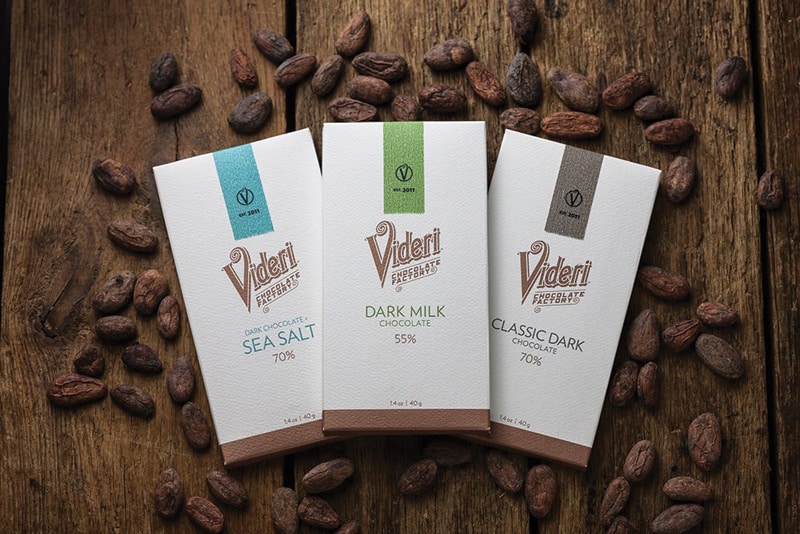 Then sneak over to lucettegrace, complete with flaky croissants, handmade pastries and an array of colorful macarons. And make sure to meander over to the Bittersweet cocktail, dessert and coffee lounge at least once for a morning cappuccino, a midday crème brûlée or an artisanal cocktail nightcap.
And as you stroll through the streets of the city after dark, make sure to look up at the sky. Because yes, even through the glow of skyscrapers and high-rises, this city still has stars.