It'll Be a Breeze
| November 3rd, 2017
It helps not to know what you don't know
---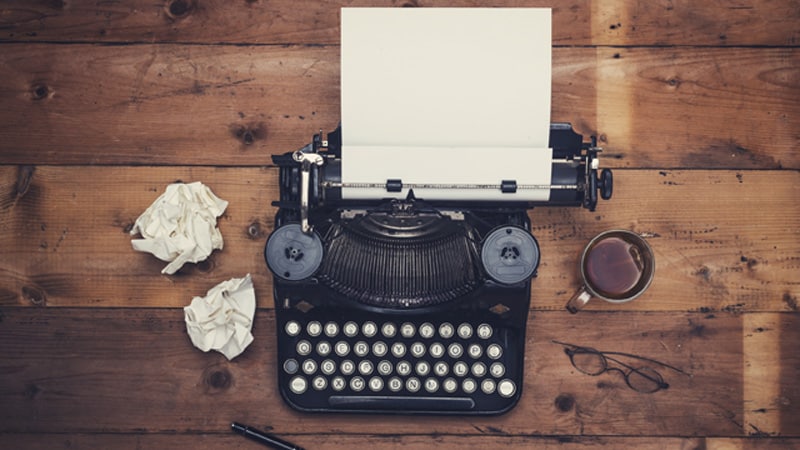 I should have told you.
But then I didn't know.
Since I left as BOOMER's editor 18 months ago, I've continued writing this column, restyling it as "Second Acts." Each one has focused on someone who's put a primary career behind him or her and moved on to something even more satisfying.
These people are inspiring examples. Free to do what they want, they move effortlessly into this new stage.
So it's a breeze, right? Everybody should do this. Just chuck the old thing – and write the Great American Novel. Cure cancer. Negotiate world peace.
Here's what I should have mentioned: The people I wrote about … I wrote about for a reason.
They were successful.
I wasn't seeking people who bombed. I wasn't looking for those who retired and found they weren't suited for anything else. I wasn't looking for the dude who decided he liked hanging out in his bathrobe all day.
Now that I've seen it from the inside, it turns out it takes a little adjustment. Maybe I should have listened to the people I was writing about. Some talked about time management. Some talked about learning something new, even going to school. Some talked about needing to adjust.
Oh, NOW I tell me.
RAY, MEET REALITY
By some measures, I've had a productive year. I republished a book on the Outer Banks, Ellen Fulcher Cloud's Portsmouth, and began editing Doctor's Creek Journal about Portsmouth Island. October will be an exceptionally busy month: An expanded 10th anniversary edition of my Wrightsville Beach is being published. I'm publishing a wonderful collection of columns and commentaries by Randy and Barbara Fitzgerald, Flights of Fancy: Stories, Conversations and Life Travels with a Bemused Columnist and His Whimsical Wife. And John Witt's sublime audio version of my Hatteras Island, is coming out, too.
In December, a paperback book of my Ocracoke is being published. An e-book of Ocracoke will follow next year. So, too, will several other books I'm publishing. And I'm hopeful that my own next book won't be too far behind.
Seems like a breeze, doesn't it?
Here's what you haven't seen.
You haven't seen my two-steps-forward-one-step-back attempts to learn InDesign, software I saw designers at BOOMER and sister magazines use so brilliantly – and effortlessly.
You haven't seen the scurrying around after Ellen Cloud died in December while assisting in the republication of her book.
You haven't seen the delays caused either by Randy Fitzgerald's own serious illness or, even after he and Barbara submitted a brilliant manuscript, by trying to bring on an artist for last-minute illustrations.
You haven't seen the back and forth with the Hatteras audiobook, when poor John had to re-record otherwise perfect passages or chapters when I found colloquial mispronunciations.
You haven't seen how many times I was sure I'd finally get to my own writing only to see something else come up.
THE STUPIDER I WAS, THE BETTER
In other words, it's a good thing I didn't know what I didn't know.
Don't misunderstand. It's been worth it. The results have been gratifying. But let me warn you: Nothing is quite as you think it will be when you switch to your "Second Act."
Oh, and now something else has come up. We're publishing another Ellen Cloud book next spring. That's exciting. But the family says it doesn't have her manuscript file or any of the photographs, either.
We can get the book retyped. We'll have to find the old photos. How, I don't know …
But I'm sure it will be a breeze.
---
Ray McAllister, former Richmond Times-Dispatch columnist and former BOOMER editor, is the author of six books. An expanded 10th anniversary edition of Wrightsville Beach: The Luminous Island, a paperback edition of Ocracoke: The Pearl of the Outer Banks and an audiobook of Hatteras Island: Keeper of the Outer Banks are due out this year. He is also publishing this fall's Flights of Fancy: Stories, Conversations and Life Travels with a Bemused Columnist and His Whimsical Wife, by Randy and Barbara Fitzgerald. For more: RayMcAllister.com.