Reader Feedback for Kim Lankford of Kiplinger's
July 14th, 2017
---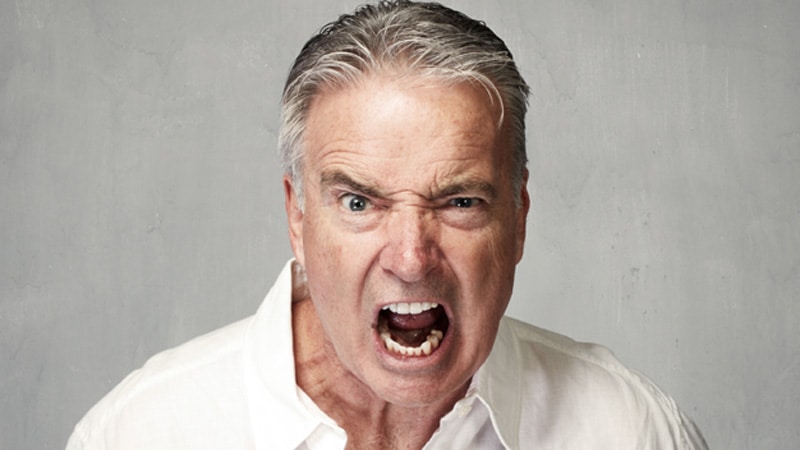 Dennis Byron on Kimberly Langford's Financial Article:
If you are going to run a web site called "Boomer," you better find someone with better knowledge of Medicare than Kimberly Langford. There are a more than a half dozen errors and misleading statements in the article about Medicare.
Errors:
"Or you can sign up for a private Medicare Advantage plan, which provides both medical and drug coverage." Public Part C of Medicare provides health plans of which Medicare Advantage is one type. They are not private. They are public. That is what the Part with an upper case P in Part C means. Part C of Medicare is just as public as Parts A, B, and C. When you are asked by the United States Census Bureau what kind of insurance do you have, if you answer Medicare Advantage, they check off "public."
"Medigap policies … come in 10 standardized versions (A through D; F; G; and K through N)." This is not true in all states and not all 10 are available in all states.
"Part D prescription-drug plans are sold by private insurers and have average premiums of $34 per month." Kimberly Langford has some kind of fixation with the term "private insurers." It can mean various things to various people but I cannot think of any insurance company that is not private in the sense that it is legally a corporate entity and is not part of a government. (It is unlikely that the writer means "private" in the sense that it is not traded on a stock exchange.) So all insurance companies involved in Medicare are private, so why keep using that adjective? But all four parts of public Medicare – as well as private Medigap insurance and group retirement insurance (not mentioned in the article although that is the most popular way to supplement Medicare) are run by insurers under contract to the U.S. government. The use of the term "private" in discussing Medicare is meaningless and is a political slur by Democrats used the same way "voucher" is used in discussing Medicare. It has no meaning to a senior and causes considerable confusion among seniors (which is the Democrats' intention).
"Insurers cannot reject you or charge more because of pre-existing conditions if you buy a Medigap policy within six months of signing up for Medicare Part B. But after that, your health can affect your costs and coverage options. If you're still healthy, you may qualify for a better deal with another insurer." There are very few states where this sentence would be completely true. Some parts of the sentence are true in some states but the sentence is totally untrue in others. Clarifications (a bigger problem than the four errors, which are just basically political propaganda) are the misleading statements in the article that are intended to confuse seniors.
"One of the challenges of signing up for Medicare at age 65 is to choose supplemental insurance to fill Medicare's coverage gaps." As mentioned above, the article leaves out the most popular form of supplementing Medicare, group retirement insurance, although public Part C health plans are rapidly overtaking group retirement plans in popularity. In fact many companies are dropping their own plans for their retirees and moving retirees to public Part C plans, including Medicare Advantage plans. In fact, private Medigap insurance is the least popular widely available way to supplement Medicare in many places, after group retirement, Part C, and Medicaid.
"Why do I need Medigap insurance?" You really need to explain how bad Original Democratic Party Medicare is to even broach this question. Original Democratic Party Medicare is so bad that over 95% of the people on Medicare, forced to use it by U.S. tax law, choose one of the four options mentioned in point 5 or use the VA or keep actually or nominally working so as to say on employer sponsored insurance even though they are on Medicare because the accept Social Secrity. Ask yourself, how bad must insurance be if 95% of the people on it have to get additional insurance. And most people on private Medigap insurance also get a separate Part D drug plan and many also get separate dental and vision insurance.
" Most people buy a Medicare supplement (Medigap) policy to pay deductibles and co-payments, plus Part D prescription-drug coverage, because Medicare generally doesn't cover drugs. Or you can sign up for a private Medicare Advantage plan, which provides both medical and drug coverage." In addition to the error about the word "private" mentioned in point 1, this sentence sets up a false comparative. A public Part C health plan such as Medicare Advantage is not a one-for-one comparative to the combination of Medigap and Part D.  Most important a public Part C health plan includes an annual limit on how much a beneficiary can spend out of pocket on medical services. A person has to buy a special expensive Medigap policy not available in all states to get that pretty basic protection. Most public Part C health plans include an annual physical exam. There is no additional policy that a person with a private Medigap policy can buy to get an annual physical exam no matter how good or expensive their Medigap is. There are many other things such as hearing, vision and dental services often included in public Part C health plans that are not included in Medigap. As further clarification, Original Democratic Party Medicare does not cover annual physical exams and that means Medigap will not. That is another key part of how Medigap works that is never addressed by Kimberly Langford. Medigap only relates to medical services covered by Original Democratic Party Medicare under the terms of Medicare's coverage; many services are not covered at all or there are also hundreds of strange restrictive rules related to services that are covered. These restrictive rules do not apply to public Part C health plans.
"For an analysis of the best values based on typical costs for people in good, fair and poor health, go to www.medicarenewswatch.com." This same information is available on medicare.gov instead of the for-profit service that Langford is promoting. To be clear, the advantages of public Part C health plans as compared to private Medigap plans are not right for everyone. Mostly that is because only about 33% of doctors accept public Part C. Another reason is that most Part C plans are HMOs or PPOs and therefore are geographically restricted (in addition to being restricted by doctors). This is of course is the way HMOs and PPOs work and has nothing to do with Medicare.
Kimberly Langford:
Dear Mr. Byron,
I've been writing about Medicare for 20 years, and love helping readers with their Medicare questions. With so many people turning 65 every day, I hear from dozens of readers every month who are searching for more information about how Medicare works, when to sign up, and how to get the most out of the program. I'm happy that I've been able to translate this complex program into understandable information and provide them with answers. I wanted to let you know that I stand by all of the information in the article, and take issue with your comments that I have made errors or misleading statements that are intended to confuse readers.
You seem to have political issues with how the Medicare program is run, and were particularly disturbed by my explanation that Medicare Advantage, Part D and medigap policies are sold by private insurers. But they actually are sold by private insurers. These plans must follow basic rules set by the government, and the Medicare Advantage and Part D plans receive money from the Medicare program, but the specific provider networks, drug formularies, premiums and out-of-pocket expenses for Medicare Advantage and Part D plans vary by company. Medigap plans must follow the government guidelines for each of the 10 letter plans, but they are run by private insurers, which set the premiums and sell the policies. I believe it is important to let readers know that, unlike with traditional Medicare Part A and Part B, they do purchase and deal with private insurers with these policies, and some of the coverage details and prices can vary by company.
Some of the other points you mention — such as more information about the types of medigap plans and the pre-existing condition rules and special exceptions — I have written about in much more detail in other articles. I am particularly confused by your last point, about finding Medicare Advantage information at Medicare.gov rather than the analysis at MedicareNewsWatch.com. I recommended that readers use the Medicare.gov Plan Finder tool (www.medicare.gov/find-a-plan) to shop for plans in the sentence immediately before that, then do refer them to MedicareNewsWatch.com, which analyzes plans based on typical costs for good, fair and poor health and provides an extra level of information.
I hope you will let me know if there's anything else we can do to help or any information we can provide for you.
Sincerely,
Kim Lankford, Kiplinger's