Reflections on Women I've Known, by David L. Robbins
July 16th, 2019
Providing lessons and offering hope
---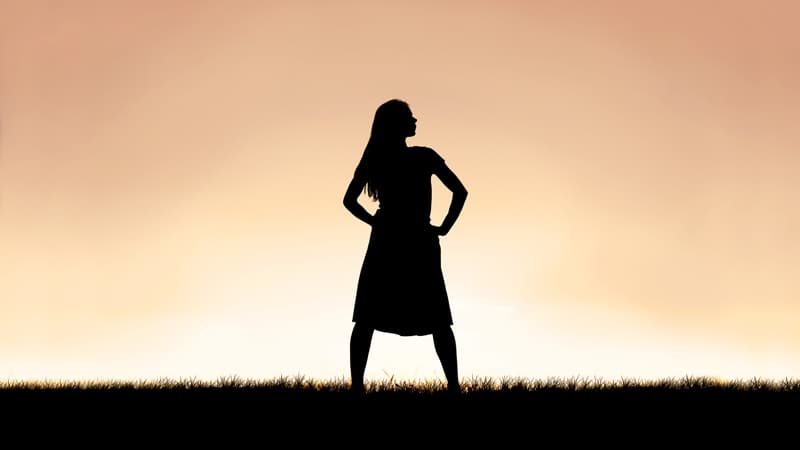 When you read this, it'll be July in Richmond. The air will be so thick that when you move you can hear it slam shut behind you.
When I write this, it's Mother's Day. A cool, tufted evening after a rain.
My regular readers will know I recall my mother as pathologically friendly, without prejudice, incapable of discernment. It mattered not who you were, Carol would play the goofball, the ersatz therapist, the friendly stranger, the loco parentis. She was the worst person to meet on a plane if you wanted to nap or if you were famous, because she didn't care, or if you wanted to be sad, because she despised all sadness.
Carol married young and for most of her adult life she had nothing of her own. All she could claim was what she could make out of thin air: a laugh, a bit of art, a tale, a kindness, a private tear. My mother had only a passing relationship with the truth. She spun benign lies that made the subject look better. In her make-believe, we all met our potential instead of lying in its ruin. Carol loved and forgave people. In return, folks thought she was fabulous, a nut and strong.
I pause on Mother's Day not only to give praise to my old mom, but to consider, too, the strong women in my life today. Each in her way is formidable.
SM just turned 84. Born in China, she remembers escaping the Japanese invasion of Manchuria in the 1930s. Her parents died before she turned 6. SM is a renowned Chinese chef and rare-book binder. I have won her loyalty and a place at her table. She feeds me and counsels me against fools. When I fail to take her advice, I become the fool. In those daunting minutes, I experience the depth of her hard-won wisdom and the steel of her glare.
M was recruited into the CIA at age 23. In her class of 30 entrants, only she lacked a graduate degree. Over the past dozen years, M has been promoted past all of them, has briefed presidents and Congress, and has become fluent in Arabic. She is an athlete, the mother of a precocious little boy, the wife of a rising star in the State Department. Once, in a dead-end argument with a quibbling friend, I told M I wanted the estrangement to end but didn't know how to do it. I asked how world leaders negotiate. She said to offer more than you'll give, ask less than you'll accept. Then you'll start talking. It worked. I pass this on to you.
L reminds me most of Carol. She tries harder for others than she does for herself. Her life is nonprofit work, always for the less favored among us. She embraces struggle, her own and others', with an Appalachian-bred toughness. She is the sister I did not have, the revisiting of my mother's wit, egalitarianism and fruitcake nutty approach to living.
E is one of my former students. They identify as non-binary. On the first day of class, when I made the error of calling them "she," E corrected me gently but promptly before the whole class. Afterward, I told them I admired that, and to keep doing it in front of everyone until I learned. E is brave, new and my mentor.
No one has taught me more than R. A brainiac, lawyer, veteran of two combat tours, she has two perfect children, a med school husband and Army jump wings. R is my first editor, and I can sneak nothing past her on or off the page. She's put a stop to my old Southern habit of calling women "Dear," not by insisting but by being so remarkably commanding an individual that the word curdled in my mouth. For all the hands that tug at her, she generates a patience I could never muster, an iron will.
These incredible women, E, and others I lacked the space to describe, give me confidence that one day we'll figure out how to live with mutual respect for every gender, race and creed. They've taught me to measure progress not by where we are but where we're headed, because as women, they've had to do this for a thousand years.
One beautiful day, we'll wind up like my mom. We just won't care whom we're talking to. And amen.
---
Best-selling author David L. Robbins is founder of the James River Writers, co-founder of The Podium Foundation and creator of the Mighty Pen Project veterans' writing program.