Retirement: Preserving Family History
| September 26th, 2018
What to do with inherited nostalgia
---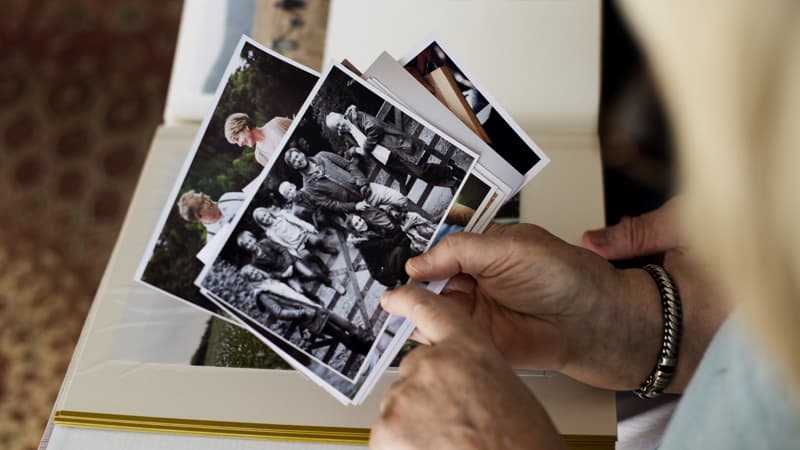 Retired lawyer Gene Watson, 84, of Mesa, Ariz., never got around to writing his autobiography, as his three daughters often requested. So five years ago, his daughters hired a videographer to interview Watson. The finished product was a 90-minute documentary.
"It was a gift to me but also a gift to the entire family," says Watson.
Like Watson, many people are interested in passing down a legacy of memories to younger generations. Those memories, whether they are preserved as old photos, letters, home movies or grandpa's army medals, are often irreplaceable. Yet many families fail to take the necessary steps to prevent these precious memories and mementos from disappearing.
These tips will help you preserve your family's history:
Photographs
Curating family photos from the thousands that are often unsorted in shoeboxes can be overwhelming. Now there are personal photo organizers to help with this time-consuming task. Organizers typically charge an hourly fee of $50 to $125. They work with clients to determine which photos tell a family story and should be preserved and which can be discarded.
Once the photos are organized and scanned, store them on a flash drive, on your computer and in the cloud, and share them with other family members. Or make a digital photo book for yourself and other relatives. Scanning doesn't have to be expensive: Google PhotoScan is free and works on a smartphone.
Home Movies
Many families have saved home movies on old film or videotape. "You have to be careful. If you project them on the old projector, you can break the film because it shrinks over time," says Maureen Taylor, a photo researcher in Providence, R.I. The best strategy is to transfer the movies from outdated formats, such as regular or super 8mm film and VHS, into a digital format such as DVDs or MP4 files.
Professional Videos
Some families hire a professional to make a personal documentary. Steve Pender, president of Family Legacy Video, in Tucson, Ariz., has been in business since 2003. For a fee of $7,500 to $40,000, Pender and his staff collect photos, keepsakes and home movies, and interview family members. Then Pender and his camera crew visit the subject at home for a day or more of interviews. In the finished film, the team also edits in newsreels, footage of historical events and other relevant archival materials.
Other Memorabilia
Don't keep stuff in an unheated garage, attic, shed or other drafty, dirty places. Move heirlooms and keepsakes inside your house. "Museums and archives aim for a relative humidity of 50 percent and 68 degree temperature," says Denise Levenick, who blogs on preserving family keepsakes. Levenick stores papers, photos and other keepsakes in acid-free archival boxes until they can be sorted and organized.
---
Beth Brophy is a contributing writer to Kiplinger's Personal Finance magazine. Send your questions and comments to moneypower@kiplinger.com. And for more on this and similar money topics, visit Kiplinger.com.
(c) 2018 Kiplinger's Personal Finance; Distributed by Tribune Content Agency, LLC.