Retro Design for Your Home
| February 20th, 2017
Creating a retro look is not akin to turning your living space into a time capsule, area design experts say.
---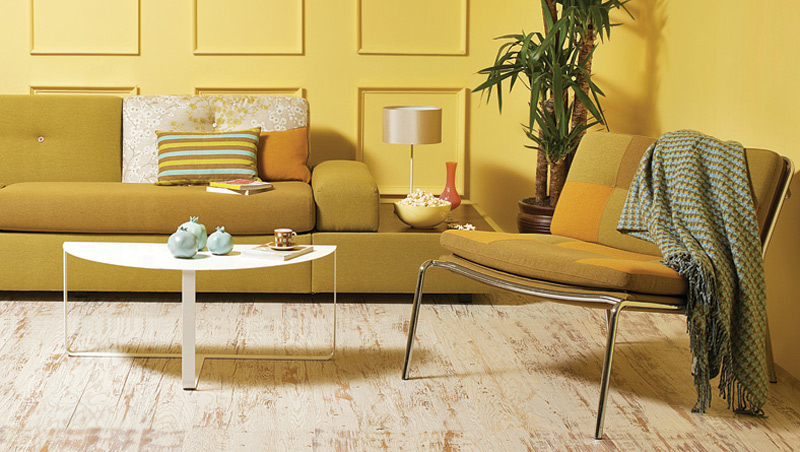 If imbuing your furniture with a throwback vibe is your idea of fashion forward, consider adding personal touches to the distinct fabrics, colors and shapes of a bygone era.
Creating a retro look is not akin to turning your living space into a time capsule, area design experts say.
"I believe in doing all designs in a way that transcends time. You can give a nod to the time period you're interested in, but it also stays current," says Angela Wilson Lee, CEO and interior designer of Wilson Lee Interiors and HER Boutique.
Thrift store bargains courtesy of downsizing and popular TV shows exposing younger generations to furnishing styles from previous eras contribute to the factors fueling retro furniture trends. This year continues the appeal of 1970s furnishings from glam influences to boho chic. Popular rooms for retro styling tend to be fun gathering spots such as living rooms, dining rooms and bonus rooms, experts say.
NEW PRODUCTS WITH AN OLD LOOK
The popularity of the 1970s retro look is a nod to the cyclical nature of trends, says Sarah Paxton, president and co-owner of LaDiff, which sells new contemporary and modern home furnishings. "It's kind of like fashion. Everything comes back around, and when it comes back around it gets reinvented a little bit," she says.
For example, some designers maintained the essence of "vintage style" sofas but added deeper cushions and back pillows for comfort, as people are generally bigger now compared with the 1970s.
In recent years designers have been moving away from microfiber and offering other easy-to-care-for fabrics with texture. This trend provides more retro fabric options as the textures mimic velvet, nubby tweeds, big plaids and huge florals, which were big in the 1970s, design experts say.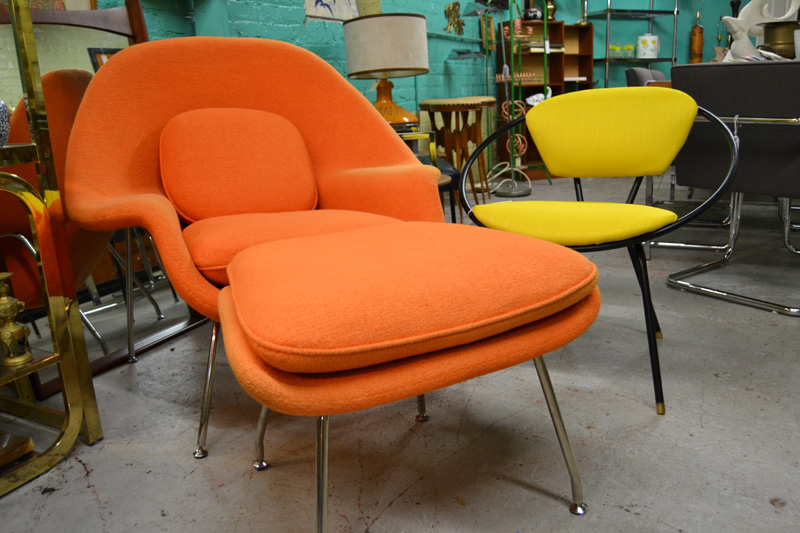 One of the biggest trends underway is a movement from "midcentury modern to Scandinavian modern, which is exactly what happened from the early to late '70s when the people went to blond woods. [The look] is just really super clean and much brighter with color added," Paxton says.
LaDiff clients seeking to create a retro look with new furniture or even a thrift store design work with a design team to find pieces that are classic, well-designed and make sense in their living spaces. "You don't want a room to be schizophrenic. We may ask someone, 'What is it about retro that appeals to you?' They may say it's the color, look of a sofa on high legs or the clean lines," says Paxton.
Retro decorating may be a hot trend, but sometimes this style draws a mixed reaction between the generations, says Paxton. "What really brought it into view was shows like 'Mad Men,' where everybody went, 'Oh, that's so cool, that's so hip. I want to sit on the sofa drinking a martini,' while their parents were going, 'Oh, my god, this looks like the Brady Bunch. Oh, my god, this looks like my grandmother's house.' There is always someone going, 'Oh, how can you want to live like that?'" she says, chuckling.
If retro is defined "as all furniture being inspired by furniture that comes before it, I would say as much as 80 percent" of the 50,000-square-foot LaDiff showroom contains retro furniture, says Paxton. "Take a chair. There are very few ways you can change the design of a chair. A chair is a chair is a chair," with changes occurring in the shape and materials.
OLD MATERIALS FOR A NEW OLD LOOK
Another option for creating a retro look includes renewing old furniture.
There's a big movement for reclaimed lumber, says Jimmy Kastelberg, owner of Caravati's architectural salvage store. "Homeowners are covering nondescript sheetrock walls in a patch-board fashion or herringbone style out of reclaimed lumber." There's also an uptick in demands for old pine and oak mantle beams over fireplaces, old pine farm tables and custom barn doors made out of original wood.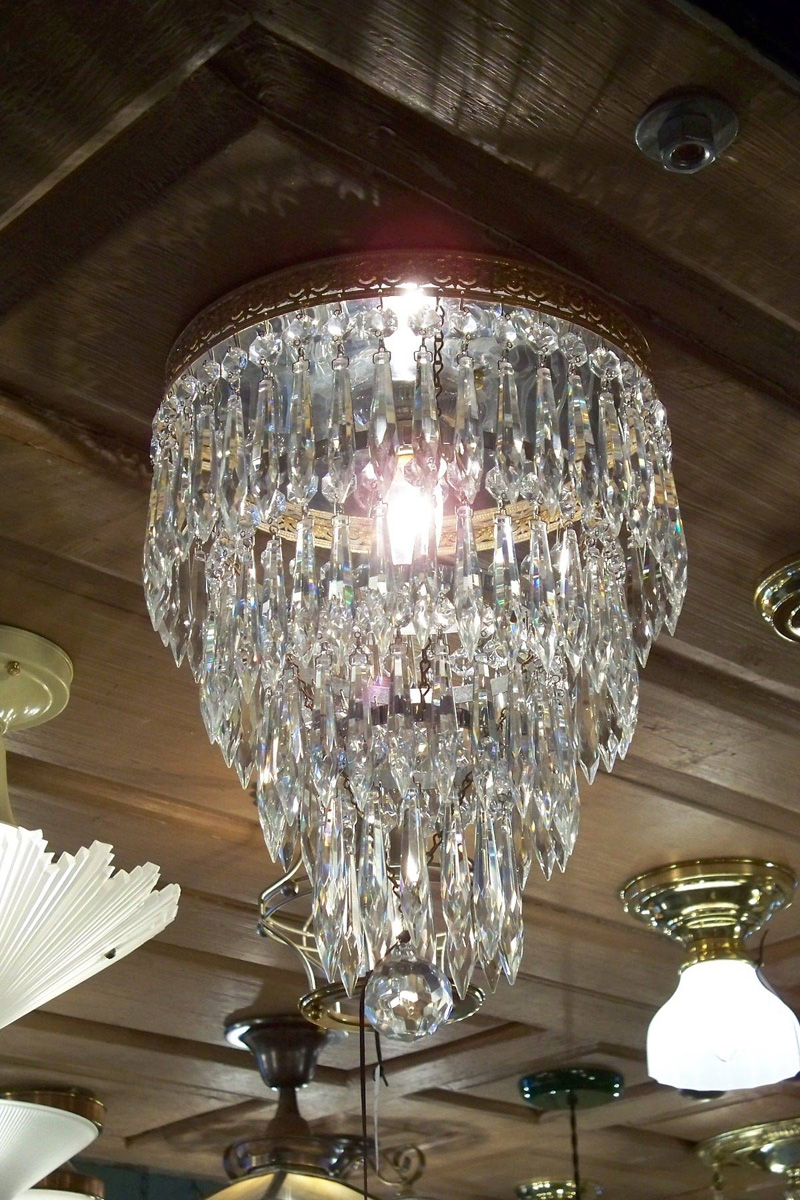 Also popular are chandeliers that were big during the '20s, '30s and '40s, which are increasingly hung in bathrooms, Kastelberg says. One popular lighting fixture is the wedding cake crystal chandelier, which he can't keep in the store, he says. "These ideas are not new ideas; they are old ideas that are resurfacing."
Fans of '70s style can browse at Shops at Eviction, which opened in Scott's Addition two years ago. "Personally, I kind of sell what I like. I like the '70s," says Derrick McElhaney, owner of the business, which stocks midcentury, vintage glam and chinoiserie items. "The '50s are a little kitschy. I like the very glam, like metal, chromes and brass, all that. The '50s is mostly iron and Formica tables and all that stuff." Couches and chairs are among the biggest sellers, he says. McElhaney also sells '70s accessories, which include brass animals, shag pillows and rugs and bright colors such as red, orange, citrusy green and aqua.
PUTTING OLD INTO PRACTICE
Retro is all about a flashback that is relevant to today. The early to mid-'70s furniture and accessories are hot "with a little influence from the '50s," says Lee, who recently completed two retro man-caves for clients.
One of the spaces is a nod to '50s decor and includes a black leather sofa, a bright red executive leather chair in the office portion, geometric print fabric and an animal-print rug. Lee also designed a smoky mirror and customized cabinet for a record player in the space that includes a photo of the "Rat Pack."
The second man cave has a '70s industrial vibe and its colors are blue, silver, brown and a plaid, which brings in a little red.
For homeowners in new construction who want to infuse a retro style, Lee says it's important to "not fight with the house. Find certain spaces off the beaten path where it's fun to do something different." In this space use retro side chairs and retro fabric that can be easily changed.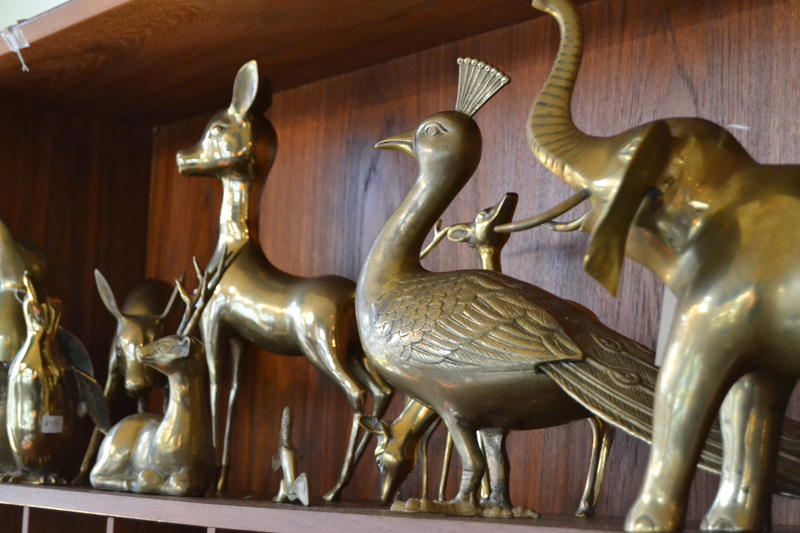 Another way to create a retro look is to reupholster a vintage sofa. "You can find a 1960s or 1970s couch and get it reupholstered for the same amount as a brand new couch, and it will still last you for years compared to a new cheaply made couch," says McElhaney.
Everything comes back into full swing, experts say.
"Retro just means something that has already happened," says Paxton. "If somebody says to you, 'Wow, that is really retro,' it probably depends on their point of view. For my daughter, the '80s or even early '90s would be retro and it's going to come back, and that's what's scary since flip chairs will probably become popular again."