Richmond Cohousing: A New Old Housing Option
December 17th, 2018
Cohousing community being built in Richmond
---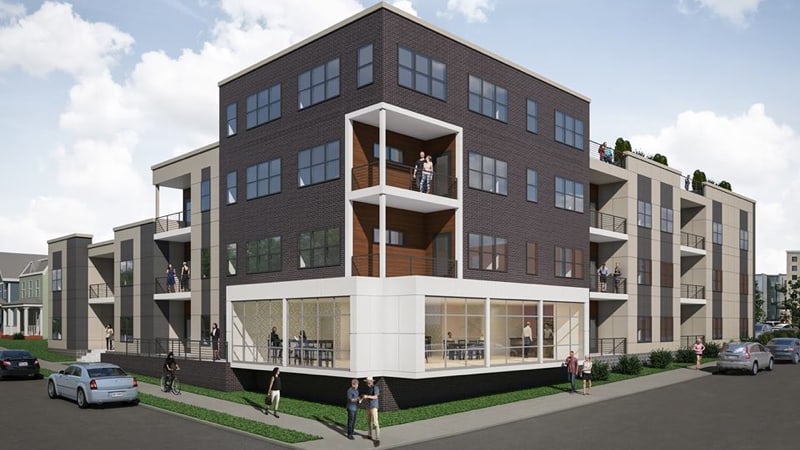 A new housing option – community-focused "cohousing" – is sprouting in Richmond's Manchester neighborhood. The concept combines individual units with intentional opportunities for engagement. Richmond Cohousing and Miller & Associates are building a four-story, 19-unit condo of one-, two- and three-bedroom units.
According to Richmond Cohousing, the new building will include a large common area with kitchen, dining/meeting area and kids' play room. Residents can take part in shared meals, a collaborative rooftop garden and shared decision-making while living in private, individually owned units with full-size kitchens, patios and other amenities. The single-level units range from approximately 590 square feet to 1,380 square feet.
The concept provides another option for those who qualify for an over-50 community but don't want to live in an age-restricted development. Richmond Cohousing is seeking new members for the community.