Richmond Story House
| August 14th, 2017
Supporting meaningful connections for people of all ages
---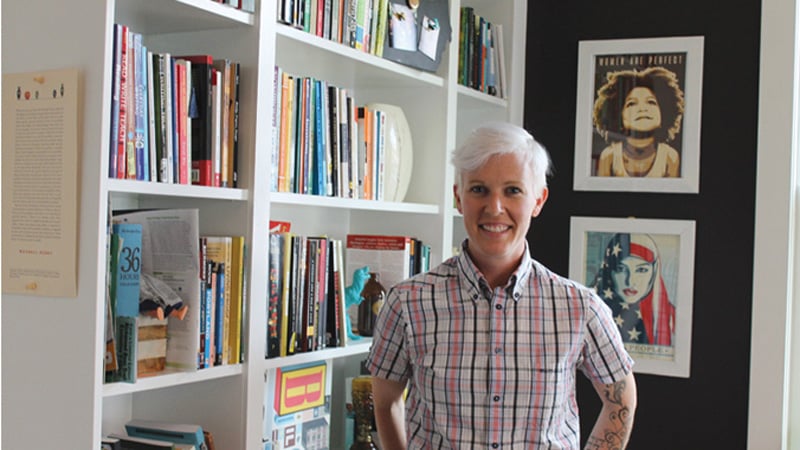 Think about a room in the house where you grew up. What did it look like? Provide a 360-degree description of it. Describe a conflict that happened in this room. Who would have been in it?
Richmond Story House founder Rachel Pater utilizes memory-jogging prompts like this to help her students shape personally significant life events into a well-developed story.
If you're not familiar with the concept of a story house, or you didn't even know Richmond had one, don't feel bad. The business just launched this spring and it's the first of its kind locally. It provides a communal space for individuals to share and connect through storytelling. Pater, a former high school teacher, worked for years with homeless and LGBTQ youth and observed the strength that these individuals drew from telling their stories and the ability it gave them to take control of past trauma.
A public storyteller herself, Pater has always had a passion for this art of communication, which spurred the aspiration to open a story house. But she and her partner lived in Denver, a city too large for a niche business to succeed easily. So they sought residence elsewhere, in an area small enough for entrepreneurs to bloom but big enough to possess a creative culture.
So, naturally, they landed in Richmond.
Soon, Richmond Story House was born, directly in the heart of Union Hill. The space hosts adult workshops and reading groups and serves as a spot for community meetings.
Outside of the house itself, Pater goes to underserved populations and to middle and high schools, to help these individuals develop their own life events into personal narratives. Most recently, she's been focusing her energy on the elderly community.
She believes that this population has a lot to offer, including the historic moments and decades that they've lived through. "[Older folks] think they haven't done anything worthwhile … But with every passing day, we lose firsthand accounts on big events and times." She goes into local nursing homes to conduct storytelling workshops for residents, to help them develop a significant story from their life, often relating to an event that's shaped their life or changed its course in some way. It may be written or oral, but it's a well-rounded account participants are able to gift to their families and loved ones.
"Folks who are aging think that people don't care about their stories," Pater says, "but maybe people just don't know how to ask."
Whether through a workshop or class series, elderly or youth, Richmond Story House aims to sift through memories and give participants a well-built story to pass along.
After all, Pater believes, everyone's stories are worth sharing.
Explore the opportunities at RichmondStoryHouse.org.