Running Interference
| November 2nd, 2022
Musings on the thoughts that occupy one runner's mind
---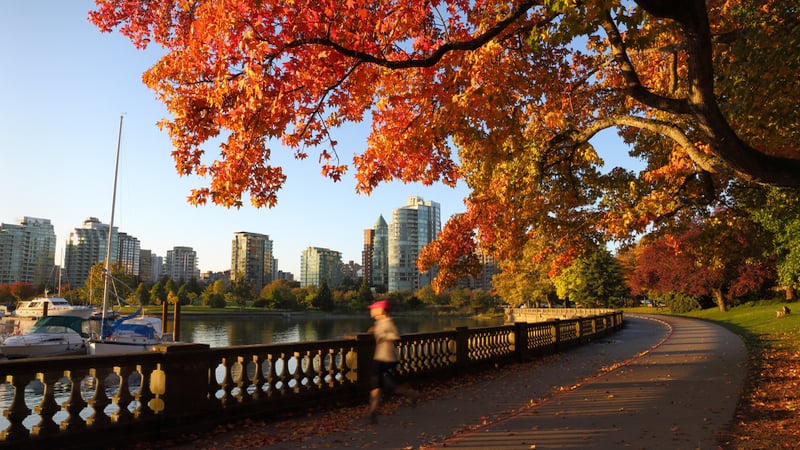 Author Wesley Shennan muses on his running in days past and the thoughts that used to run interference in his mind as he ran.
---
I'm not a runner any longer. To stay in shape today, I'm riding intervals on a stationary bicycle, lifting weights, stretching, and working my core with an exercise ball. Regular running (probably too much for my 70-plus frame) created plantar fasciitis, which is painful. And even after taking six months off and treating my feet with ice, it would return. But, that's not the type of interference I'm referring to.
In some ways, I miss running. Three or four times per week, I'd be on the trail early in the morning, running 10 kilometers for an hour, and listening to the squawking sea gulls and the crashing ocean waves. My mind would fall into a complete 'in the moment state,' and although I was aware the balls of my feet were gently gliding along the tar, the concrete and the grass, I was (in some ways) not running at all. I was a natural part of the environment; in harmony with the gulls, the waves and the other runners on Vancouver's seawall. It's exhilarating and liberating, and after a hot shower, I'd be full of positive thoughts, feelings and dreams – my body releasing endorphins after intense exercise. The 'runner's high.'
But it wasn't always so euphoric and ideal. My mind, the main culprit, would constantly run interference. I was taught in meditation to acknowledge the existence of thoughts, but at the same time, put them aside and concentrate more on my breathing. Sounds easy, I'd feel more relaxed and creative, and my heart rate would be considerably slower; but 45 minutes of putting thoughts aside and 'watching' my breath circulate, is about all I can stand. A monk I am not.
Using meditation techniques while running was working for me most days, but those interfering thoughts …
"Wow, look at her, she's gorgeous!" … a svelte millennial natural blonde in tight Lululemon everything rounding the seawall and flashing a big friendly 'hello,' at me, … without saying a word. Did I respond with a silent hello too? Was I gawking too much to respond? Oh well, too late now, … onward.
"Oh, here's Harry." … that's his name as far as I'm concerned. Walking slowly in his forever-creased beige pants and his German shepherd's eyes pleading with me: "Why can't I run with youuuu?"
"Okay, Max the Marathon Man now." … dual water bottle belt and small belt pouches filled with assorted flavoured gels and salt. He never smiles and barely even nods. He's running my pace but he's training for over 40 klicks, not a mere 10 like me. I don't really know if he's in constant euphoria or pain.
And finally, "Oh, oh, I'm closing in fast" … on a rotund couple walking slowly abreast on a narrow portion of the seawall … probably rural Albertans. I imagine what they're saying after I scoot past: "Everybody in this town is so damned skinny and, in a hurry; can't they slow down and smell the roses?" … Hmmm, … maybe they have a point there. The meditative runner taken to task, … for not 'being in the moment.'
---
Also from Wesley Shennan: Coral Reefs and Environmental Resilience
---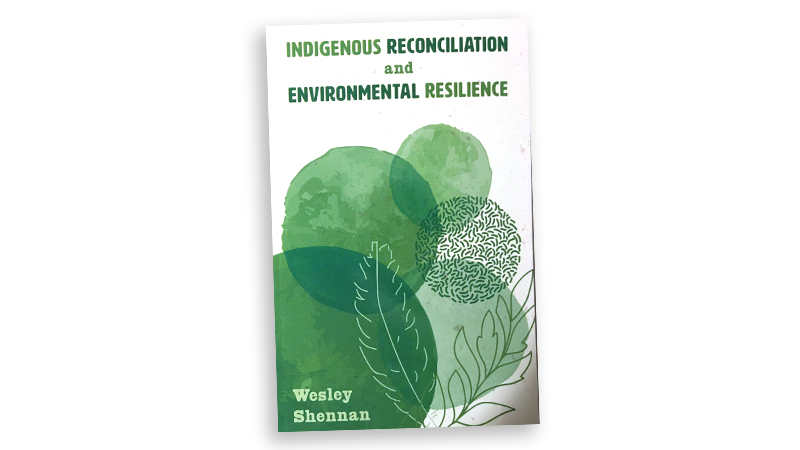 Wesley Shennan, a member of the Michel First Nation, Treaty 6, in the area currently known as Alberta, Canada, is a community planner and has been working with First Nations in British Columbia for the past 22 years. His education in both the physical and social sciences, and work experience, has led him to share his understandings and encourage others to take action. He lives with his wife, Elena, in the now smoky and scorching hot Okanagan valley in southern British Columbia – the traditional unceded territory of the Syilx Nations. He is the author of "Indigenous Reconciliation and Environmental Resilience" (FriesenPress, July 24, 2022).