The RVA Peace Festival Brings Diversity and Acceptance to Richmond
September 25th, 2017
---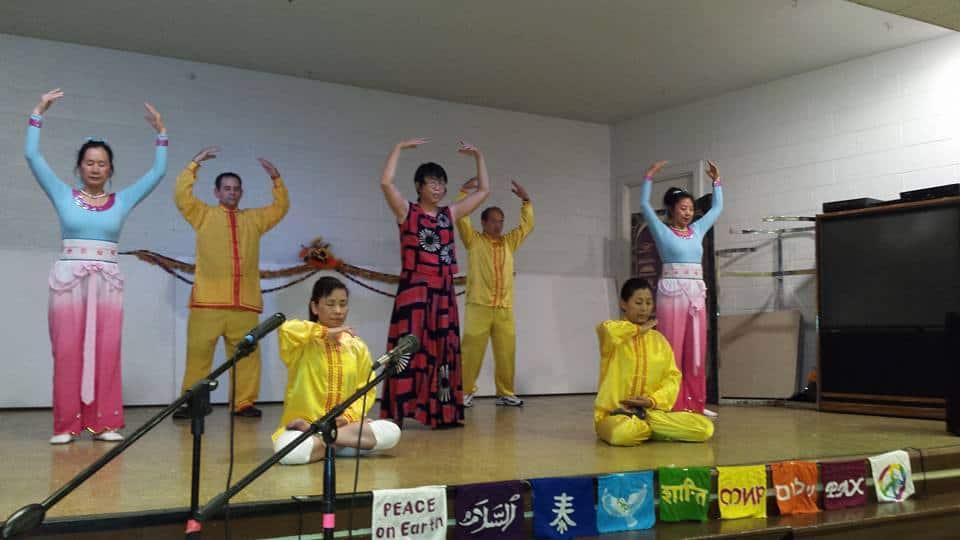 In a time when our country, and even our city, is divided by issues of diversity, especially race and religion, the Richmond Peace Festival aims to bridge the division between cultural differences.
Each year, the organizers utilize art, music and dance to help participants explore other cultures and races, and to understand what peace really means in an open atmosphere of love and acceptance.
The day starts with an interfaith program entitled "Service for Humanity and Safety for All." The rest of the event will include multicultural performances by local groups and individuals, including the Latin Ballet of Virginia, River City Taiko, Ebraheem Khabeer, Falun Dafa Chinese Dancers and spoken word artists Monte Jones Capoeira and Amidah Young.
Between acts, visit vendors such as Richmond Zen, Gold Star Art, the Guardian Dragon Organic Herbs and Teas; and snack on nosh prepared by food vendors including Taqueria Panchito Mexican, Zainab Mediterranean Halal and Charles Kitchen.
The Richmond Peace Festival hopes to bring together Richmonders of all backgrounds to understand and appreciate multiculturalism in the most respectful and peaceful of ways.
After all, it seems that the one thing we can agree on is peace.
---
Sunday, October 1 from 11 a.m. until 6 p.m. at St. Joseph's Villa (8000 Brook Road, Richmond). And it's free!