Searching for Paradise
| February 21st, 2020
One couple's journey to find a lifesaving retirement location
---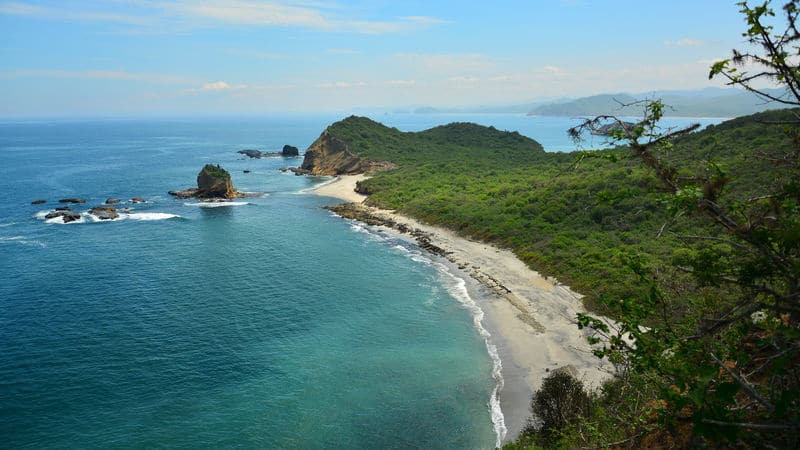 A flock of vividly colored green and yellow parakeets suddenly alight in your tree; a whale breeches out in the turquoise ocean; wild horses gallop down the beach in front of your house; the mountain behind is lush, deep jungle while in front of you lies nine miles of soft sand beach with waves rolling in. Local fishermen bring fresh-caught lobsters and oysters to your doorstep. Year-round, the weather brings soft, misty rain followed by bursts of brilliant sunshine, with temperatures in the 70s and 80s. Depending on the season, mangoes, bananas, limes and figs ripen in your yard, ready to be picked.
Many people dream of living like this – a simpler, more natural and vastly less expensive life. Every year, hundreds of Americans take off for parts known and unknown to find a lifestyle they have been fantasizing about. Sometimes it brings disaster, but other times, it's everything they ever wanted. This is the life that Kim and Bruce Whiting, formerly of Henrico, have achieved.
I visited the Whitings in their tropical oceanfront hacienda and learned how they found and developed their home in Ecuador and why they are so happy after six years there.
IN SEARCH OF LIFE … IN PARADISE
Kim has multiple chemical sensitivity (a medical disorder triggered by exposures to chemicals). Automobile exhaust, pesticides, cleaning agents and overall city air quality were making her sick. She found that when she was at the beach, enjoying clean air, she was at her healthiest. Her doctor told her she would need to move to survive.
She struggled with the idea of moving. She and Bruce both had jobs and still had years to go before they could fully retire. So, she made a plan. She would find an affordable location with clean, fresh beach air and try to work until her retirement date, then move there permanently. Bruce agreed.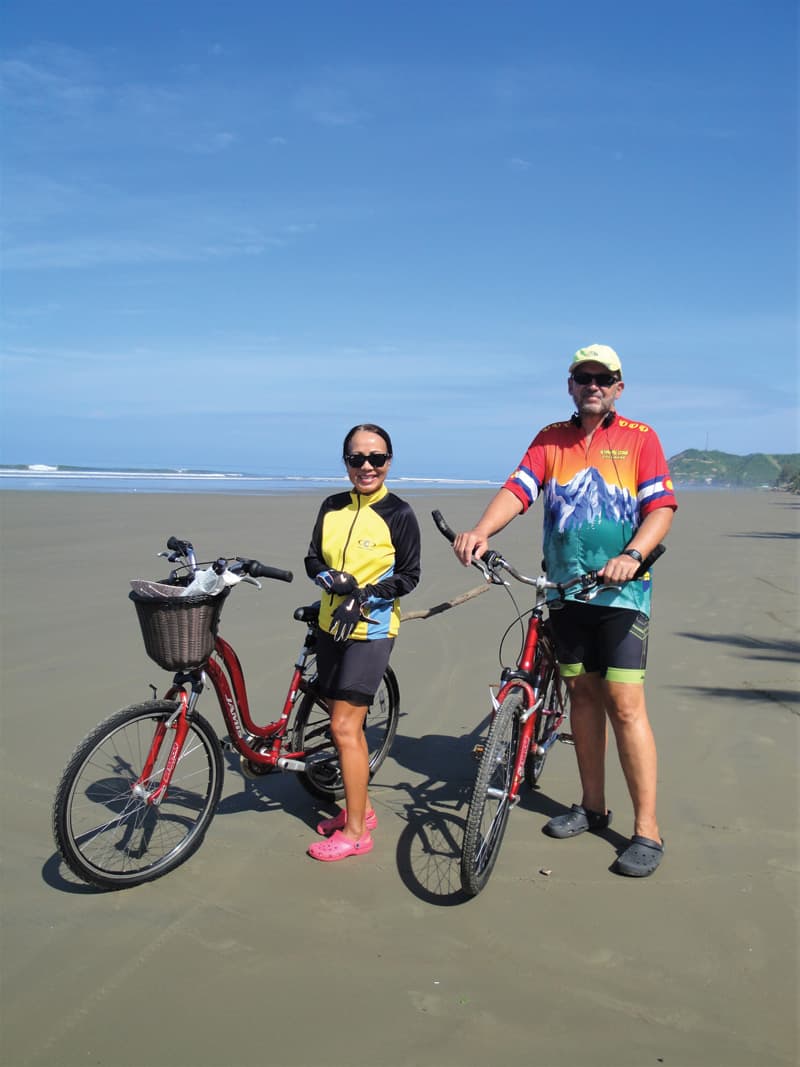 Every year, they used their vacation time to visit and explore warm coastal destinations including Aruba, Hawaii, Mexico, Panama and Costa Rica.
Then Bruce suggested Ecuador. The country had not been on Kim's radar, but Bruce shared his research with her and it looked promising. Low land prices, low cost of living, the American dollar as its currency, no political or military strife and, best of all, it had long stretches of clean beach. They found it lovely, with lots of natural resources, clean air and pleasant people.
WHEN EVERYTHING JUST FALLS INTO PLACE
While staying in the small oceanfront town of Olón, the Whitings found an eight-bedroom bed-and-breakfast inn called Delfin Felice (the Happy Dolphin), owned by a couple from Miami. The B&B was located three hours from the airport and 20 minutes from the nearest small town. It was in rough condition: the buildings and the large yard were badly neglected. But it had twin two-story stucco houses connected by a breezeway and lots of space. It overlooked the ocean and stood above nine miles of uninterrupted beach. It had a run-down caretaker's cottage and a large garden space.
Kim immediately saw its potential. She said, "I want to buy it!"
Her husband said, "It's a wreck. It will need a lot of work. It will be tough to do the repairs while we are still working in Henrico."
"If we don't buy it now, we will lose it," she replied. "I like this. I can fix it."
INVESTMENTS OF TIME AND LABOR
The Whitings bought the property in 2008 and for the next five years shuttled back and forth to Ecuador, using their vacation time to work on the house. As Kim says, "We did not know one word of Spanish and began lessons in the U.S. Termites had infected every wooden fixture in the house. There were multiple roof, plumbing and electrical problems. We … worked hard with the help of local repair people."
They made the big move in 2013.
Today, the wreck has been turned into a mansion. With eight bedrooms – four of which are direct oceanfront – six bathrooms, a large tiled pool, a beach and fruit trees, it makes an ideal tropical estate. The couple has two employees – a caretaker and a housekeeper – and they rent out rooms when they want to supplement their cash flow. They come back to the states about twice a year to reconnect with family. They are both in great health in this paradise, which Kim attributes to clean ocean air, sunshine and exercise.
For Kim and Bruce, their leap of faith truly paid off.
---
Diane York is a freelance journalist covering lifestyle, trends and health for publications in Central Virginia and Sanibel Island, Florida.