Family Finances: What to Get the Newlyweds Who Have Everything
| August 4th, 2017
---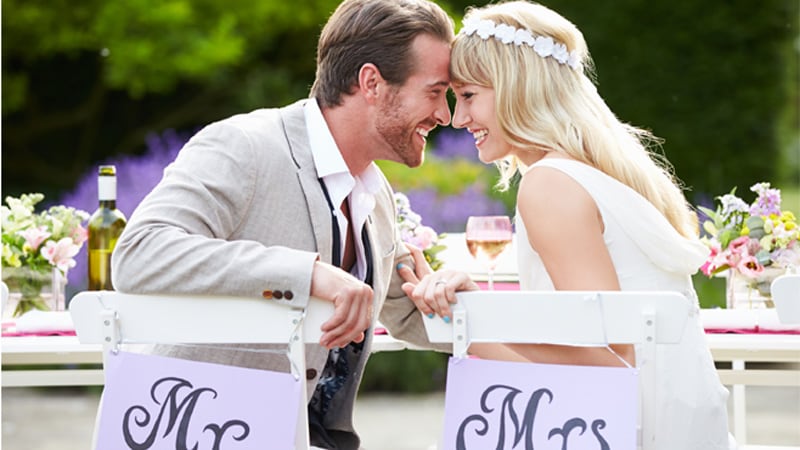 It seems that modern couples value experiences and cash to put toward the future, so you might want to skip the china.
When Ali Busacca and Dan Belmont wed last summer, they bypassed a traditional gift registry. Guests who wished to give a gift were asked to give cash that the couple could someday use to buy a house. "Dan and I lived together for six years before getting married," says Busacca. "If we needed something, we purchased it." They were also preparing to move from a 660-square-foot New York City apartment to an even smaller one in London, leaving little room for more stuff. Plus, they prefer traveling, dining out and enjoying time with friends to acquiring things.
As you choose gifts for couples who are tying the knot this wedding season, consider that many millennials already have the housewares they need (the average age of a bride is 29, and the average groom is 31, according to a survey from wedding site TheKnot.com). They're also transient, and they desire experiences more than sheet sets or fine china. Popular items on Zola, a registry website that allows couples to ask for cash and experiences as well as physical stuff, include gift cards for stays booked through home-sharing service Airbnb, subscriptions to monthly wine club Winc, and meal-kit deliveries from Blue Apron. Like Busacca and Belmont, some couples may request contributions to a down payment on a future home — or to a favorite charity or to help pay honeymoon expenses.
If a couple is honeymooning at a resort, see if you can pay for a dinner, excursion or other activity, suggests Kristen Maxwell Cooper, executive editor of TheKnot.com. At www.honeyfund.com/giftcard, you can buy a gift card redeemable with partners including Delta Air Lines, Hotels.com, Uber, and other travel outfits, restaurants and retailers. Want to boost the couple's investments? Stockpile.com offers gift cards that recipients can use to buy shares of stock. And plain old cash or a check is always an acceptable gift.
---
Lisa Gerstner is a contributing editor to Kiplinger's Personal Finance magazine. Send your questions and comments to moneypower@kiplinger.com. And for more on this and similar money topics, visit Kiplinger.com.
(c) 2017 Kiplinger's Personal Finance; Distributed by Tribune Content Agency, LLC.