Smaller, Simpler Decorating Strategies
| October 27th, 2016
Downsizing and minimizing for a more relaxed space
---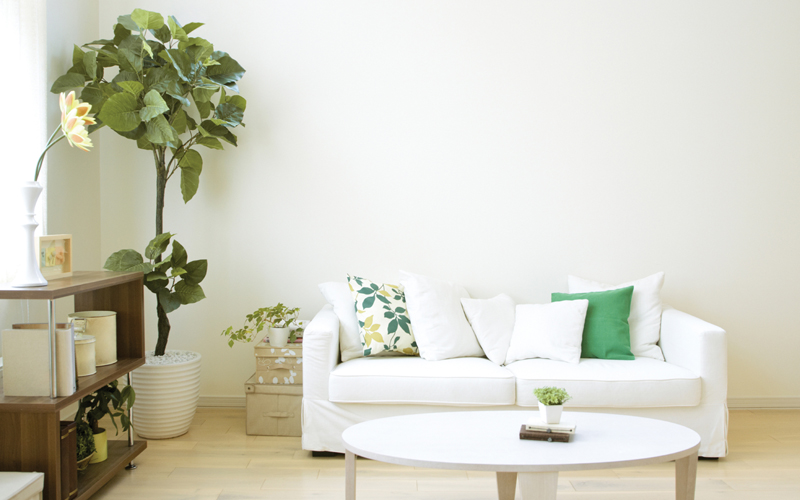 As we get older and things start to slow down around us, we seem to want to simplify. After a long day at work, coming home to fewer items that need our attention allows us to take a deep breath and just unwind. Downsizing and minimizing can help get you there. "Less stuff equals less stress" is the new mantra.
Families are constantly changing. When my family and I moved here, our home consisted of two kids in school, two parents working full time and two retired grandparents. With our youngest moving out, we are down to my husband, my mom and myself. Our needs have changed and our house needs to change with it. Downsizing to a smaller house, less stuff and a place that is closer to the people and to those activities we love is the next goal.
WHEREVER YOU ARE, DECLUTTERING SIMPLIFIES THE HOME
Whether you're setting up housekeeping in a smaller space, preparing for a move or simplifying your current home, minimizing the "stuff" in every room is an effective first step in preparing a more relaxed living area.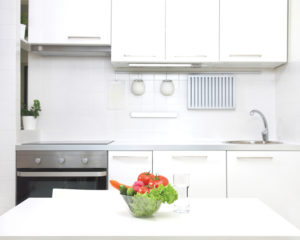 In my kitchen, I've minimized dishes, silverware, pots and pans to what I use daily; weeded out extra dishtowels, potholders and glasses, leaving just a couple extra on hand; and eliminated those pieces that have been damaged and hold no meaning for me. Same goes for placemats and tablecloths – no one needs 10 Christmas tablecloths, so dry-clean the one or two you do use and hang them in a hall closet for easy access.
When beds started disappearing at my house, I realized I no longer needed two sets of cool and warm weather sheets for all those beds. Whatever the kids didn't want I cut up as rags, used as paint drop cloths or donated to animal shelters. We also didn't need multiple sets of towels, old school supplies and Ninja Turtle blankets. What is salvageable is donated. Linen closets are well kept and stocked just enough for overnight guests. Cleaning supplies and toiletries have a space and are no longer jammed under sinks, making cleaning the bathrooms more efficient.
As I've decluttered my home in preparation for downsizing, I envision a bungalow in Richmond's Museum District.
TIPS FOR MAKING THE SPACE WORK
Decorating a smaller space has many advantages: less to dust, clean and maintain. Time wasted doing chores isn't for me, but doing what brings me joy is what life is about. I am too much of a realist to want a "tiny house," but downsizing to a small yard, enough space to entertain and a functional kitchen can satisfy most of my family's needs.
When I purchase something new, it's with the vision of how I can make it work in the home. In a small home, for example:
• No oversized and stuffy, only neat and compact.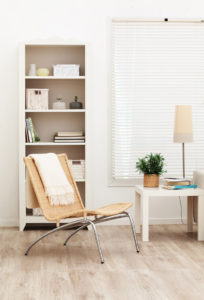 • Soothing neutrals on the big-ticket items with pops of color on pillows, artwork and accessories. The small things are inexpensive and fun to change out.
• Pieces that do double-duty are a must in a small house: an ottoman used as a footrest and coffee table; sideboards that double as office storage space. When I was fresh out of college, a stack of boxes posed as a bar, but now a cute bar cart can also function as a coffee spot, freeing up counter space.
• Bookshelves are housing fewer books, thanks to our tablets, and can showcase memorable pictures, travel finds and items that remind us of relaxing events.
Step by step, one room at a time, with careful planning – we can live free of clutter, content in a smaller, downsized space. More time to spend with loved ones is the new goal.
Happy decorating!