Spending: Make Your Home a Smart Home
| November 10th, 2017
---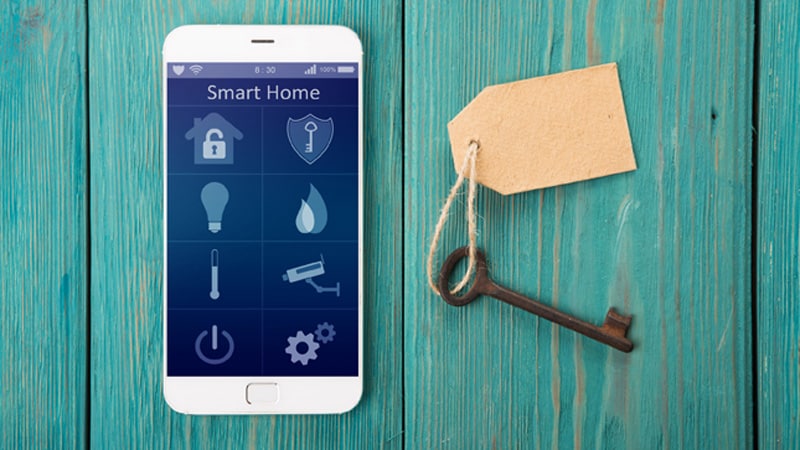 The Amazon Echo and Google Home, along with an assortment of other systems you control with your smartphone, make it possible to turn off the lights after you've climbed under the covers at night, turn up the heat and turn on the coffeemaker before you get out of bed. Both systems are inexpensive and easy to use and are built around a voice-activated smart speaker connected to your home Wi-Fi.
As with Siri or Google Assistant on your smartphone, the speakers connect to the internet to, among other things, check traffic or the weather, read news headlines, add appointments to your calendar or items to your shopping list, and look up basic information. But the technology is hands-free: You don't have to stop what you're doing to fiddle with your phone.
What makes these smart speakers even more powerful is their ability to connect with and control other smart-home devices – allowing you to create a network that responds to your spoken commands.
You can create a basic smart-home network for less than $500. Which system you adopt as the brains of your smart home will depend on how you plan to use it and which smart-home devices you already own or plan to buy. The services you currently use will play a part, too. For example, Google Home is a natural at syncing up with other Google products, such as a Gmail account, and generally does a better job than the Echo of searching for information online. If you are a loyal Amazon customer and already subscribe to Amazon Prime, you'll be drawn to the Echo. Alexa makes placing an order on Amazon.com a breeze.
Amazon's still-growing lineup of smart speakers boasts many of the same features with some variations. The Amazon Echo ($180) is 9.25 inches tall – small enough to sit on your kitchen counter, yet it contains two speakers with surprisingly good audio quality. The diminutive Echo Dot ($50) – it looks like a hockey puck – packs nearly as much punch. Its speakers aren't as powerful as the Echo's, but you can connect it to other speakers for better sound quality. Among Amazon's latest offerings, the Echo Show ($230) includes a 5-megapixel camera and a 7-inch touch screen.
Google's approach is more streamlined. Its system is built around a single device, the 5.6-inch-tall Google Home ($130), which can be trained to recognize the voices of up to six different people – allowing, say, you and your spouse to each ask what's on your individual schedules for the day or what the traffic on your commute will be like.
---
Kaitlin Pitsker is a staff writer at Kiplinger's Personal Finance magazine. Send your questions and comments to moneypower@kiplinger.com. And for more on this and similar money topics, visit Kiplinger.com.
(c) 2017 Kiplinger's Personal Finance; Distributed by Tribune Content Agency, LLC.