Choosing the Right Home Gym Equipment
| December 29th, 2016
---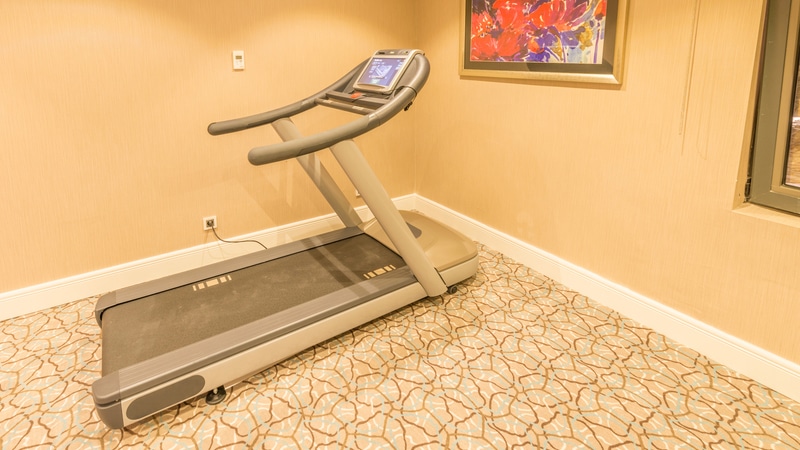 These machines have earned good reviews from fitness experts, specialty publications and consumers alike. Prices for most of them fall in the $1,000 to $2,000 range. You can find dealers in your area on manufacturers' websites. Dealers set their own prices, but most will negotiate. Before you buy, spend at least 10 minutes on a machine to test it out.
— Exercise bike. For a solid, well-built bike at an affordable price, check out the LifeCORE Fitness Assault airbike ($999 plus shipping in the continental U.S.; www.lifecorefitness.com). The LifeCORE is an air (or fan) bike, similar to the Schwinn Airdyne — the faster you pedal and push and pull the handlebars, the greater the resistance. The console displays your performance (speed, revolutions per minute, time, watts and calories) and your heart rate.
— Home gym. Life Fitness G2 home Gym ($1,499, recently with free shipping; www.lifefitness.com). For an experience similar to what you'll find at a real gym, check out the space-saving Life Fitness G2. It lets you exercise muscle groups by pushing or pulling padded bars or straps that connect via cables and pulleys to 160 pounds of stacked weights. Sitting or standing, you can do 25 exercises for the back, shoulders, chest, abdomen, arms, hips and legs.
— Elliptical cross-trainer. Precor EFX 222 (recently offered for $2,195, plus $199 for delivery and installation). Precor invented the elliptical, which offers an effective cardio workout with less stress on the knees, hips and back than running on a treadmill. The EFX 222 is a rear-drive machine with three inclines and 16 resistance levels. Moving handlebars exercise your arms and core. It comes with 10 preset workouts with the ability to store two user preferences.
— Rower. Concept2 Model D ($900 plus $45 shipping in the contiguous U.S., $130 in Alaska and Hawaii; www.concept2.com). Rowers provide aerobic conditioning and work the arms, abdomen, back and legs. The Concept2 uses a covered flywheel with a damper to adjust airflow and change resistance, which makes operation smooth and quiet. The rower comes with performance and heart-rate monitors. Its single, ergonomically designed handle is easy to hold.
— Treadmill. True M30 ($1,999 plus $299 for delivery and installation; www.truefitness.com). The True M30 has speeds from 0.5 to 12 miles per hour and inclines up to 15 degrees. For runners, the treadmill provides a firmer surface in back for push-off and a softer surface in front, where foot impact takes place. The machine has sensors to monitor your heart rate, and the console provides nine preprogrammed workouts. Safety features include a safety clip that turns off the machine if you fall or step off.
---
Patricia Mertz Esswein is an associate editor at Kiplinger's Personal Finance magazine. Send your questions and comments to moneypower@kiplinger.com. And for more on this and similar money topics, visit Kiplinger.com.
(c) 2016 Kiplinger's Personal Finance; Distributed by Tribune Content Agency, LLC.