Spending: Five Ways to Sail and Save
| October 19th, 2018
Take a cruise in luxury ... and for less
---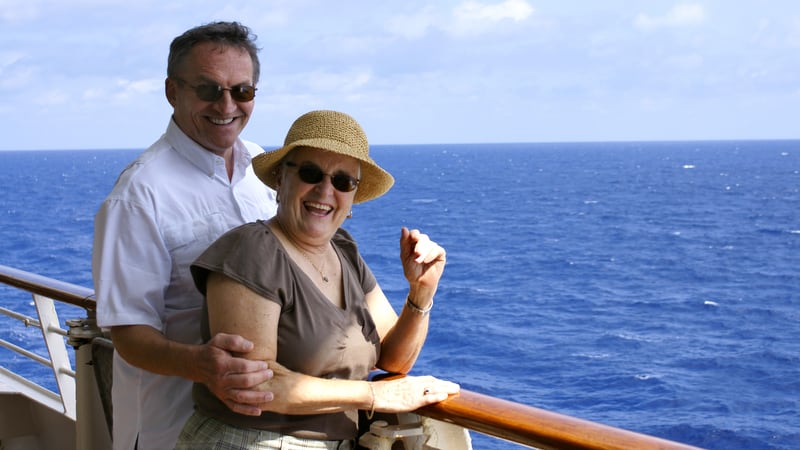 A cruise can be luxurious – and expensive. But here are five ways to enjoy some smooth sailing for less.
1. Book the best ships at a bargain rate. When cruise ships "reposition" from the Caribbean to the Mediterranean in the spring, or vice versa in the fall, they take passengers along at a reduced rate. Transatlantic crossings usually feature the cheapest daily rates, so you can sail on some of the best ships for about $50 a day after taxes, according to CruiseSheet.com. One caveat: You'll spend much more time at sea than in port. If that works for you, consider westbound Atlantic sailings in the fall, when several days stretch from 24 to 25 hours as you cruise through time zones.
2. Get more bang with a river-cruise bundle. River cruises are often less expensive overall than ocean cruises. Most ships — even those not designated "all-inclusive" — bundle wine and beer, shore excursions and more into the sticker price, whereas mainstream cruises typically charge extra for these treats. You'll also enjoy a more intimate experience by docking in the heart of town and sharing space with a smaller group of passengers.
3. Cash in on the privileges of ownership. Investors who own at least 100 shares of stock in the parent companies of Carnival, Norwegian and Royal Caribbean cruise lines can receive onboard credit ($50 to $250). You'll have to send proof of ownership to the cruise line a few weeks before departure, but you can claim this credit every time you sail. (If you don't already own these stocks, don't rush out to buy shares without checking out the companies first, as you would with any investment. Carnival and Royal Caribbean have outperformed the market over the past five years, while Norwegian has lagged.)
4. Kick back on a private island. Many cruise lines own private islands in the Caribbean, where they stop for land activities and water sports. While there, passengers can rent a private cabana, where they can hang out, says Colleen McDaniel, senior executive editor of CruiseCritic.com. The cost of several hundred dollars, divided among a group of four to six, may be worth it. You'll often get dedicated service from a staff member, snacks and beverages, a private terrace, air conditioning, swim floats, a private shower and perhaps even exclusive beach access.
5. Get an upgrade. If you receive an offer to upgrade, especially for a fee, make sure that you're getting bumped up to a better level (for example, a balcony room for the price of an exterior cabin) rather than being shuffled to a better room in the same tier.
---
Miriam Cross is a staff writer at Kiplinger's Personal Finance magazine. Send your questions and comments to moneypower@kiplinger.com. And for more on this and similar money topics, visit Kiplinger.com.
(c) 2018 Kiplinger's Personal Finance; Distributed by Tribune Content Agency, LLC.