Spending: Enjoy Top-Tier Lodging Without the Top-Tier Prices
| July 27th, 2018
Pamper up your vacation this summer
---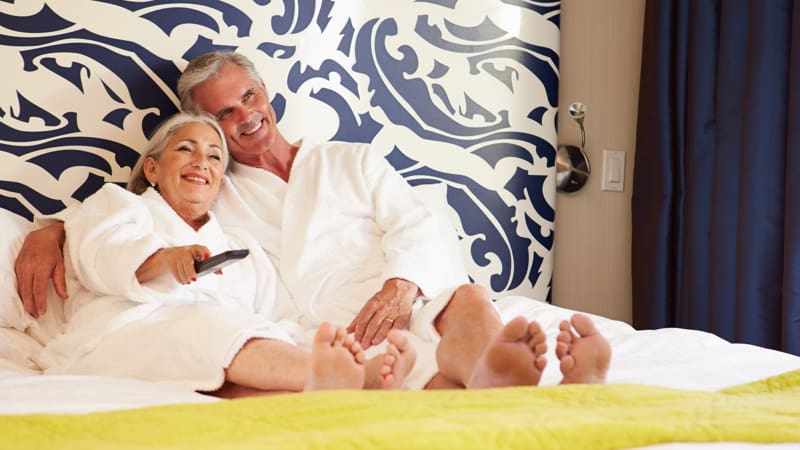 If you're traveling on a budget, don't assume that resorts and five-star hotels are beyond your means. Here are four tips on how to snag luxury accommodations without paying a steep price.
SHARE A RITZY RENTAL
Splitting a luxury residence with friends and family can be far cheaper on a per-room basis than dividing your group among luxury or even midrange hotel rooms, says Jen O'Neal, president of Tripping.com, a search aggregator for vacation rentals. For example, a room at Jade Mountain, considered one of the most decadent resorts in Saint Lucia, ranges from $1,110 to $3,480 per night for a couple. But the island's four-bedroom Tamarind House, which sleeps up to six adults and two children, averages $814 per night on HomeAway.com and commands views of the striking Piton mountains. You get a private pool and can arrange for tennis lessons, massages and a private chef.
CHECK OUT FIVE-STAR HOTELS
Five-star ratings – typically assigned by national tourism authorities or online travel sites, such as Expedia – indicate hotels with a high level of luxury, multiple dining options and an array of services and amenities. But prices for these top-tier hotels can vary widely, depending on the location.
For instance, the average daily rate at a five-star hotel last September was $417 in Zurich, $424 in London and $559 in New York City, reports Expedia. But that same month, five-star lodging averaged only $111 per night in Kuala Lumpur, $142 in Bangkok, $215 in Berlin and $259 in Las Vegas.
SKIMP ON THE ROOM, SPLURGE ON THE PROPERTY
When staying at an all-inclusive resort, "a lovely view of the waves is pretty idyllic," says Christie Hudson, head of North American communications at Expedia. "But you won't be in your room that much, so paying to get a suite or private terrace isn't a great use of your dollars."
For instance, lagoon-view rooms start at about $225 per night in September at the five-star Andaz Mayakoba in Playa del Carmen, Mexico, while ocean front suites can run more than $820 a night for the same dates. But no matter how much you pay for a room, every guest gets access to the golf course, spa, and other facilities.
POUNCE ON A FLASH SALE
The free flash-sale site Secret Escapes (https://us.secretescapes.com) sends a daily email to its members flagging luxury hotels, cruises and tours, often for up to 70 percent off. You can also try booking hotels at discounted rates at the last minute through the HotelTonight app, and find suite upgrades for up to 50 percent off by searching for your destination followed by the word upgrade.
---
Miriam Cross is a staff writer at Kiplinger's Personal Finance magazine. Send your questions and comments to moneypower@kiplinger.com. And for more on this and similar money topics, visit Kiplinger.com.
(c) 2018 Kiplinger's Personal Finance; Distributed by Tribune Content Agency, LLC.