41st Annual Model Railroad Show at The Science Museum of Virginia
November 18th, 2018
The Science Museum of Virginia Celebrates the 41st Annual Model Railroad Show and the Legacy of Broad Street Station
---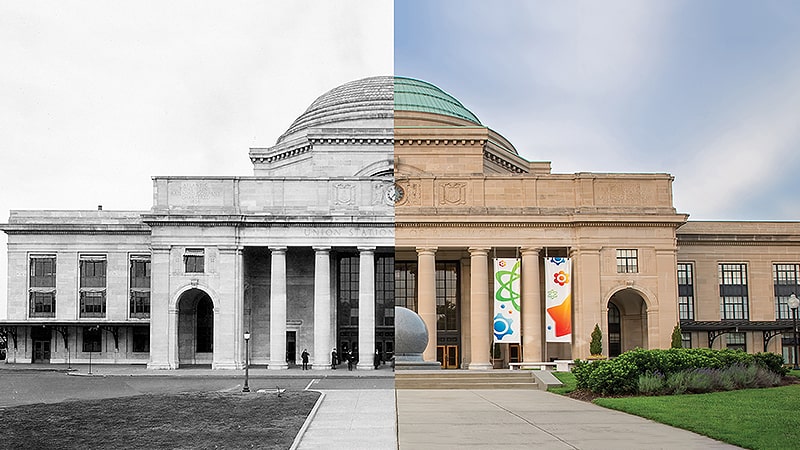 There's a lot to celebrate this season at the Science Museum of Virginia! For more than 40 years, thousands have spent Thanksgiving weekend at the annual Model Railroad Show. This fan-favorite event celebrates all things locomotive and is one of the biggest weekends at the Museum all year.
This year's Model Railroad Show, presented by Dominion Energy, is even more significant as it kicks off the centennial celebration of Broad Street Station, the Museum's home.
Broad Street Station, designed by iconic American architect John Russell Pope, was initially used as a passenger rail hub. The first train rolled out of the station on Jan. 6, 1919, and at its peak during World War II, more than 30,000 passengers a day used the facility. The last train pulled out of Broad Street Station on Nov. 15, 1975.
In 1976, Richmond, Fredericksburg and Potomac Railroad sold the property to the Commonwealth of Virginia, and the Science Museum of Virginia made it its home. This iconic train station has connected the community for 100 years, first as a passenger rail hub, and now as a place for families to learn, grow and explore.
Beginning November 23, All Aboard!, an artifact exhibition that features photography and original Broad Street Station artifacts will be on display at the Museum. A Broad Street Station themed scavenger hunt will also be available for guests and several commemorative centennial gifts will be offered in the Museum's gift shop. This programming will lead up to an anniversary celebration on January 6, 2019.
In addition to the Museum's centennial-themed programming, they will also feature all the Model Railroad Show activities guests have grown to love – seven gigantic train displays, Teddy Bear Express train rides, Clydesdale horses, blacksmith demonstrations, and more – will be in full swing.
Don't miss a decades-long holiday tradition that creates lasting memories for the whole family.
The Model Railroad Show takes place November 23 – 25, from 9:30 a.m. to 5 p.m. each day. A detailed schedule of daily activities will be posted at www.smv.org closer to the event. Activities are included with Museum admission, which is $15 for adults, $13.50 for youth and seniors, and $10 for preschool age children. Children 2 and under are free.
Learn more at smv.org