5 Benefits of Concierge Medicine for Healthy People
October 21st, 2020
---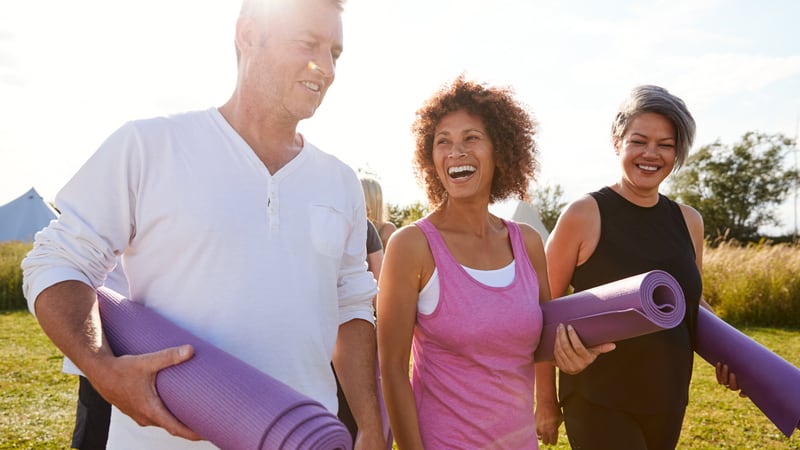 We talk a lot about how concierge medicine benefits people who need better access to a doctor. It's true – if you're older or facing a complex health issue, it's valuable to have a concierge physician that has the time to get to know you and learn your condition. But what if you're younger and seem to be healthy?
We get that question from healthy people all time. "I'm young. I'm healthy. Why do I need to pay for that?" And it's not hard to see their reasoning. Why would you pay for concierge medicine when you rarely get sick? And when you do get sick, you can just pop into an urgent care for a quick prescription, right?
First and foremost, it's a good practice to regularly go to any doctor – concierge or not. Think of it like going to your dentist for cleaning twice a year or taking your car in for an oil change. Routine maintenance can prevent or detect problems ahead of time.
But why should you, as a healthy person, take the next step and commit to paying for concierge medicine? Of course, that can only be answered by the individual, but here are five good benefits of concierge medicine for healthy people.
1) Healthcare Available When You Need It
Life is busy. Whether it's a busy work schedule that has you always on the road, a challenging school workload that consumes your free time, or raising children with their own busy schedules, it can be difficult to carve out time for pretty much anything else, including healthcare.
Squeezing a doctor's appointment into your schedule can be nearly impossible when you have to plan three weeks out and count on a 30-minute wait in the lobby and a 20-minute wait in the exam room.
The access you get with a concierge doctor means you get efficient care, without the hassle of squeezing it into your schedule.
Feel the flu coming on? Having trouble shaking that sinus congestion? With a concierge doctor, you don't need to spend the time coming to the office to get treated. Talk to your doctor on the phone, discuss what's happening, and they can often treat you over the phone.
If you do need to come in, you can count on an appointment being available either the same day or the day after, and you will know you won't waste time waiting to see your doctor.
In addition, concierge doctors can serve as a one-stop shop for procedures and check-ups that you would typically see a specialist for. Want to stop scheduling dermatologist appointments to keep an eye on some potentially problematic moles? Streamline your healthcare for these simple checkups with concierge medicine. And if your concierge doctor does identify a deeper issue, they will then recommend that it's time to see a dermatologist to get the kind of specialty care you need.
2) Long-term prevention for lifelong health.
Because concierge doctors see fewer patients than a traditional primary care doctor, they spend more time with each patient. Most concierge providers offer appointments that last at least 30 minutes and physicals that go above-and-beyond the traditional annual physical. For example, at PartnerMD, our advanced physicals range from two hours to eight hours. At a traditional primary care office, you get around seven minutes with your doctor each appointment.
This gives you the time to discuss not only what might be ailing you at that moment, but also what your long-term goals might be. What do you want to be able to do in 10 years? 15 years? How do you want to be able to live when you retire?
There are things you can be doing right now, while healthy, to help you meet those goals down the line. With a concierge doctor, you'll have the time to develop a plan to stay healthy for the long-term.
3) Know your risks.
With more time to spend with your concierge doctor, you can do a deep dive into your family and medical history. You may be healthy now, but what are your risk factors based on your family history? What medical issues have you had in the past that might crop back up in the future?
Most concierge medical practices offer more advanced physicals and health screenings than the traditional primary care practice. That's part of what can be included in your membership. You might think you're completely healthy, but special tests could reveal something different.
Concierge doctors are adept in these more advanced screenings and medicine and in helping you understand the complete picture of your health. By paying for concierge medicine when healthy, you'll be investing in the best in early detection and prevention to help you stay that way, which costs you less in the long run.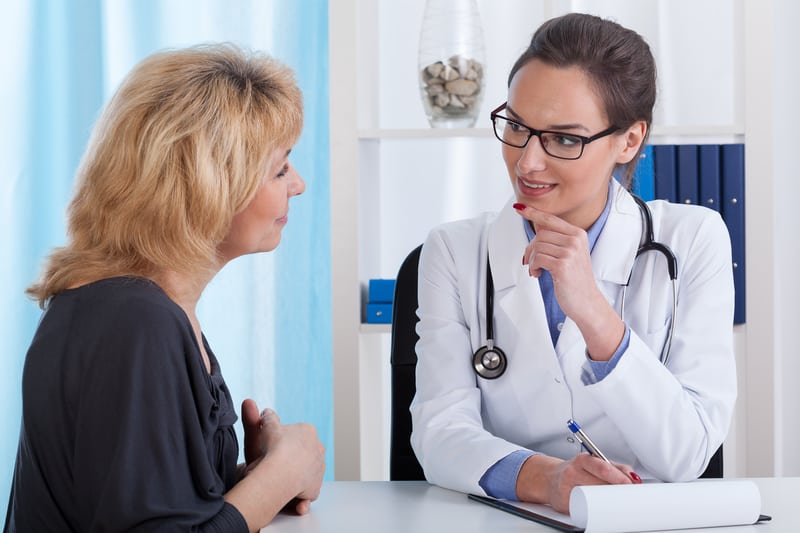 4) Your entire family can see one doctor (and get a nice price break).
While you may feel completely healthy, it's rare for an entire family to be the same way. Maybe you have young children, and young children can be germ magnets. Or maybe you are the caregiver for your aging parents. Or perhaps it's just you and your spouse.
Whatever your family situation, choosing the same concierge doctor for your whole family allows for better informed care on the doctor's end and more efficiency for your life. Whether it's your children, your parents, or your spouse, you have just one number to call and one place for all your medical records.
And when you call, your doctor will truly know you and your family. They'll understand your family's lifestyle, goals, and history. So whether you're suddenly dealing with the flu, allergies, a skin rash, or something more serious, having a concierge doctor even when you feel completely healthy can be a big benefit when it comes to managing a family.
5) It's like insurance. Don't wait until you need it to get on board.
You're only healthy until you're not. You may feel great right now, but things can change quickly. Concierge medicine gives you and your doctor more time to look for root causes and work to prevent illnesses from developing down the line.
But just like any kind of insurance, it can be a problem if you wait until you need it to get on board. Paying for concierge medicine, and the benefits that it provides, when you're healthy can help you ward off future costly health problems you don't see coming right now. Treatments for serious diseases like cancer, Alzheimer's, diabetes, or heart disease can prove costly, even with health insurance.
By paying the cost of concierge medicine while you're young and healthy, you get the best in prevention and early detection to try to prevent the more costly healthcare bill later in life.
Why Healthy People Choose PartnerMD
People ask us all the time, "Is concierge medicine just for old and sick people?" The answer is no, and we treat thousands of patients who would identify as young and healthy. At PartnerMD, our doctors work frequently with healthy patients to prevent health problems from developing later in life. This focus on prevention is made possible through increased time and access.
Our healthy patients often find value in our wellness programs and health coaching that can address sleep issues, stress management, mindfulness, diet and nutrition, physical strength, and other topics that affect our health and performance at any age. They also enjoy access to the most advanced and customized physicals available, as well as personalized medical care that only comes from having a personal relationship with a doctor who knows you.
What's Next? Healthy People and Concierge Medicine
Now that you've learned a little bit about the how concierge medicine can benefit you, even when you're healthy, you might be wondering what you should do now. It depends where you are in the decision making process.
Do you need more information about the basics of concierge medicine? Check out our blog and learn about topics like the cost of concierge medicine, the pros and cons of concierge medicine, and the top four reasons patients choose concierge medicine.
Or are you officially ready to make the switch to concierge medicine? Look up a few concierge practices near you and reach out to them. If you're interested in PartnerMD, fill out this form and one of our membership representatives will reach out via phone or email within one business day.