7 Reasons to Choose Concierge Medicine for Your Children's Primary Care
October 14th, 2020
---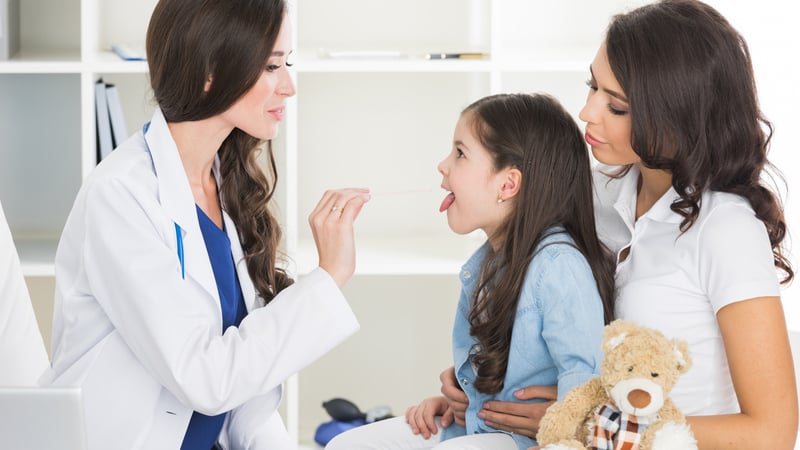 The benefits of choosing concierge medicine for your children's primary care are the same as the benefits for adults. Enhanced access and a deeper relationship with the doctor can pay dividends for anyone looking for a better healthcare experience, including kids.
As with any medical decision, you want the best information so you can confidently make the right choice. And when it comes to your children's primary care, you likely want to factor in everything else happening in your life. Excellent healthcare for your children is the top priority, but things like scheduling, distance, and access should also be considered because they make your life, as a caregiver, easier.
At PartnerMD, we talk with parents making this decision all the time. We know you likely already have a pediatrician, and you may have even used them for years. So to leave your pediatrician and switch to concierge medicine for your children, you will likely want to know the answer to two questions.
How will it affect the care my children receive?
Will it make my life easier?
Before you decide, you should know how providing concierge medicine for your kids will affect the entire family. Keep reading for the 7 reasons choosing concierge medicine for your children's primary care can help them live a happy, healthy life, and help make your life easier.
1. One destination for family healthcare.
For children joining the same practice as you, it's efficient for everyone in your family to see the same doctor or doctors within the same practice. Your medical information is stored in one place, and whenever there's an issue, regardless of the family member, you're calling the same people for help. It saves you time chasing down medical records, vaccination dates, health histories, and more.
Concierge practices also provide the types of services that are relevant throughout childhood. From removing stitches and freezing warts to giving immunizations and performing school physicals, your doctor's team can help with the extra needs that arise on the road to adulthood.
And, finally, your concierge doctor serves as the point person for coordination of care with other specialists who work with your kids, including school doctors. Specialists provide care for a narrow, specific problem. Your concierge doctor will keep everyone on the same page and make sure the complete picture is taken into account for your child's healthcare.
By keeping this all in one place, at one location, you get informed, efficient care in a way that helps you better manage your busy life.
2. Start a lifelong relationship with a doctor.
When a doctor treats your entire family, that doctor learns more about everyone's medical history and lifestyle, making it possible to enhance the care given to each member of your family. They know and understand your family's goals and use their knowledge to help achieve those goals. This relationship prevents you from having to explain what's happening every time you go to the doctor.
In addition, by starting your child with a concierge doctor now, you give them a chance to have a stable, lifelong relationship with a trusted health advisor. They'll be with them through every stage of life, as they transition from childhood to adulthood, from college to the real world, and from young adult life into parenthood.
This lifelong knowledge will help your children better navigate life's changes and help them prevent health problems down the road.
3. Appointments guaranteed to last at least 30 minutes.
Don't worry about getting your child to rapidly rehash every symptom and detail to a doctor stopping by for 7-10 minutes.
Concierge appointments give you at least half an hour, leaving you and your child time to chat comfortably with a doctor. Your concierge doctor can then help you find the root of the problem and work to prevent the next illness from happening.
4. Proactive care for ongoing conditions through all stages of life.
Growing up is hard enough for children. It can be even harder for children with ongoing conditions whose body is changing so much. How your child handles an ongoing condition — and their medication — when they are 8 years old might be completely different when they are 12 or 16 years old.
The increased time a doctor has to listen to your child allows them to figure out what's happening and, if necessary, tweak their treatment on the fly. And with the enhanced access, this can happen quickly and efficiently, even if your child is away at school.
Further, if your child has a chronic or serious condition that requires specialist attention, most concierge practices provide coordination of care services. They'll not only recommend the best specialists for your child's needs, but also help set up appointments and follow-up with your specialists to ensure they get the same results, so everyone can be on the same page.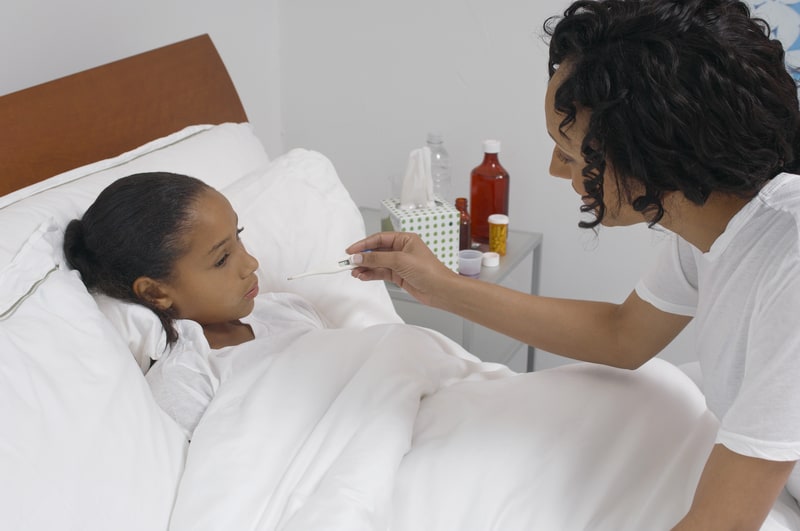 5. Get 24/7/365 access to physician care for your loved ones.
Kids rarely get sick or hurt when it's convenient. Whether your child wakes you up with an upset stomach in the middle of the night or they get hurt at soccer practice after school, the 24/7 access to physician care you get at a concierge practice means they get the care they need, when they need it, and you get peace of mind knowing you aren't alone no matter what time it is.
6. Phone and email access enhances your access to care.
You have plenty of stressors vying for your time, especially when something seems wrong with your kid. Having physician access by email or phone makes a hectic situation more manageable and helps you avoid unnecessary office visits that cost you time and money.
As your kids get older, they may want to access their doctor this way too. Using technology that they know well, your kids keep communication open with a doctor who they know and trust, even if they are far away from home.
This is also useful when your family is out of town – whether visiting family or on a vacation at the beach. You don't have to wonder if you'll be able to reach your doctor and you can trust you'll be able to talk to someone before packing up and heading to an unknown urgent care facility, hospital, or home.
7. No waiting in lobbies.
No one likes waiting in the doctor's office. At worst, it's stressful. At best, it messes up your schedule for the rest of your day. Add in the possibility of another sick child waiting in the lobby passing along whatever they have, and it becomes ever more of an issue. And that's all before your children grow impatient and keep asking how much longer they have to wait.
At a concierge medical practice, you schedule appointments in a way that works for impatient kids and overwhelmed adults. Reduced wait times means you'll be seen almost as soon as you arrive. At concierge practices, lobbies are mostly empty, so you also don't need to worry about your older teenager getting antsy about being in the same lobby as an infant or child.
Same-day and next-day scheduling also allows your kids to get help when they most need it. Ultimately, you spend less time away from school (for your kids) and away from work or other activities (for you).
This can be particularly helpful for children away at college for the first time. Would you rather them head to the college's infirmary to get healthcare from a doctor they've never met, or hop on the phone and talk to someone they know and trust?
Again, the choice to go to a concierge practice is yours alone. But we hope you can see why we so deeply believe in this approach to care — not just for adults but for younger ones too.
How Does PartnerMD Bring Concierge Medicine to Kids?
At PartnerMD, concierge primary care for children is offered by many of our family medicine physicians. Some of our doctors will see children as young as 6, while some will wait until a little later in life. If your child is under 6, we recommend sticking with a pediatrician, or searching for concierge practices that specifically treat young children and can provide the early-life vaccinations they need.
For children over the age of six, we offer a reduced rate for children and young adults of $50-75 per month (as opposed to $150-175 per month for adults). For more of the basics, check out our article answering the frequently asked questions for concierge medicine and kids.
We recommend speaking with one of our membership experts to find out how we can accommodate you and your children.
What's Next? Getting Concierge Medicine for Your Children's Primary Care
If you're ready to switch your children to concierge medicine, you'll need to do a few things.
Identify concierge practices in your area with family medicine doctors (not internal medicine).
Talk to a membership representative at the practice to learn more or to set up an initial meet-and-greet with the doctor. If you're interested in PartnerMD, fill out this form, and we'll contact you as soon as possible.
Once you feel comfortable that you've found the right choice, sign up.
If you still need more information about concierge medicine, download our free E-book here.