'A Soldier's Play' at Swift Creek Mill Theatre
January 24th, 2023 | Sponsored Content
---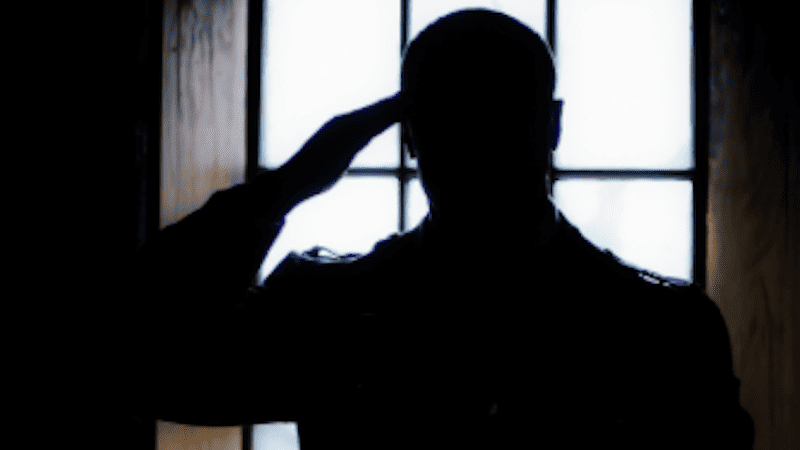 Swift Creek Mill Theatre presents "A Soldier's Play," the 1982 Pulitzer Prize winner for Drama. The story revolves around a murder and the investigation to find the killer. But the deeper themes of "A Soldier's Play" examine how racism destroys the hearts and souls of the living. In this U.S. Army all-Black unit, the attitude has manifested in the complexities of anger and resentment among Blacks.
"A Soldier's Play," by American playwright Charles Fuller, is set on a U.S. Army installation in 1944, in the segregation-era South. It begins with the murder of Black Sgt. Vernon Waters by an unseen shooter. Capt. Richard Davenport, a Black Army officer, comes to investigate. He uncovers deep-seated animosities, corruption, and hidden truths.
The play was originally staged Off-Broadway in 1981 and won many accolades in addition to the Pulitzer Prize. The original cast included Samuel L. Jackson, Denzel Washington, Adolph Caesar, and Larry Riley. It was the basis for a 1984 feature film adaptation of the same name.
"A Soldier's Play" has gained new attention thanks to a 2020 Tony-winning Best Revival of a Play. In addition to the Swift Creek Mill Theatre production, it's on a North American tour. Performances include the Kennedy Center in Washington, D.C., and Forrest Theatre in Philadelphia.
Swift Creek Mill Theatre
Swift Creek Mill Theatre opened in 1965 inside one of the oldest landmarks in the nation. The 300-plus-year-old grist mill, while repurposed for the theater, retains its historic charm and character. The building is ADA accessible.
The Mill offers pre-show dinner, too, with menus inspired by the performances, for an easy pleasing evening of dinner and a show.
"A Soldier's Play"
Swift Creek Mill Theatre, 17401 Route 1, South Chesterfield, VA
Jan. 28 to March 4
To purchase tickets, go to SwiftCreekMill.com or call 804-748-5203.