Uncover the Inner Workings at Body Worlds: Animals Inside Out
April 23rd, 2018
---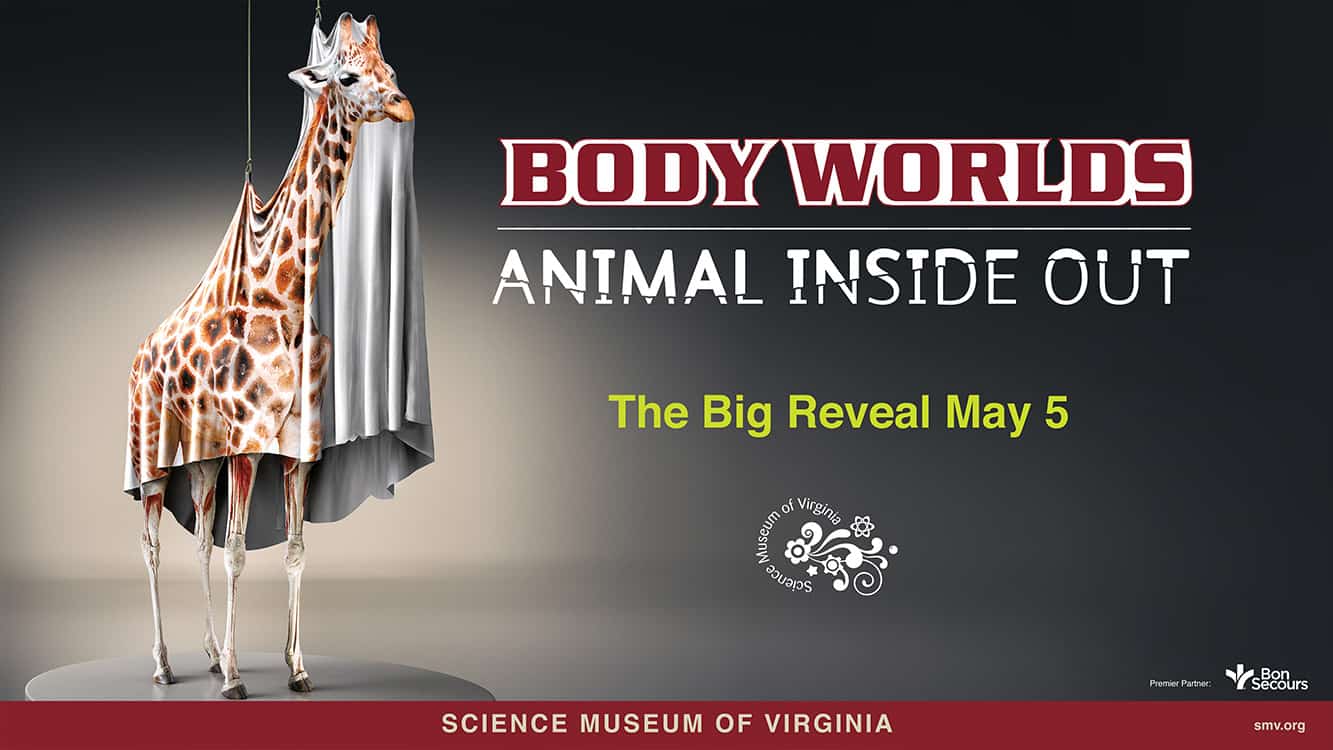 We think we know animals. We've seen pictures and videos. Read articles. Maybe seen some in a zoo or in the wild. But how much do we really know about animals and the intricate biology, zoology and physiology that make them such special creatures?
The Science Museum of Virginia aims to give guests a greater appreciation for and understanding of the animal kingdom with the touring exhibition BODY WORLDS: ANIMAL INSIDE OUT, opening May 5.
Through the amazing science of Plastination invented by BODY WORLDS creator and anatomist, Dr. Gunther von Hagens, guests will be able to explore what lies beneath the surface of animals, both exotic and familiar.
So what is Plastination? Plastination is the groundbreaking method of halting decomposition to preserve anatomical specimens for scientific and medical education.
Plastination infuses biological specimens with polymers and resins that are then cured for permanent preservation. This amazing technique allows an inside look at familiar and rare creatures of the earth, sea and sky. At ANIMAL INSIDE OUT, guests will see the brawny muscles of a bull, the delicate and intricate blood vessels of a dog, and how animal organs and systems compare to one another and to humans.
The entire process to create a single large animal specimen can take thousands of hours over the course of years to complete. But time is a small price to pay to be able to fully appreciate the beauty and complexity of the world's tallest mammal, the giraffe; the elusive giant squid; the powerful ostrich; and so much more!
ANIMAL INSIDE OUT will feature more than 100 plastinates and will be a fascinating and eye-opening museum experience that guests will not soon forget.
The exhibition will be on display May 5 – September 3, 2018 and the Science Museum of Virginia is currently the only venue in the southeastern part of the United States scheduled to host the show.
For ticket pricing and additional details, visit smv.org.