'Bonnie and Claire' at Hanover Tavern
May 2nd, 2022 | Sponsored Content
A funny and heartwarming premiere from Bo Wilson
---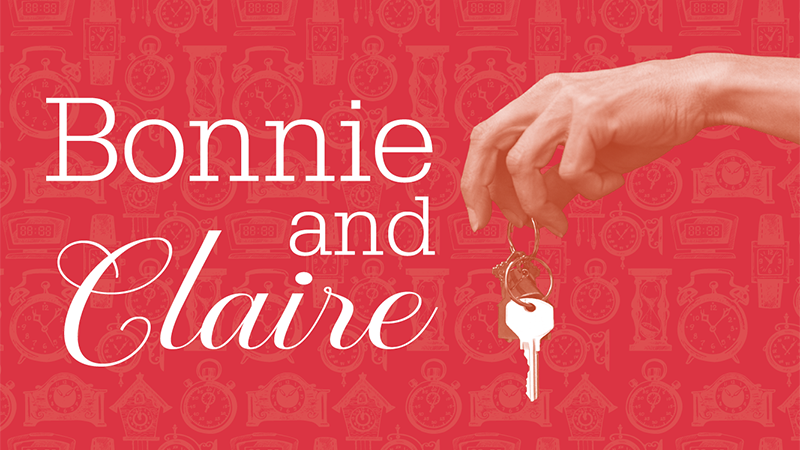 In this world premiere of Bonnie and Claire at Hanover Tavern, two sisters reluctantly reunite after a 40-year separation. Now in the autumn of their lives, Bonnie and Claire rely on their niece, Zoe, to act as go-between and diplomat for the feuding siblings – despite Zoe's commitments to starting a business and nurturing her own family.
Bonnie, who is 67 when the play begins, is tough and hard-shelled, with an acid humor. She tends to assume that things can and will get worse. Claire, 62, is vivacious, exuberant, demonstrative, and optimistic.
Bonnie and Claire takes place in a small mill town that is also home to a university of about 20,000 students, creating an amalgam of old businesses and newer student-centered enterprises.
The playwright
This funny and heartwarming story comes from the desk of Bo Wilson, best known to Hanover audiences for his hilarious Charitable Sisterhood plays. Rehearsals for Bonnie & Claire were set to begin two years ago, but they were halted when the pandemic hit.
"I can't pretend that the postponement of a play was the worst thing about the pandemic," says Wilson, "but it stung. We had a great cast and a great artistic team. Marcia Hailey Miller's costumes were gorgeous, and Terrie Powers' set was one of the most lovely that she's ever designed. And then SWOOP, the carpet got pulled out from under all of us. …"
"Fast forward almost exactly two years, and the fates are truly smiling on us (knock wood!). Two of our cast members were no longer available, but we still have Virginia Rep favorite Jan Guarino in one of the starring roles, and the other two cast members … are also well known and beloved by Virginia Rep audiences. We're still able to use Terrie's amazing set, and Marcia's wonderful costumes, and the script is in better shape than ever. I can't tell you how lucky I feel, and how excited we all are to finally be able to take our audiences along on the very special ride of Bonnie and Claire."
Check the Virginia Repertory Theatre website for Covid safety requirements and ticket information.
Bonnie and Claire, May 13 to June 12, 2022
Hanover Tavern
13181 Hanover Courthouse Road
Hanover, VA 23069
Box office: 804-282-2620