CareMore Health Provides Richmondites Integrated, Affordable Health Care
December 30th, 2019
Seniors with chronic health conditions can access comprehensive care at virginia care centers
---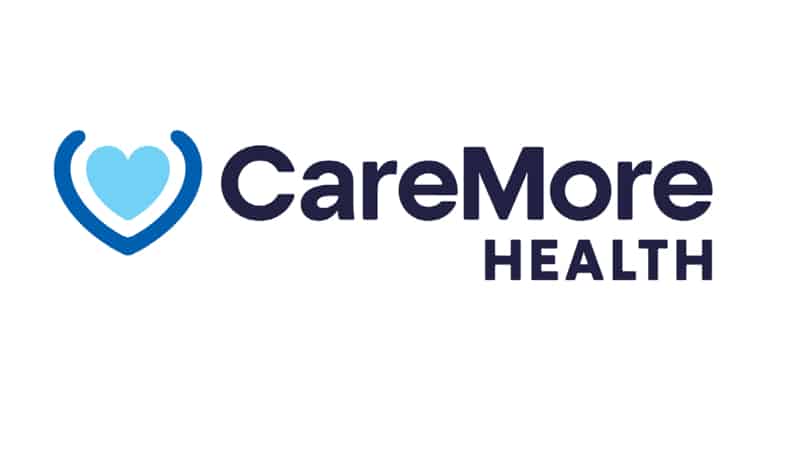 "[Our pastor's wife] told us how [CareMore] worked and said if her parents were still living, she would have chosen CareMore for them," said patient Barbara Daniels. And with this resounding recommendation, Barbara and her husband John Daniels joined CareMore – he in 2012 and she in 2014.
CareMore Beginnings
CareMore Health was founded more than 25 years ago by a group of doctors who passionately believed there was a better way to care for people with complex health needs. They wanted to help treat patients – particularly seniors – with chronic diseases and other health issues whose needs were unmet. Today, CareMore Health is a physician-led integrated care delivery system that harnesses the power of teamwork to treat the whole person. Through a focus on prevention and highly coordinated care, CareMore's clinical model and approach to managing chronic disease proactively addresses the medical, social, and personal health needs of its patients, resulting in clinical outcomes above the national average and healthier people and communities.
CareMore provides care to more than 150,000 Medicare and Medicaid patients nationwide who have access to CareMore clinicians and care centers, through partnering health plans. The health delivery system is tailored specifically to the needs of the people and communities of which it serves. CareMore's interdisciplinary care team works directly with patients and their primary care physicians (PCPs) providing wraparound services that include both medical and behavioral health (BH) care by chronic disease clinicians, specialists, nurse care managers, community health workers, social workers, and patient care coordinators.
"By establishing a culture of proactive healthcare redesign for the most complex patients, CareMore helps patients prevent the onset of chronic diseases, slow disease progression, avoid hospitalizations and ER visits, and manage patients' health barriers – all with better health outcomes at a lower cost," said CareMore market leader for Virginia, Lisa Subrize.
What Distinguishes CareMore in Virginia?
Three CareMore Care Centers are located in Richmond, Virginia along with two centers in Chesterfield County and a fourth in Henrico County. There, CareMore clinicians treat and manage chronic diseases like congestive heart failure (CHF), chronic obstructive pulmonary disease (COPD), and diabetes, while offering patients services like fall prevention, Health Journey (an annual assessment that monitors patients' health and captures any changes in health status), Healthy Start (a comprehensive assessment that provides insight into the patient's medical, social, and behavioral needs to appropriately triage them into disease management programs/services), routine podiatry, wound care, and diabetes management. Nutrition, pharmacy, pre-op, and smoking cessation programs are available as well as the Togetherness program, which aims to reduce senior loneliness and isolation through consistent telephonic and in-person outreach.
CareMore serves nine cities in Virginia – Richmond City, Chesterfield, Henrico, Powhatan, Goochland, Hanover, Petersburg, Hopewell, and Colonial Heights – many of which fall within a Federal Medically Underserved Region, a designation given due to a lack of access to medical and BH with a high senior population. Recent analysis shows that 50 percent of CareMore's Virginia patients were hospitalized for medical and BH care due to lack of housing, food, or transportation. Many of CareMore's patients are seniors who have complex health needs, spend considerable time at home alone and may lack access to reliable transportation or have difficulty making doctor appointments. That is why CareMore's services are much-needed locally. With Nifty after Fifty (Nifty) fitness facilities that cater specifically to seniors; post-hospital prescribed meals for patients; dietician services; in-home support for patients and their caregivers; and the Togetherness program's links to community resources and adult day care, CareMore is making a significant impact on the regional health landscape.
"I really enjoy going there," said John of his Nifty gym. "It's a lot of fun, you meet different people and [the staff] won't let you do anything you're not supposed to do [physically]."
John initially visited the Patterson Road Nifty location for an orientation where staff administered a health assessment and set up the parameters of his workouts based on his health condition, Type 2 diabetes. Barbara, who suffers from arthritis in her knees and lower back, also began working out at the Nifty location regularly. She found the gym's physical therapist to be knowledgeable and the workouts contributed to her weight loss.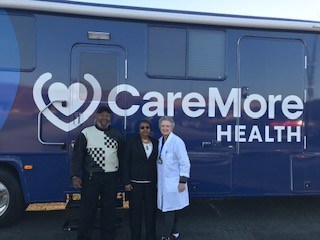 Meanwhile, CareMore's integrated care team worked diligently with John to lower his A1C from 10 to 8.4 and the couple agreed the team was "excellent" in providing specialized care. Their health plan gave them the ability to work out with peers at Nifty five times a week from 8 a.m. to 5 p.m. at no additional cost, and the couple raved about onsite activities like line dancing, aerobics, tai chi, karaoke, bingo, and a book club. In addition, they both appreciated CareMore's appointment reminders, annual Healthy Journey wellness check and offerings like the Togetherness program.
"While we're blessed and don't need it now, it's great to know there are programs for depression, loneliness, and even transportation," said Barbara.
Results That Matter
In 2017, CareMore's Medicare patients had an 18 percent reduction in A1C for diabetics, a 58 percent decrease in ESRD impatient days, a 25 percent decline in CHF readmissions and a 19 percent reduction in COPD admissions. Medicare enrollees also had 16 percent fewer hospitalizations, 26 percent fewer bed days, 12 percent fewer readmissions, and a 20 percent shorter hospital length of stay in 2017 under CareMore's care model.
In addition, the Togetherness Program's connectors and phone pals have made 23,700+ participant calls/visits and 1,800+ participant referrals to needed resources/programs to date. In 2017, participation in exercise programs like Nifty exceeded 57 percent and hospital admissions were reduced to 21 percent (compared to non-program participants).
"When we came to CareMore [we noticed that] they treat you like family," said John. "Ultimately, they make you feel like they're interested in whatever problem you have."
---
Locations
5620 Brook Road, Richmond, VA 23227-2273
10030 Robious Road, Richmond, VA 23235-4818
6315A Jahnke Road, Richmond, VA 23225-4142
611 Watkins Center Parkway, Suite 170, Midlothian, VA 23114