'Chicken & Biscuits' at Virginia Rep
September 27th, 2022 | Sponsored Content
The play that will leave you hungry for more
---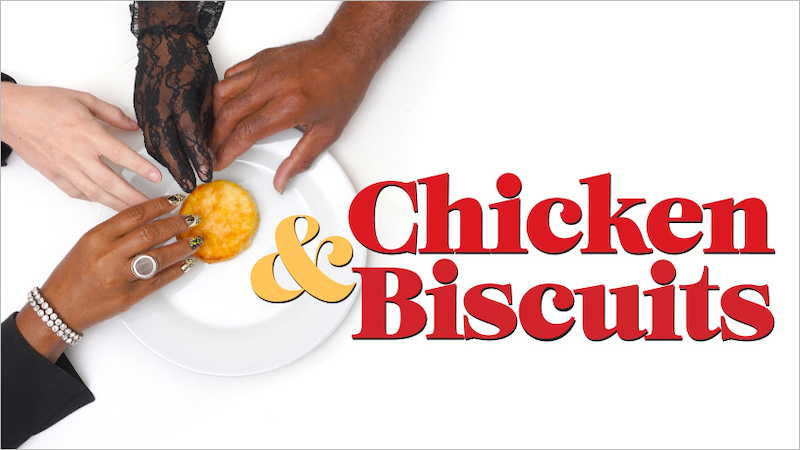 The Jenkins family comes together to celebrate the life of their father, a pastor, after his death. But the funeral is fraught with tension, including rival sisters, an unexpected boyfriend, and a family secret. Can they all love each other despite their differences?
The answer is coming to the Virginia Repertory Theatre's November Theatre stage in Richmond. "We are fortunate and blessed to be the first regional theatre to gain rights to produce a Broadway production called Chicken & Biscuits," said Desirée Roots, Artistic Director of Community for Virginia Rep.
"It is a beautifully written show. It's about … real world issues and real family issues, and everyone can relate to it," said Norm Lewis, who played Pastor Mabry in the Broadway production of Chicken & Biscuits. "It's told through the lens of the African American culture, but everyone can relate to it."
"[It's] a picture of the Black church, a picture of Black experience," said DeMone Seraphin, director of the Virginia Rep production in Richmond. "You're going to laugh, you're going to cry, you're going to get upset at the craziness of us. That's what Chicken & Biscuits is – you come to track this Black pastoral family that is steeped in the center of crazy, but even more steeped in the center of the love of God."
The cast is made up of accomplished actors coming from near and far. Chicago-based Cynthia F. Carter plays Baneatta Mabry; C. Kelly Wright, who plays Beverly Jenkins, is an award-winning actress and singer; Brandon Alvión – Kenny Mabry – is from Newark, New Jersey; Dale Heiskill, playing Reginal Mabry, hails from Mechanicsville, Virginia; and Richmond's own Desirée Roots appears as Brianna Jenkins – all alongside other talented actors and singers.
Director DeMone Seraphin has a long list of directing credits, including international productions. He has appeared on Broadway and was the founding artistic director of the New American Theatre Co. NY and is a producing partner for Avant Bard Theatre in Arlington, Virginia.
In responding to a young theatergoer who said the performance of Chicken & Biscuits made her feel "seen," playwright Douglas Lyons said, "That's why we write … for the people – to uplift people, to hug on people, to love on people, to encourage them to keep going."
Hungry for laughter, love, and meaning? This raucous family comedy will feed your soul.
Chicken & Biscuits, by Douglas Lyons 
Sept. 30 to Oct. 30, 2022
At The November Theatre, Virginia Repertory Theatre