How to Clear Out Years of Accumulation
April 13th, 2018
From one of the area's local moving strategists
---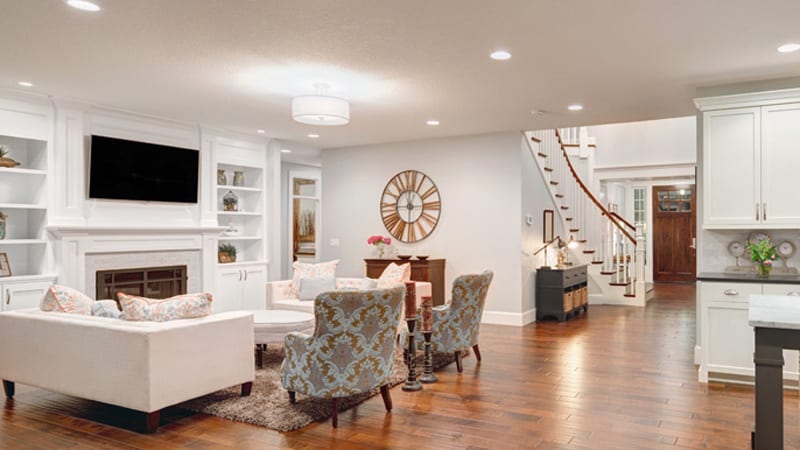 Many baby boomers are contemplating whether to remain in their home or move to a new, ground-floor-master, low-maintenance home. Moving involves the challenge of shedding all that "stuff" that has accumulated over the years, but even if you're not ready to make a move, clearing out the excess can have feel-good results.
HOW THE PROS TACKLE THE CHALLENGE
Decluttering is more doable than you think. Boomer and Senior Moving Specialist Katie Hamann, owner of Door to Door Solutions, shares tips on tackling household liberation.
Home is where the stuff is. Our homes are our castles, the repository of family photos and furnishings and of gifts given with love.
A space-saving solution. To begin whittling down the pile, photograph each favorite item and write down why it is special to you. It isn't the stuff itself that is hard to part with, but the story and people behind the stuff. Having a picture can lessen the blow.
Watch out! This can be emotional, so take time to do it mindfully.
Tackle by category, not by room. Instead of tackling one room at a time, work in categories – for example, gather all clothes, books, framed photos – to better evaluate both the sheer quantity and the quality. (Don't overlook attics or other seldom-seen spaces.) When it is all laid out before you, the reality bulb brightens and you can make better choices.
Your first few categories should be less personal – not your parents' love letters, for example, but linens that you can purge more practically.
Parting with your family's old stuff. People can be paralyzed about getting rid of Grandma's prized possessions, but our culture has changed, and what we once cherished is now nearly obsolete. The key is to keep what is most beloved and what best represents Grandma to you. Is it her apron, her picture or her pie dish? The fact that Grandma paid a lot for her crystal is of no consequence if it is stored above your fridge with a decade of kitchen coating.
To find a new home for these items:
Reach out to charitable organizations.
Use trading and selling websites such as Freecycle.org, Facebook "yardsale" groups, LetGo.com or OfferUp.com.
Outsource to consignment stores and online auctions. They take a cut, but they get it done.
Start now, whether moving or staying. Living with less brings liberation and peace. Pick a category, glass of wine, and some favorite music and go! 
---
This insight comes from Katie Hamann, owner of Door to Door Solutions, specializing in coordinating boomer and senior moves in the RVA area for 15 years. She may be reached at Katie@doortodoorsolutions.com.